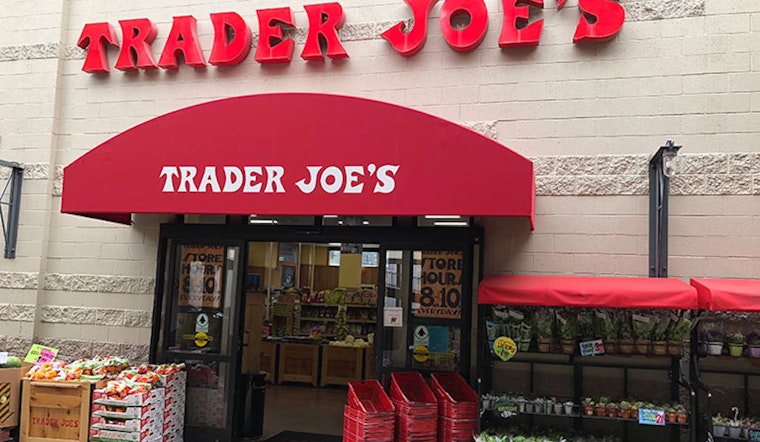 Published on March 16, 2021
Trader Joe's will host a virtual community meeting on Tuesday night ahead of filing its application to open its seventh San Francisco location in the ground floor of a new condo building at 555 Fulton St.
The grocery store chain, known for offering affordable fresh and packaged food and wine, first expressed interest in the space in 2019, shortly after Portland-based New Seasons Market cancelled its plans to open there.
During a community meeting held in October 2019, some Hayes Valley and Western Addition residents expressed support for the idea, saying their neighborhoods, along with the nearby Tenderloin are in a "grocery desert." At the time, Trader Joe's speakers suggested the 16,686 square foot location could open as soon as this year.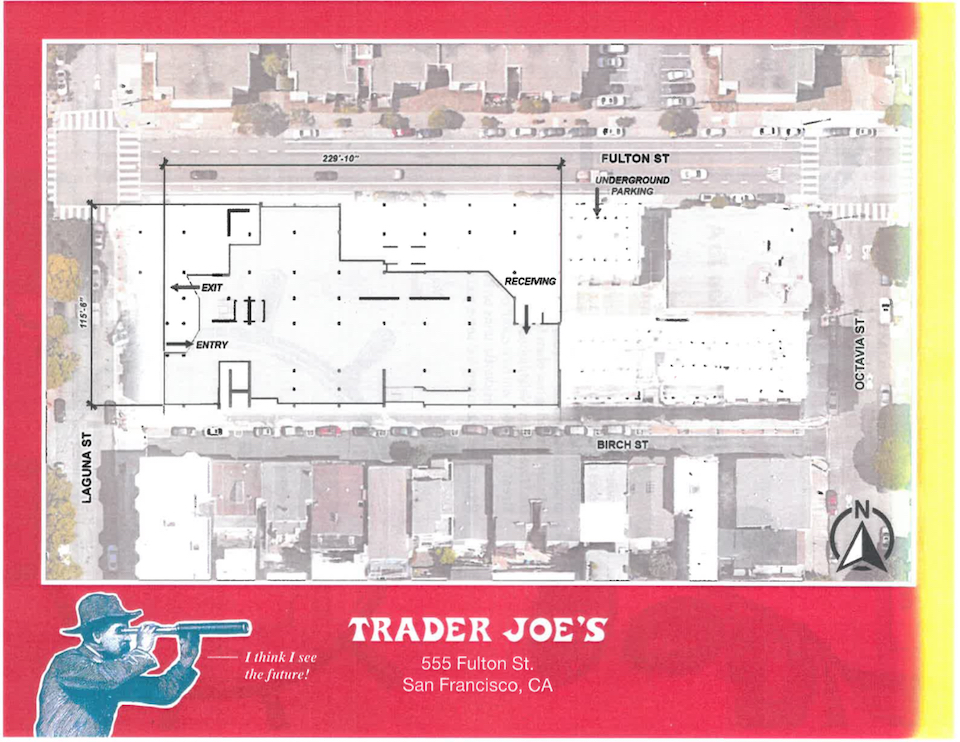 The grocery chain already overcame one major hurdle: Hayes Valley is one of three zones in San Francisco that has a complete prohibition on formula retail stores (the other two are North Beach and Chinatown). Under the planning code, "formula retail" is defined as having 11 or more locations worldwide. These types of businesses require special dispensation from the Board of Supervisors to open anywhere in San Francisco, even where they are not fully prohibited. The Board of Supervisors voted in November 2019 to allow Trader Joe's to move in, but the store still needs additional approvals.
Trader Joe's must still seek a conditional use authorization to move into the building and its meeting tonight marks only the first step toward filing its project application with the Planning Department. No one from Trader Joe's replied to questions about the proposal or why it had not filed its application yet.

555 Fulton at Laguna | Photo: Teresa Hammerl/Hoodline
Entry and exit for the store would be on Laguna Street, and some underground parking will be available from Fulton Street, according to information provided with its meeting notice. The location would be in a transit-rich area that sees plenty of commuter traffic, and is also surrounded by residences, including the 139 units above it at 555 Fulton.
Residents can join the meeting tonight at 6 p.m. by Zoom or by phone to hear more about the project and its new timeline.