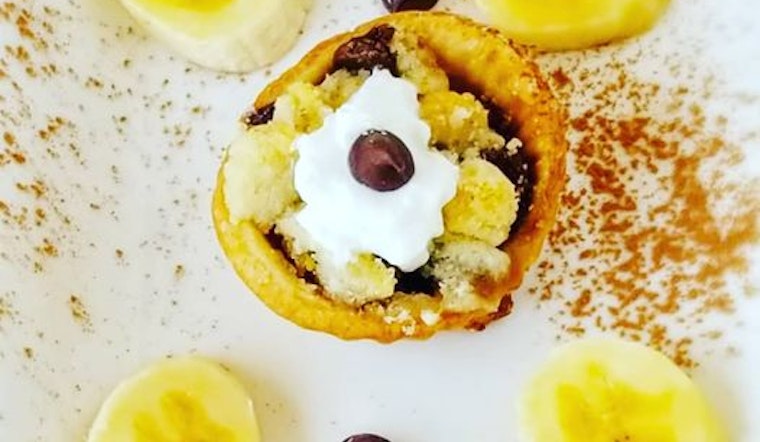 Published on April 02, 2021
San Jose's Willow Glen neighborhood has a new sweet spot: Homemade pie outfit The Giving Pies, which donates a portion of proceeds to help the community, has opened a brand-new shop.
Even as some other businesses shut down or file for bankruptcy after a long hard year of pandemic, new ventures are sprouting up and taking root, including new Cajun and barbecue delivery kitchens in the South Bay.
As ABC 7 reports, Voahangy Rasetarinera of San Jose previously worked alone, baking pies in her San Jose home kitchen and selling them direct to consumers and at farmers' markets. Now, she's selling her French-inspired pies from a location on Alma Avenue.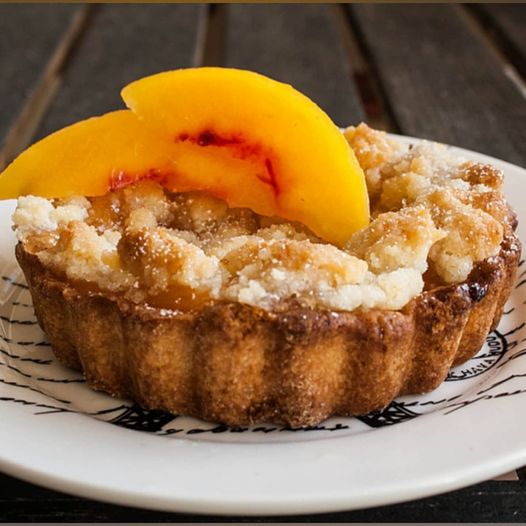 Photo: The Giving Pies / Facebook
Born and raised in France, Rasetarinera says her pies reflect French pastry sensibilities. "The crust will wow you and the filling is not overly sweet because the fruit is the star of the filling," she explains on The Giving Pies' website.
The menu includes a range of classic pies – like fruit, pumpkin and pecan – alongside harder-to-find flavors such as pineapple and chocolate coconut. Most pies come in three sizes (1.5-inch, 3.5-inch and 9-inch), with gluten-free, dairy-free and vegan options. The Giving Pies Cafe also serves coffee.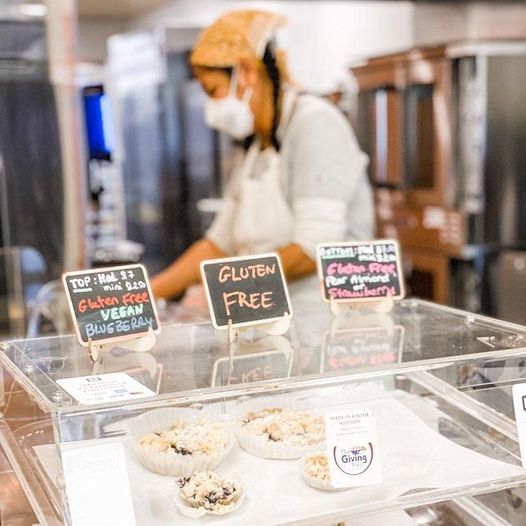 Photo: The Giving Pies / Facebook
As its name implies, The Giving Pies is also about giving back. Rasetarinera's pie shop donates a portion of proceeds to help kids with special needs play sport through the E-sports program and local schools.
Rasetarinera tells ABC 7 that she also hopes to employ people with special needs: "This year, I would like to have at least two part-time special needs employees," she says. "I want to have them have a voice. I want to have them feel, you know, valued, believed in."
The baker had been working alone and selling homemade pies from her San Jose kitchen before she finally decided to expand and open her own storefront, the outlet reports.
"I really wanted that face-to-face connection with the client," she told ABC7 News. "Because most of the time, they'd come and pick up, and say, 'Bye bye.' Here, at least I get to talk to them, interact with them."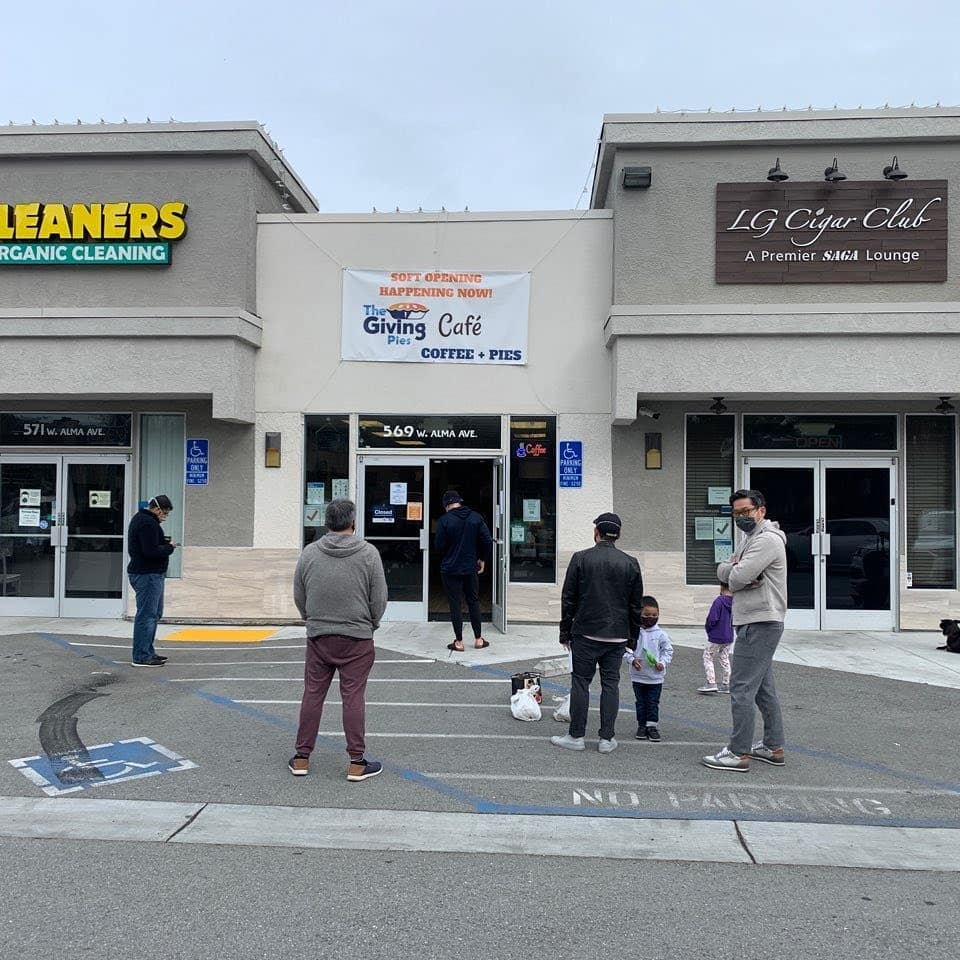 Photo: The Giving Pies / Facebook
Rasetarinera was at City Hall getting a permit right before the shutdown to contain COVID-19, the outlet reports, and pandemic- and shutdown-related challenges postponed her opening. The Giving Pies finally opened up its new location in February, where it's now serving up hundreds of pies a day.
The Giving Pies Café is located at 569 W. Alma Ave., San Jose. It's open 8 a.m.-6 p.m. Tuesday-Friday, and 8 a.m.-1 p.m. Saturday.
More information: www.thegivingpies.com