Castro arcade bar and restaurant The Detour (2200 Market St.) is set to reopen Monday, July 5, after hitting the pause button in October and temporarily closing due in part to COVID-19.
"We're really excited to be reopening," said co-owner Shawn Vergara. "It feels really good."
According to Vergara, The Detour will softly reopen Monday with a full reopening planned for the following week with all events returning.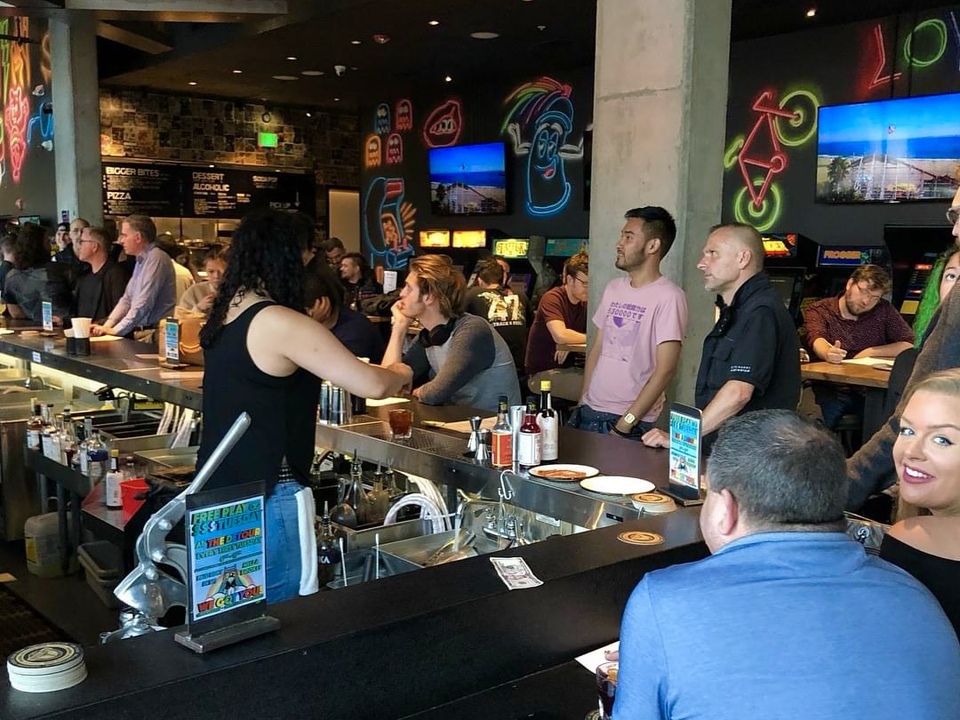 Inside The Detour at 2200 Market St. | Photo: The Detour/Facebook
Vergara opened The Detour, originally Brewcade, in 2014 along with his sister and business partner Tiffny Vergara Chung.
Two years ago the arcade bar expanded into the space previously occupied by restaurants Botellón and Hecho, and rebranded to The Detour in 2019, paying homage to Vergara's favorite bygone that is now home to Beaux (2344 Market St.).
However, after just eight months, The Detour was forced to close due to the March 2020 shelter-in-place order. The Detour reopened in July with outdoor seating and dining along with takeout and briefly allowed indoor dining for two weeks in October.
"The Detour hasn't had the opportunity to fully become a part of the community," said Vergara. "We were just getting started."
While the state of California and San Francisco reopened to full indoor capacity on June 15, Vergara said they decided to take a wait-and-see approach.
"We wanted to see if there were any changes with anything that could have come up with Covid," said Vergara.
Vergara acknowledged that reopening after a nine-month hiatus wasn't easy. After making the difficult decision to lay off his entire staff, Vergara said about 50% have returned for the reopening.
"We were definitely nervous about staffing with everyone talking about it recently," said Vergara.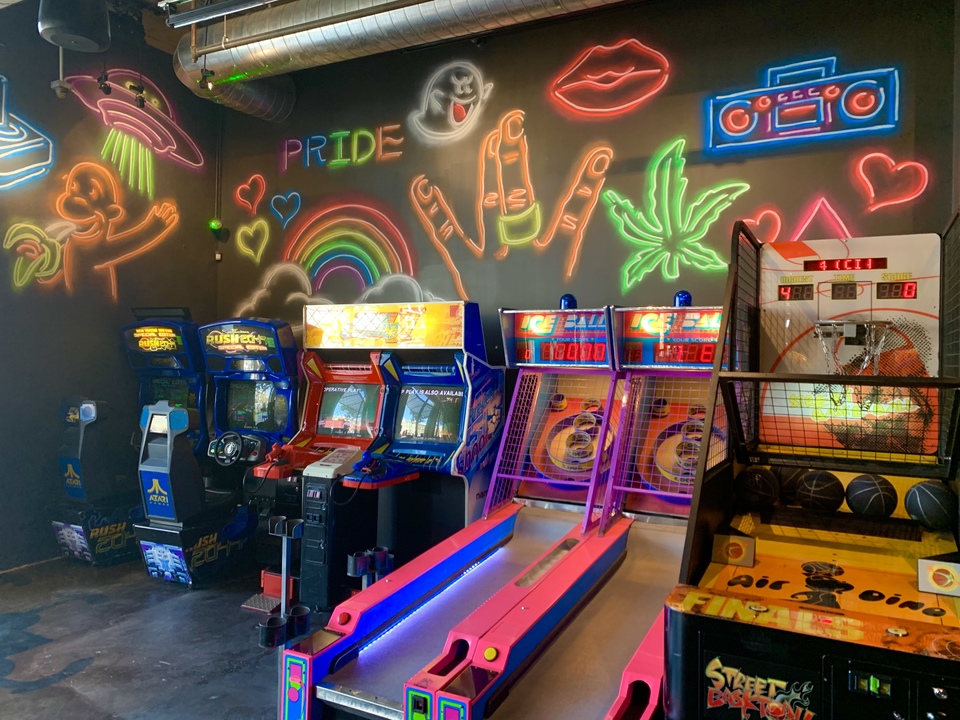 Games inside The Detour. | Photo: Steven Bracco/Hoodline
But over the past two months, Vergara said they've been getting ready. "We gave ourselves enough time to get ahead of it and prepared," said Vergara.
Customers returning to The Detour for the first time since it was fully open last year can expect the same offerings of pan-Asian-inspired food items, cocktails, and arcade games.
During the temporary closure, Vergara said they spent time working out any problems they previously experienced.
"All the things that were problems, we spent the past eight months addressing, examining, and eliminating them," said Vergara.
Vergara said food prices have skyrocketed which has made it difficult to set menu prices. "Everything is in flux," said Vergara. "We don't know at this moment if we'll have to leave some items off the menu because it's not going to feasible."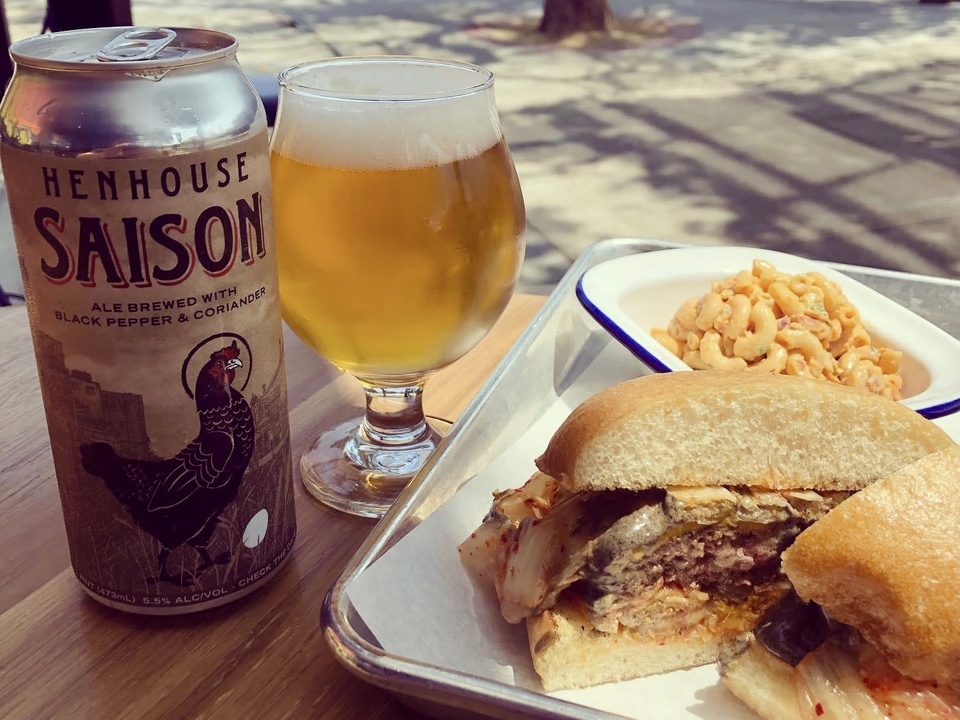 Kalbi Burger. | Photo: The Detour/Facebook
"We're either going to have to pivot or switch the item out for something else," Vergara said. "Obviously we don't want quality and our standards to suffer. We may have to get creative with the prices skyrocketing,"
Customers can expect a similar selection of draft cocktails with a few minor updates. However, a roving cocktail and beer cart which allowed game players to order a cocktail without going to the bar has been eliminated.
According to Vergara, they've tweaked the layout of the games and activated the front triangle space by adding a few games. "We really like way it feels up there now," said Vergara.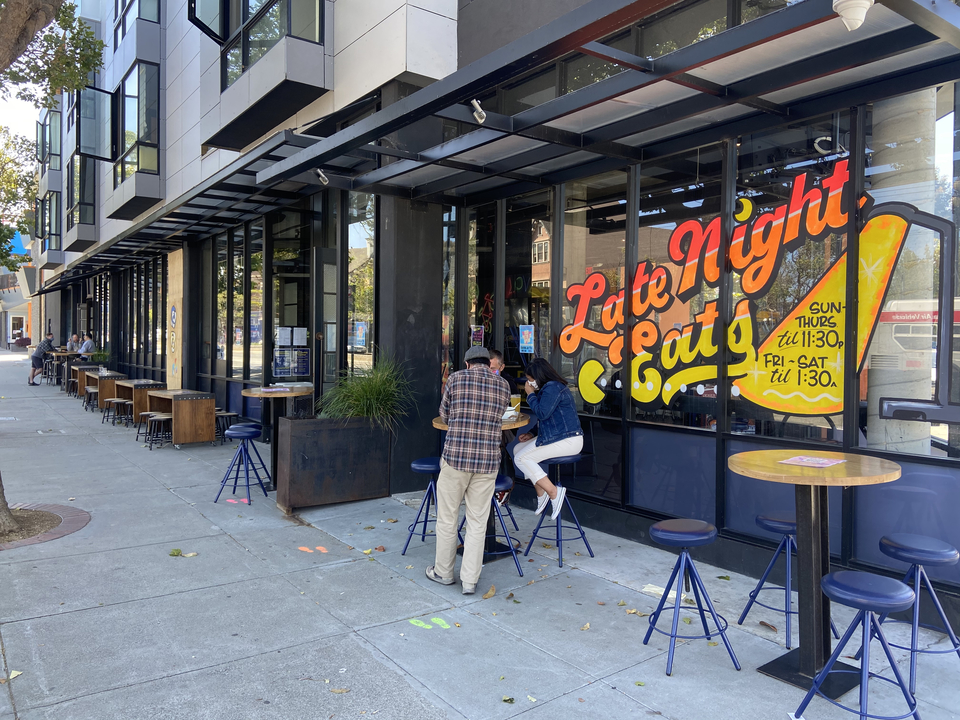 Outdoor seating at The Detour. | Photo: Steven Bracco/Hoodline
Vergara tells Hoodline that outdoor seating at The Detour will return, however they do not plan to take advantage of the city's Shared Spaces program. Contributing to his decision was the uncertainty of the program's future and the cost of construction.
"It makes zero sense to take over x-amount of parking spaces in front of the business when we have such a huge outdoor space already," said Vergara. "Why do it when we already have so much space."
In order to address any concerns about the health and safety of customers playing arcade games, Vergara said they will be making sanitizing wipes available throughout the space. On the weekends, The Detour will have a game attendant going around and cleaning the games.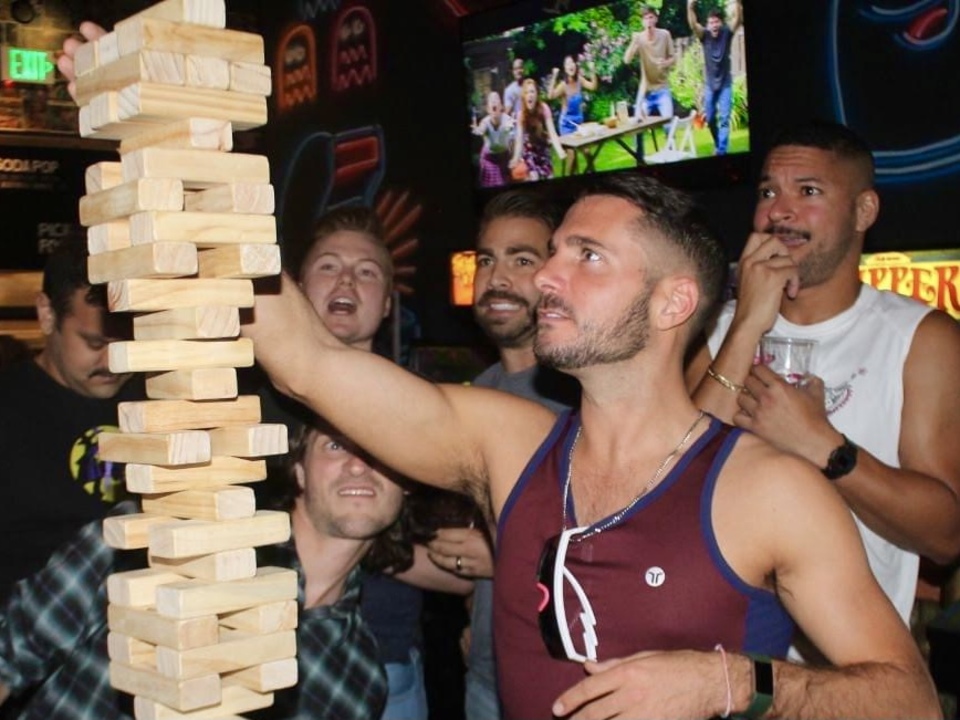 Game Night at The Detour. | Photo: The Detour/Facebook
Beginning next week all of The Detour's events including Killer Queen Night and Super Smash Bros. on Mondays, Board Game Night on Tuesdays, Trivia Night on Wednesday, Drag Bingo on Thursday, and watch parties on Friday. The Detour will offer access to all ages on Saturdays from 12 p.m to 5 p.m.
Back in April, the brother-sister team reopened nearby cocktail bar Blackbird. Vergara tells Hoodline that things have been going well. "I set my expectations low and I was pleasantly surprised," said Vergara.
"It's not as popping as it was when we opened 11 years ago, but we're still doing good," added Vergara.
Now with both The Detour and Blackbird reopened, Vergara is thrilled to be able to reopen and is looking forward to business returning.
"As someone who's lived, worked, and played in the Castro for 32 years, it's nice to have another place for us to enjoy," said Vergara.
---
The Detour will be open Monday through Thursday from 4 p.m. to 12 a.m, Friday from 4 p.m. to 2 a.m., Saturday from 12 p.m. to 2 a.m., and Sunday from 2 p.m. to 10 p.m.