Plans for a tiny home village for the homeless in North San Jose may get scrapped because the area where it is proposed could turn out to be land only meant for parks. The site on Noble Avenue near the Penitencia Creek Trail is one of four new tiny home communities the city approved in late June, as reported by Hoodline. It's part of the city's goal of building 400 tiny homes that will act as temporary housing for unhoused individuals until they can find permanent places to live.
But now, Councilmember David Cohen, who represents District 4, where the Noble Avenue site sits, is asking the city to hold off on the plans for the site. Councilmember David Cohen believes the land is designated parkland because of the close proximity to the widely used Penitencia Creek Trail, which winds through the nearby percolation ponds, eventually leading to Alum Rock Park. The trail is popular for runners, bicyclists, and nature lovers who gaze at the wildlife around the ponds.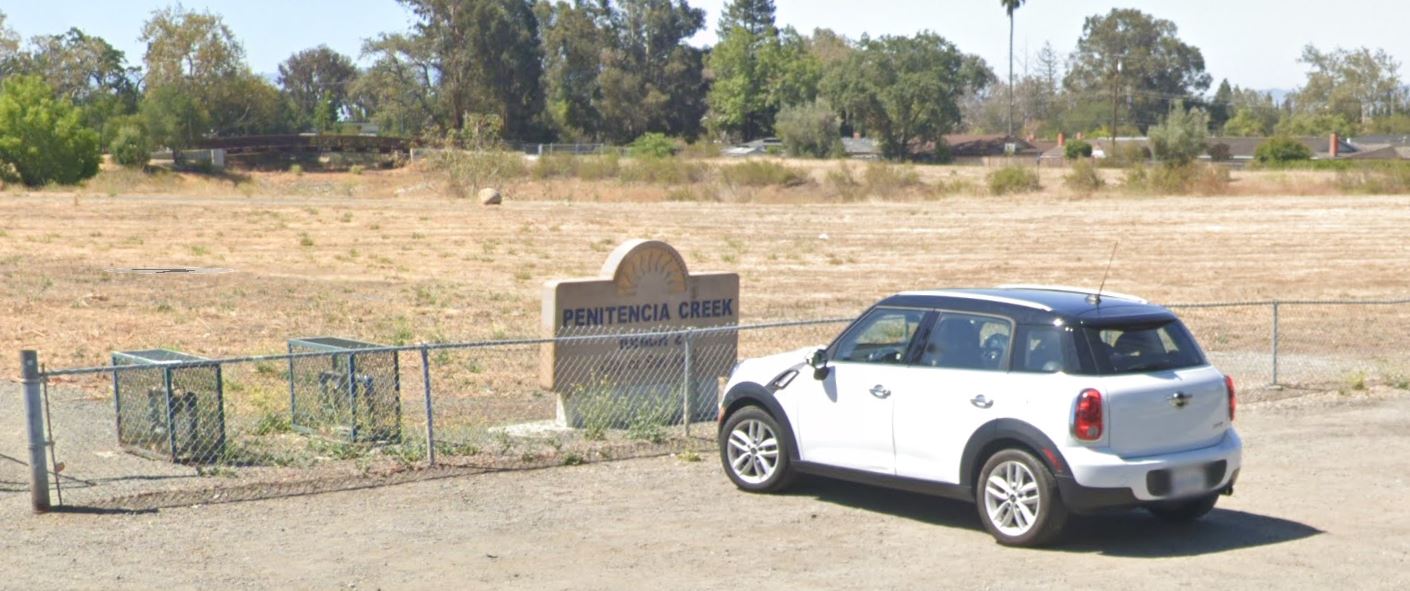 Noble Avenue Site. Photo Credit: Google Maps
Cohen says he supports tiny home villages to house the homeless, but believes there are better sites to utilize in San Jose. "I think that it's important for us to maintain that parkland and keep it accessible for public use. The community in our district puts a high premium on open space and parks, and we shouldn't be sacrificing that space, especially when we know we have a lot of other possible spaces that we can use to solve this problem," Cohen told the Mercury News. Cohen has previously suggested using a site on Pecten Court and a site on King Road as places that would be suitable to build dozens of tiny homes.
Another problem with the Noble Avenue site is that nearby residents are upset because the tiny home village would sit directly across the street from Noble Elementary School, and just a short distance from the public library's Berryessa Branch. Residents have complained that kids could witness crime and drug use as they walk to school or the library.
"The typical pattern is and always has been that we identify sites for affordable housing, whether it's for the unhoused or anyone else, and too often, in some neighborhoods, the response is hundreds of unhappy neighbors come to a neighborhood meeting to push for any other site," Mayor Sam Liccardo told the Mercury News.

Noble Avenue site on the left with school across the street. | Photo Credit: Google Maps

City attorneys are now working to figure out if the land off Noble Avenue is actually designated land for parks. Cohen believes that if it is parkland, other Council Members will agree that homeless housing should not be built there. It's unclear when the final judgment on the land's designation will be made, but Cohen plans to bring the issue before the council's rules committee soon. You can look for updates by following Cohen's Twitter account.