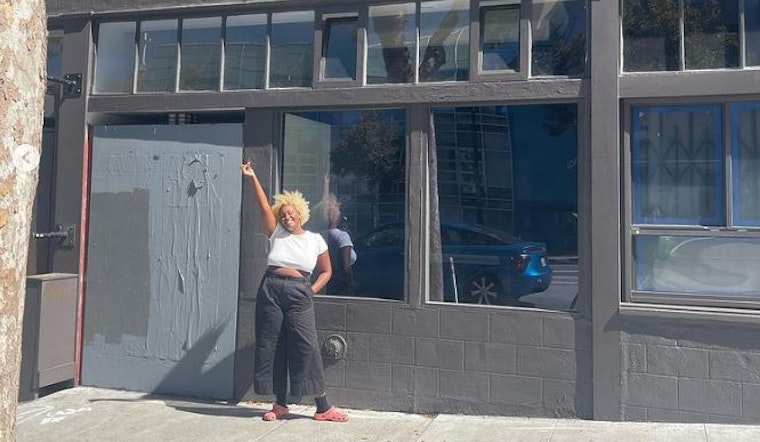 Published on August 24, 2022
The fine dining restaurant that went from a constantly sold-out pop-up in an apartment to a brick-and-mortar location in uptown Oakland appeared to be expanding this week. Hi Felicia started as a dinner club inside the apartment of chef Imana — who goes only by her first name. In April, as reported by Hoodline, Imana opened her first legit restaurant version of Hi Felicia at 326 23rd Street, where she holds a weekly pop-up called Sluts Wine Bar. Imana announced on Instagram earlier this week that Sluts Wine Bar would be getting its own permanent location in San Francisco — but this announcement turned out to be premature.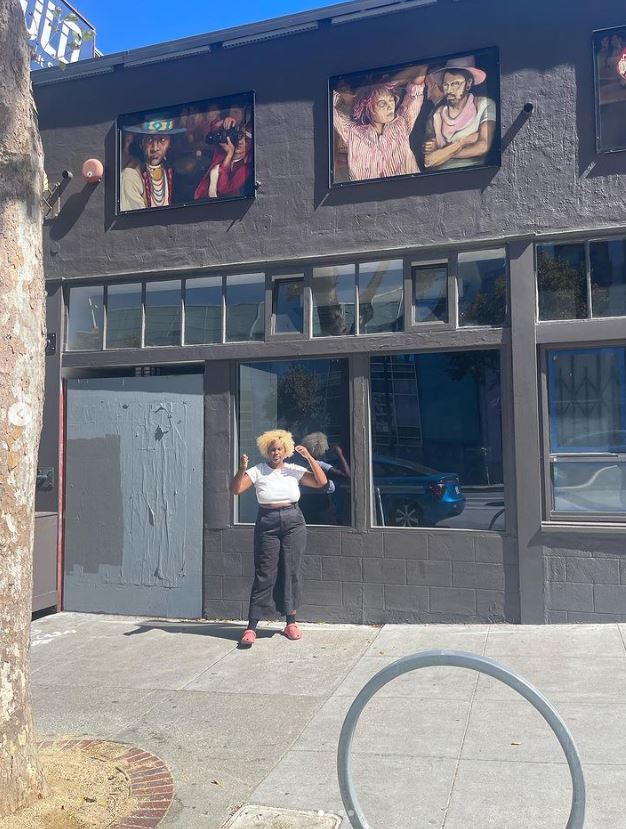 Imana at future Sluts Wine Bar location. | Photo Credit: @hifeliciarestaurant/Instagram

The space Imana announced at 1817 Market Street was the former home of the Latin-Peruvian bistro Destino, which closed in July of 2020 after more than 20 years in business.
But, as Eater reported Friday, Imana may have jumped the gun making the social media announcement about securing the space. As she explained in a now deleted Instagram post, she had met with the landlord and been handed keys, giving her a false sense of security. But then, she said, in an exchange about a promised installation of a countertop, the landlord reportedly abruptly said the deal was off, and the lease still had not been signed.
Per Imana, "Old landlords are too scared to take a chance on young tenants opening liberating and fresh concepts. These are the moments I really hate being in the business, these are the moments that make me give up faith."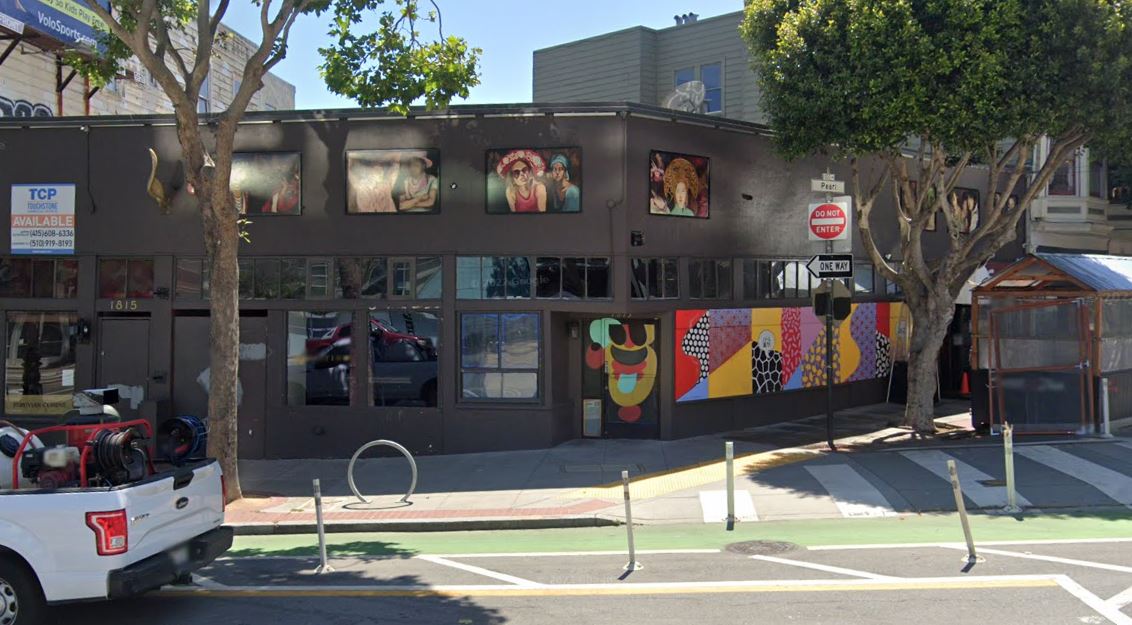 1817 Market Street. | Photo Credit: Google Maps
A realtor for the landlord confirmed to Eater that the announcement, without a signed lease, was premature.
Imana said she would continue looking for spaces for Sluts in both San Francisco and Oakland. "As we all know, I'm a savage and determined business owner," Imana says. "So I will be back. In a space that deserves how I'm about to turn up."
As for Hi Felicia, the restaurant recently adopted a new family-style concept and got a new chef with Resy reporting, "with a new chef de cuisine in Selasie Dotse aboard, the food ethos will remain a constantly changing California comfort food menu with Mexican and Japanese influences." Expect to see seasonal end-of-summer dishes like Candied yam and white sturgeon caviar tacos, cashew queso with Dungeness crab, whole mackerel, and peach gazpacho.
Hi Felicia is also lowering its $195-per-person price tag, with Resy also reporting that "the new family-style menu will consist of seven courses (with gifts! the restaurant emphasized) for $125 per person. There will be two seatings of 20 guests each night (5:45 p.m. and 8 p.m.), with six counter seats and 16 people seated at one beautiful, long, black walnut communal table." You can make a reservation on Resy starting on September 2nd.
This post has been updated throughout to reflect that the deal at 1817 Market fell through.