It was one of 2022's most positive SF food industry stories when longtime Outer Richmond California cuisine spot Cassava moved their operation to a bigger and better North Beach location. Now in 2023, Cassava might have this year's best SF food and beverage industry comeback story. As they posted to Instagram last week, and Eater SF confirmed two days later, Cassava is moving back into their previous Outer Richmond space at 3519 Balboa Street, which will reopen as Wine Bar by Cassava — while the North Beach restaurant will remain where it is.
View this post on Instagram
We asked co-owner and general manager Yuka Ioroi why they're reopening a space that just vacated seven months ago. The answer, ironically, is because she and her chef and co-owner husband Kris Toliao, both got COVID-19.
"My husband and I both got COVID in February," Ioroi tells Hoodline. "But then the restaurant was able to run for like five days without us actually working. The team really stepped up. And then all of us felt comfortable that, 'You know, I think we can actually do this without us physically being there all the time.'"
"The silver lining to us getting COVID for the first time after three years was that we were able to see that the company has grown, the new restaurant has settled down, and the team is very confident that we can manage two places," she adds.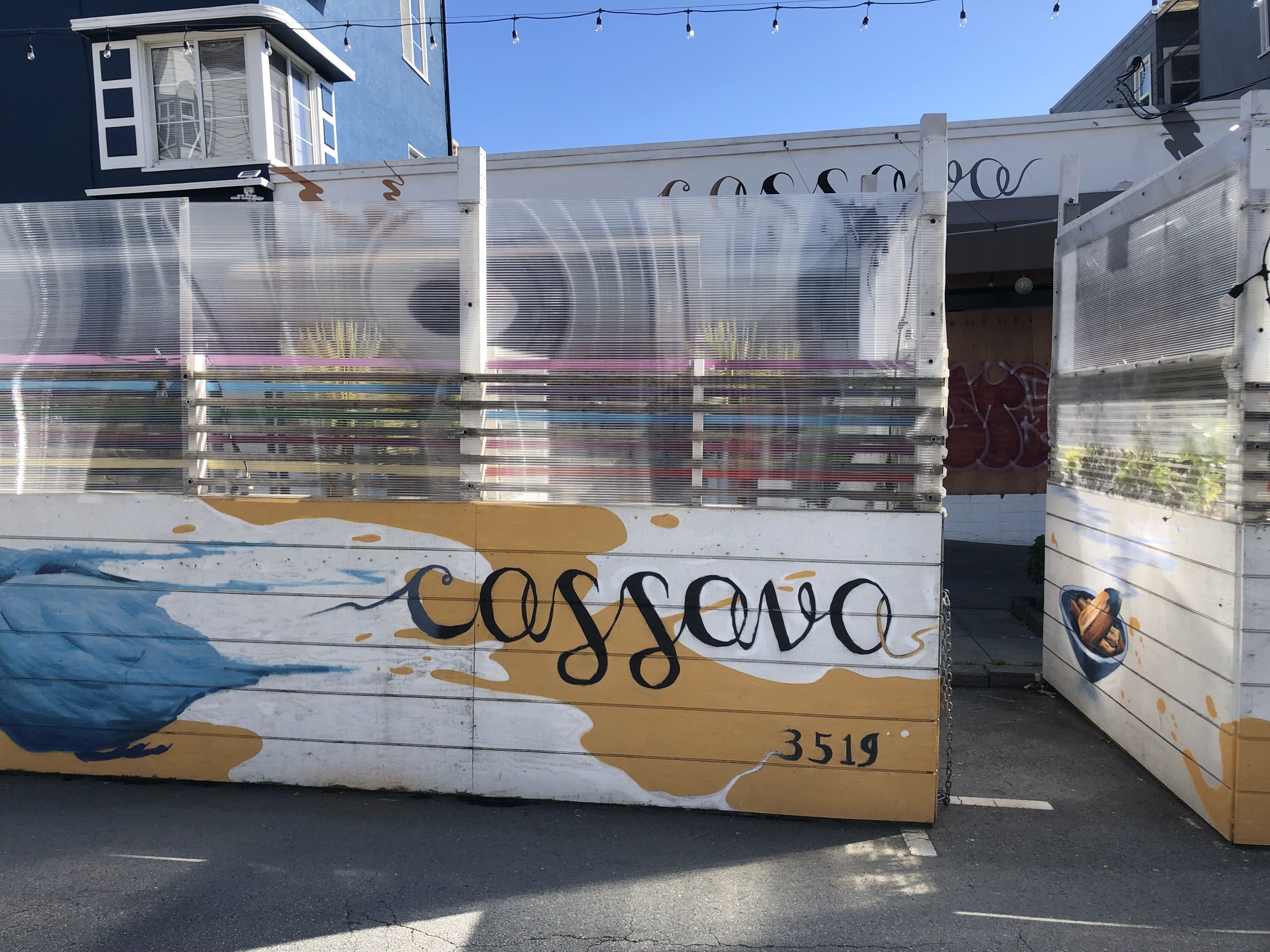 Image: Joe Kukura, Hoodline
Some of the new, reborn Wine Bar by Cassava will be made up of bits and pieces you may have already seen at the North Beach location. "We had extra furniture pieces that we could repurpose for Balboa," Ioroi tells us. "We were able to start with resources that we had on our own."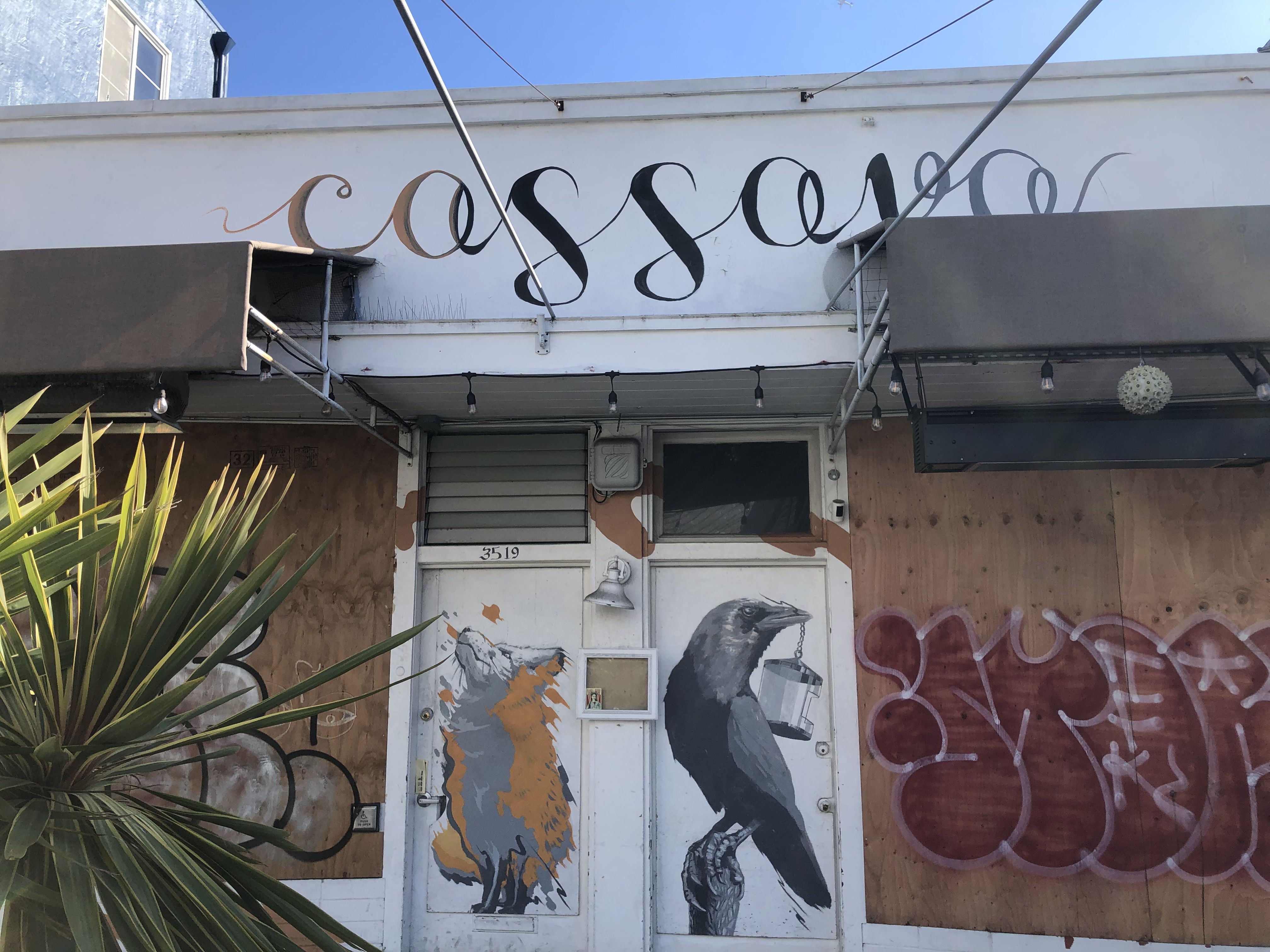 Image: Joe Kukura, Hoodline
"We had an awning on the parklet. I repurposed that and we put it in the main building," she says. And the exterior fox and crow murals by Bolivian artist Pablo Raiz will also come inside. "We're going to take down the mural boards outside, and we'll repurpose it as kind of a divider wall inside, so we can enjoy it inside the space."
And to cope with those chilly Outer Richmond temperatures, the parklets are going to get a fiery addition. "We're going to use a gas heater table," according to Ioroi. "We'll use a firepit table as the heater."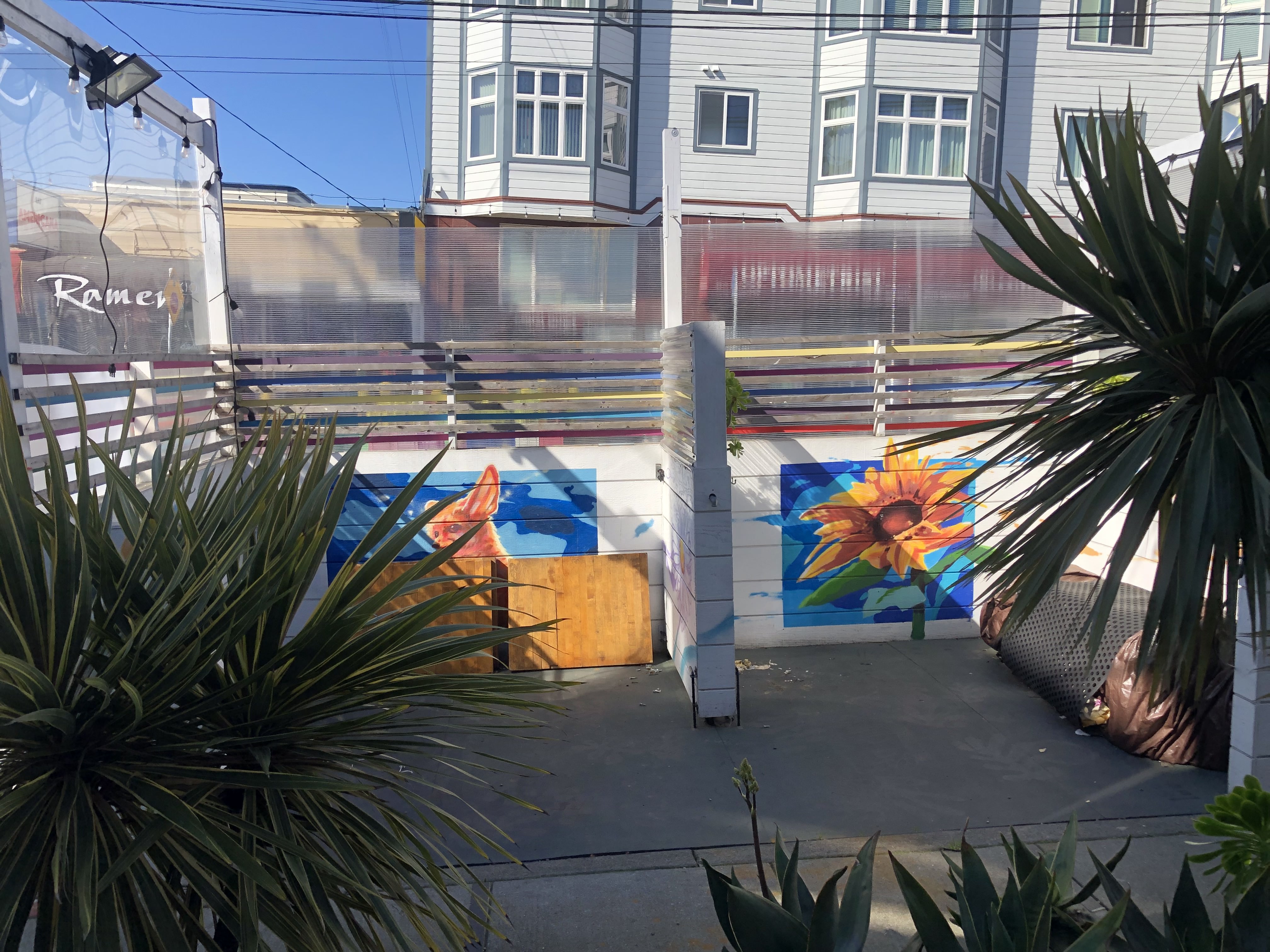 Image: Joe Kukura, Hoodline
The new Wine Bar by Cassava will have a standout selection, unique in its dedication to representing women and people of color-owned wine brands. "The California we see is different, it's a lot more diverse than mainstream California cuisine restaurants," she tells us. "We want our food and wine list to really reflect that. Our California wine list will focus on people of color-owned wineries. "
"There's so many wine reps that I talk to and ask for a POC-owned wine, so many of them don't have any in their books. There are winemakers who are people of color. We want to actually seek them out."
And Wine Bar by Cassava will be more of a wine bar than a restaurant. "We're not offering the entire menu, it will be appetizer-based," Ioroi says. "It's a new identity. You know that it's Cassava, but you know that it's a wine bar."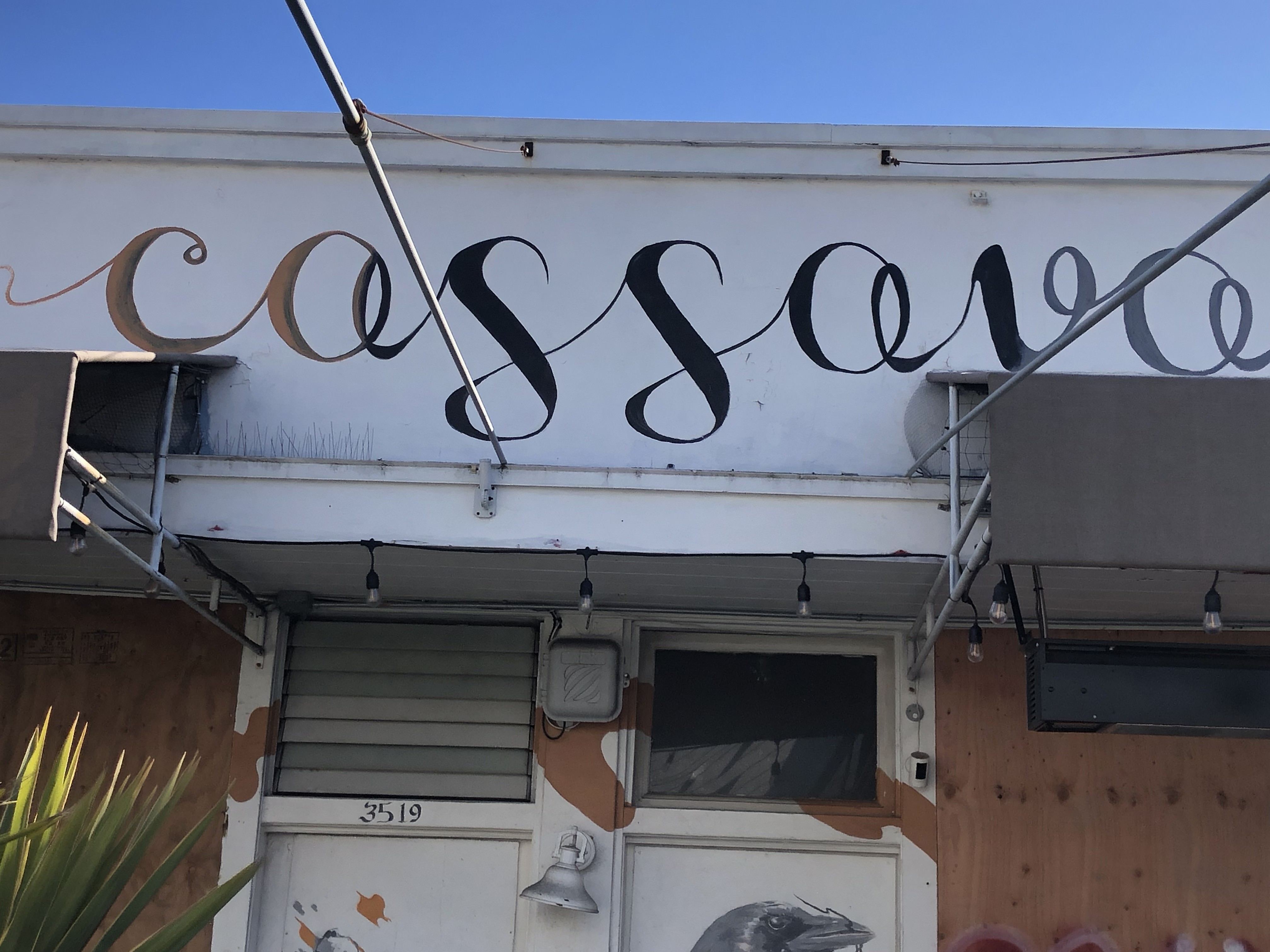 Image: Joe Kukura, Hoodline
But it's still an encouraging comeback for one of the Outer Richmond's top restaurant destinations. "We've always known that the neighborhood would have a big gap with us not being there. A lot of people were very sad that we were leaving. So we always said that if things work out, we would come back as a wine bar. That was always in the back of my head," she explains. "The reception has been phenomenal."
Iorio tells Hoodline that they intend to open Wine Bar by Cassava "hopefully before April ends. We are already working on the space right now."