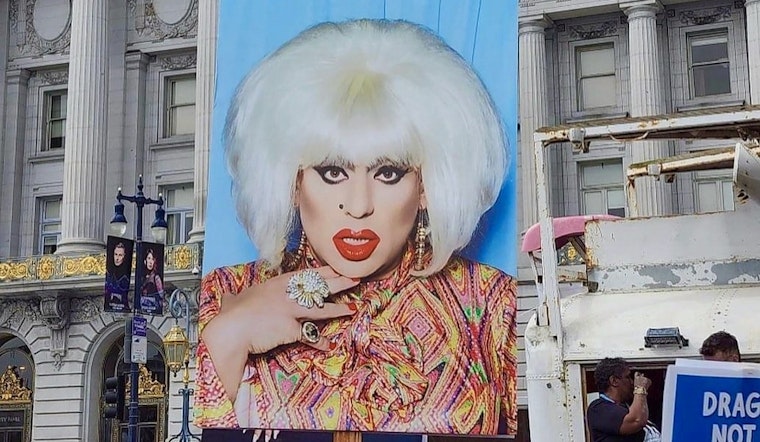 Published on April 12, 2023
It's been one week since the LGBTQ community was rocked by the passing of drag icon and nightlife promoter Heklina.
Today we learn that a memorial has been planned to take place on Tuesday, May 23 at the 100-year-old Castro Theatre.
"We will be honoring the life of an Icon, Heklina, at the Castro theater in San Francisco," announced Peaches Christ on Facebook. "The evening will be a celebration in remembrance of the many facets of Heklina's life."
"Join us for performances, stories, and more from Heklina's friends... and maybe some frenemies," added Peaches Christ.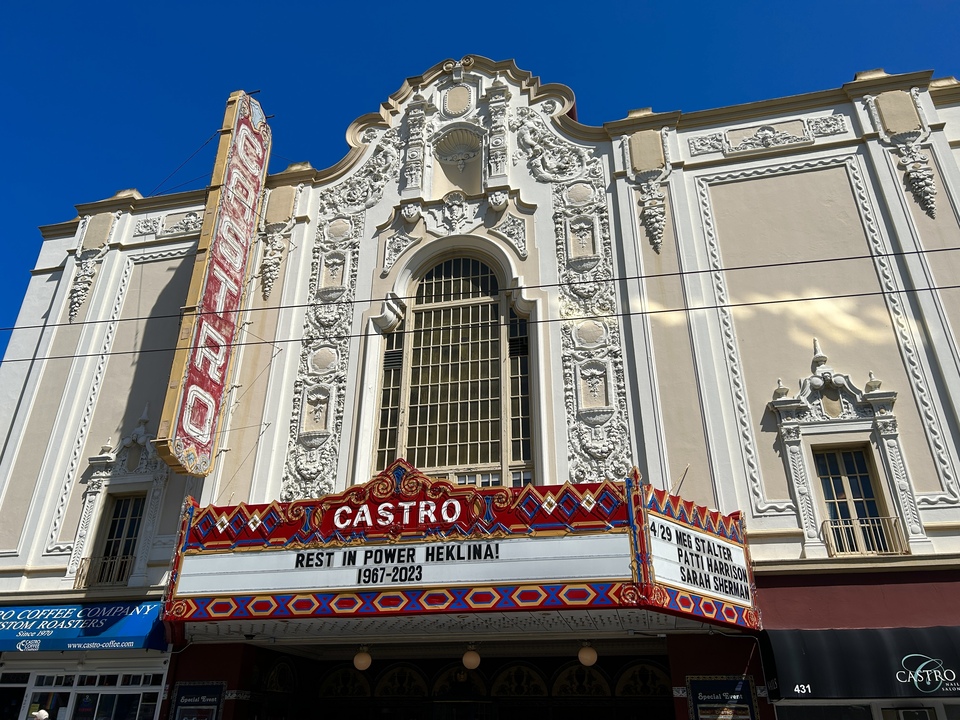 Castro Theatre tribute message to Heklina. | Photo: Steven Bracco/Hoodline
The free event is being hosted by Peaches Christ, Sister Roma, D'arcy Drollinger, and Nancy French.
Doors open at 7 and the memorial begins at 8 p.m. Tickets are sold out, however Sister Roma subsequently posted that the team is "exploring options for accommodating more of you. Stay tuned."
A post-memorial show will follow at SoMa nightclub Oasis.
Another Planet Entertainment (APE) spokesperson David Perry tells Hoodline a statement about the memorial from the new manager of the Castro Theatre is forthcoming.
Attendees are being asked to consider donating to the GLBT Historical Society, Palm Springs Animal Shelter, and Give Me Shelter Cat Rescue.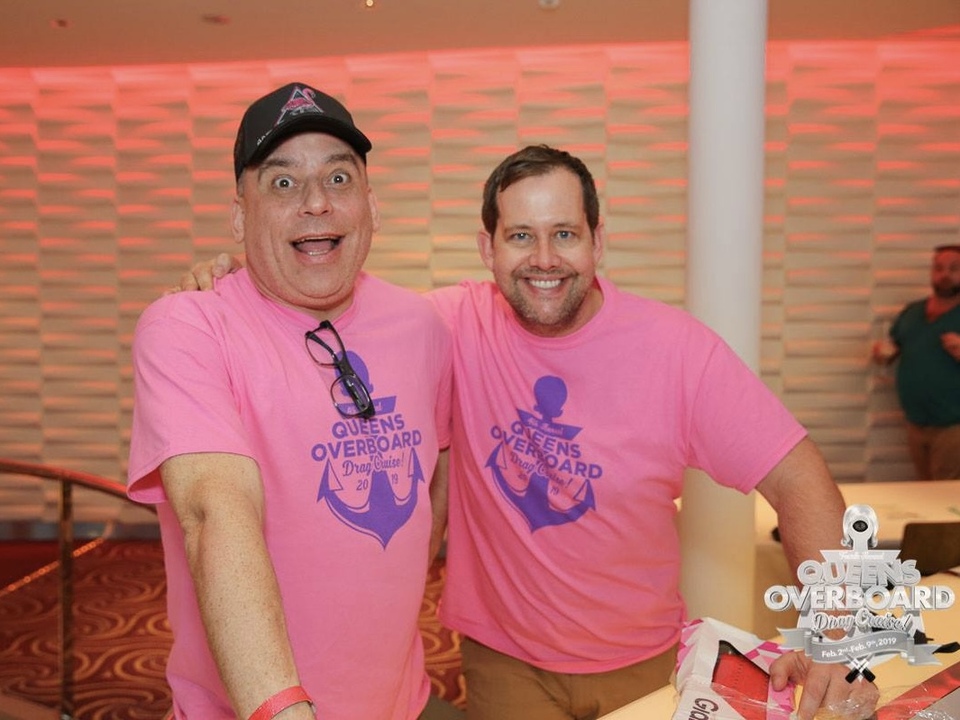 Heklina (left) and Peaches Christ (right). | Photo: Peaches Christ/Facebook
Last Monday, Heklina passed away unexpectedly while on tour with longtime friend and collaborator Peaches Christ in London.
"I am shocked and horrified to bring this news to you," wrote Peaches at the time. "I am living in a real-life nightmare so forgive me if I don't have all the answers just now. This morning, in London, England I went to collect my dear friend Heklina, who is costarring with me in a Mommie Queerest show here, and found her dead."
Last week, Peaches announced that an initial post-mortem examination of Heklina found no sign of assault or foul play. Further tests are pending to determine the cause of death.