In response to overwhelming demand, organizers of the upcoming May memorial for drag icon Heklina have announced that a block of Castro Street will be shut down.
It's been almost a month since the LGBTQ community was rocked by the passing of drag icon and nightlife promoter Heklina.
Heklina: A Memorial (She Would Have Hated This) is set to take place on Tuesday, May 23 inside the Castro Theatre.
Tickets to the free event were released on April 12 but quickly sold out.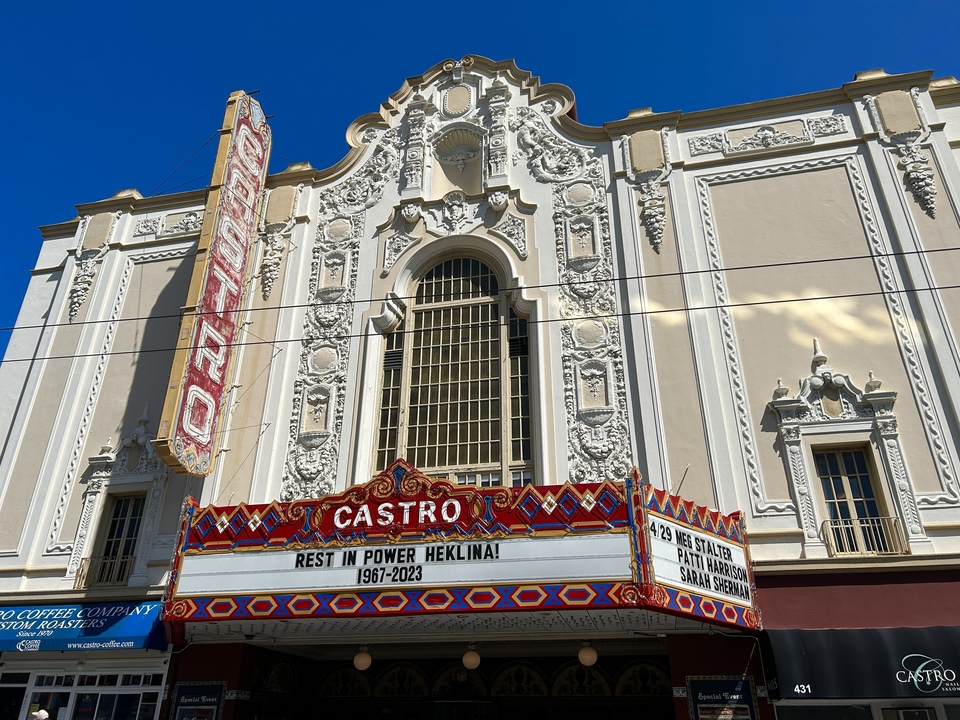 Castro Theatre memorial to Heklina. | Photo: Steven Bracco/Hoodline
"We're finally able to announce that we've been able to successfully work with Another Planet Entertainment who have donated time, money, and the Castro Theatre as well as the SFMTA, Supervisor Rafael Mandelman, and more," wrote Peaches Christ on Facebook.
The memorial will be projected onto screens in the streets for a large outdoor gathering. "We will also be live-streaming the event on SF Oasis TV so that anyone anywhere can join us," added Peaches, a.k.a Joshua Grannell.
Beginning at 12 p.m., Castro Street will be closed between Market and 18th streets where a stage for the event will be set up. The Castro Street Stage will be hosted by LOL McFiercen and Dulce De Leche.
Entry into the soldout event inside the Castro Theatre will begin at 7 p.m. with the memorial beginning at 8:30 and wrapping up by 10:30 p.m.
A post-memorial show will follow at SoMa nightclub Oasis.
"We will be honoring the life of an Icon, Heklina, at the Castro Theatre in San Francisco," announced Peaches Christ on Facebook. "The evening will be a celebration in remembrance of the many facets of Heklina's life."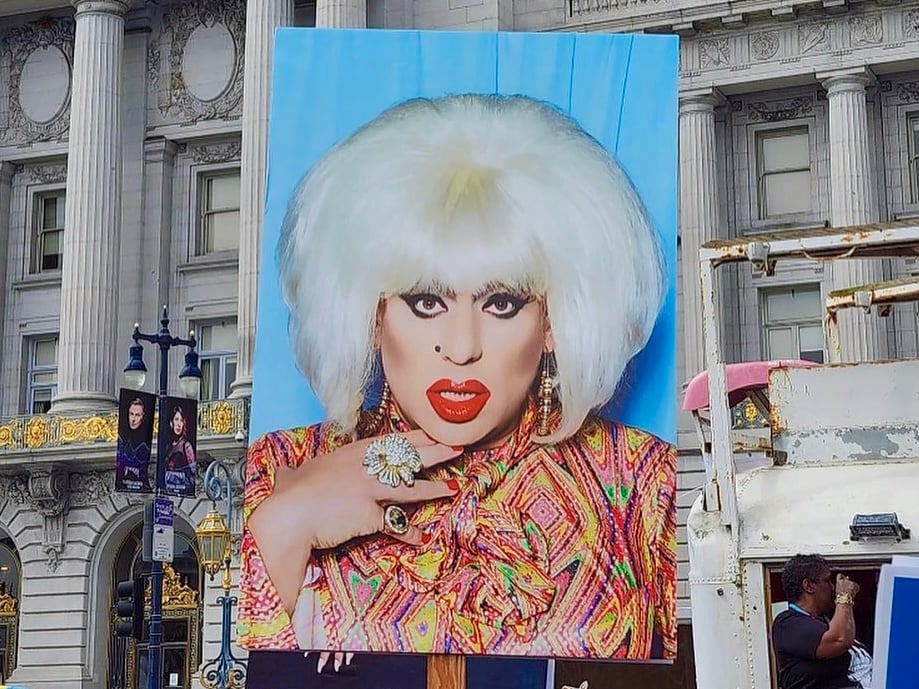 Photo: Peaches Christ/Facebook
Organizers have launched a GoFundMe campaign to help raise funds for the event. As of publication, the campaign has raised $11,959 of a $10,000 goal.
"As you can imagine, this has added considerable expense including the cost of permitting, police officers, etc. and we are hoping friends and fans can help out and chip in so that we can cover expenses," explained Christ.
Heklina, a.k.a. Stefan Grygelko, passed away unexpectedly while on tour with longtime friend and collaborator Peaches Christ in London.
"I am shocked and horrified to bring this news to you," wrote Peaches at the time. "I am living in a real-life nightmare so forgive me if I don't have all the answers just now. This morning, in London, England I went to collect my dear friend Heklina, who is costarring with me in a Mommie Queerest show here, and found her dead."
Earlier this month, Peaches announced that an initial post-mortem examination of Heklina found no sign of assault or foul play. Further tests are pending to determine the cause of death.