Having opened in 1959, the Bayview fried chicken and cocktails restaurant Sam Jordan's Bar & Grill was designated as an SF landmark in 2013, had a block of Galvez Street renamed Sam Jordan's Way in 2018, and was considered San Francisco's oldest Black-owned bar. And Sam Jordan himself was a legend, as the bar owner had been a boxer who won the San Francisco Golden Gloves Diamond Belt in 1948, was the first Black man to run for San Francisco mayor in 1963, and Sammy Davis, Jr. was known to frequent the Bayview bar. None of this was able to save Sam Jordan's Bar & Grill from closing in 2019 after 60 years in business, and Jordan himself had passed away in 2003.
"Congratulations to them," said Ruth Jordan, on hearing news of the new owners. "I hope they can keep that same familial feel, that welcoming spirit."https://t.co/49Zzn9o24s

— Mission Local (@MLNow) April 28, 2023

But the former Sam Jordan's Bar & Grill location is getting back in the ring. Mission Local reports that the 4004 Third Street location, vacant since 2019, has been sold to a local owner. That new owner is Juan Rosas, who also owns Taqueria Vallarta (3033 24th Street, at Balmy Street) and the Mission District bar El Trebol (3149 22nd Street, at Capp Street).
Mission Local did not get comment back from Rosas or managers at El Trebol, so we do not know what is coming to the one-time Sam Jordan's Bar & Grill. A property listing for the space says "Liquor License to be purchased separately," so there's no guarantee that it would continue being a bar. But Bayview power brokers certainly have thoughts on what they think should happen to the space.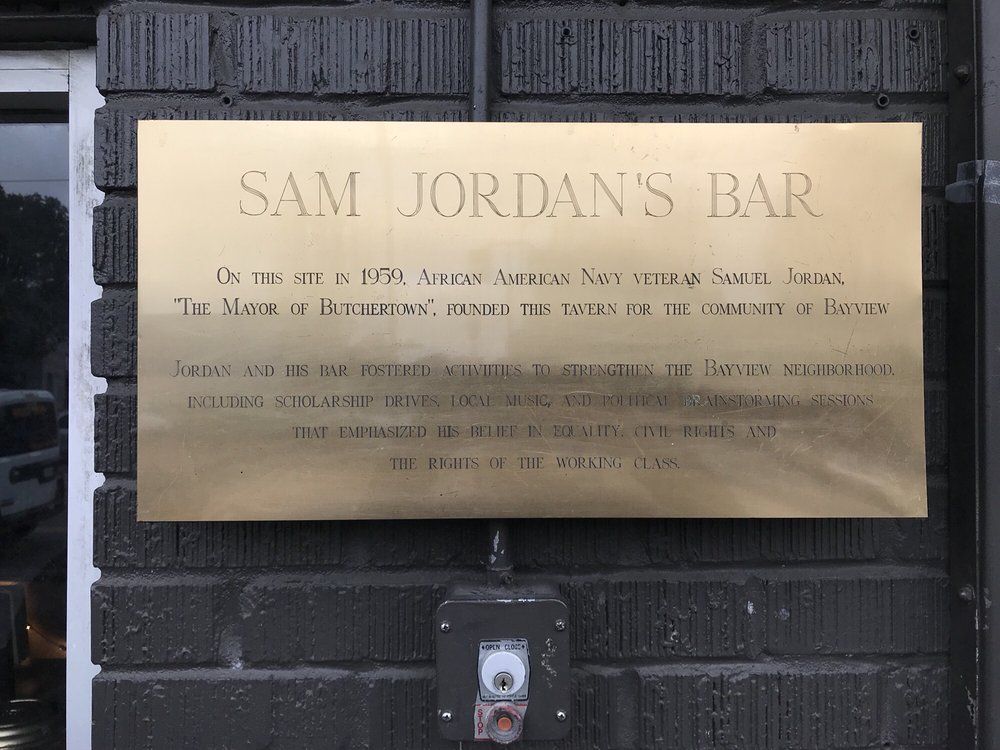 Image: Sam Jordan's Bar and Grill via Yelp
"My hope is that the culture of the community is honored by any owner and that the contributions of Sam Jordan and his family to community are always celebrated in the service provided at the location," the district's supervisor Shamann Walton told Mission Local. "The community isn't expecting anything less."
As a bizarre aside, Sam Jordan's Bar & Grill was featured in 2016 on a Spike TV show called Bar Rescue, which hardly depicted the venue in a flattering light. (Jordan's children Ruth and Allen Jordan took over the bar's operation in 1995). There had been talk last summer of opening a Black-owner beer garden and distillery at the location, but new owner Juan Rosas does not appear to be affiliated with that effort.