In 2012, we were bewildered when a 3-bedroom apartment at Waller and Pierce hit the rental market for $9,000 a month.
In 2013, we were befuddled when a 1-bedroom apartment in the renovated building above CVS at Haight and Fillmore debuted for $3,995 a month.
In 2014, we were bemused when a 1-bedroom unit in the new Avalon building at Oak and Octavia was listed for $3,545 a month.
But those look downright reasonable compared to 2015's new local champion.
Introducing 435 Duboce, where at least one 1-bedroom unit will set you back—wait for it—$6,500 a month.
Yes, after more than four years of construction, the building at Duboce and Fillmore is finally ready for tenants, and its premium unit is apparently making up for lost time, rent-wise. Granted, it's a "penthouse" (the building is only three stories high, for what it's worth), offering a "panorama city view" and "private interior-facing decks." It also sports finishes like a Viking range and Carrara marble countertops, housecleaning services included, and "quality sound insulation," which should help protect you from the frequent rumbling of the N-Judah and the colorful street life outside your front door.
The entire unit is just 981 square feet, which translates to almost $7 per square foot, and the deposit is listed at $13,000. There are no photos available.
(For some perspective, Craigslist shows only five other 1-bedroom apartments in all of San Francisco that are currently available for $6,500 or more, all of which are in SoMa. Three are lofts that measure 1,900 square feet or larger, while two are units in the Millennium Tower skyscraper.)
If you're looking to spend a little less but have a roommate, consider another option at 435 Duboce — this 2-bed, 2-bath unit for $6,000 a month. It comes in at 1,248 square feet and offers many of the same amenities as the penthouse unit, except for the included housecleaning services.
The 2-bedroom unit's listing also features the following photos: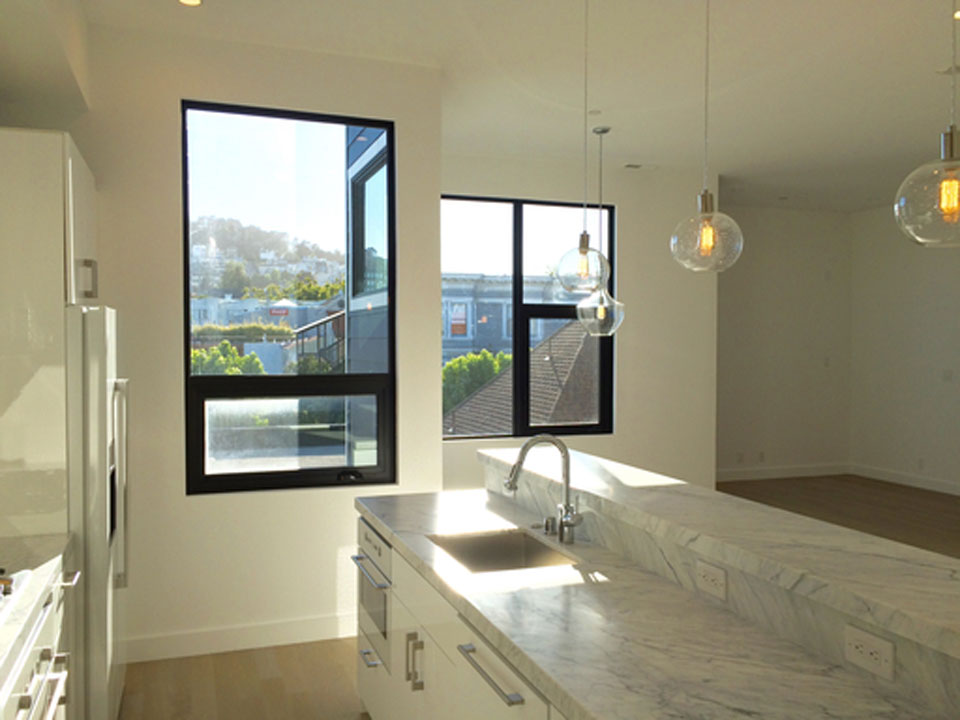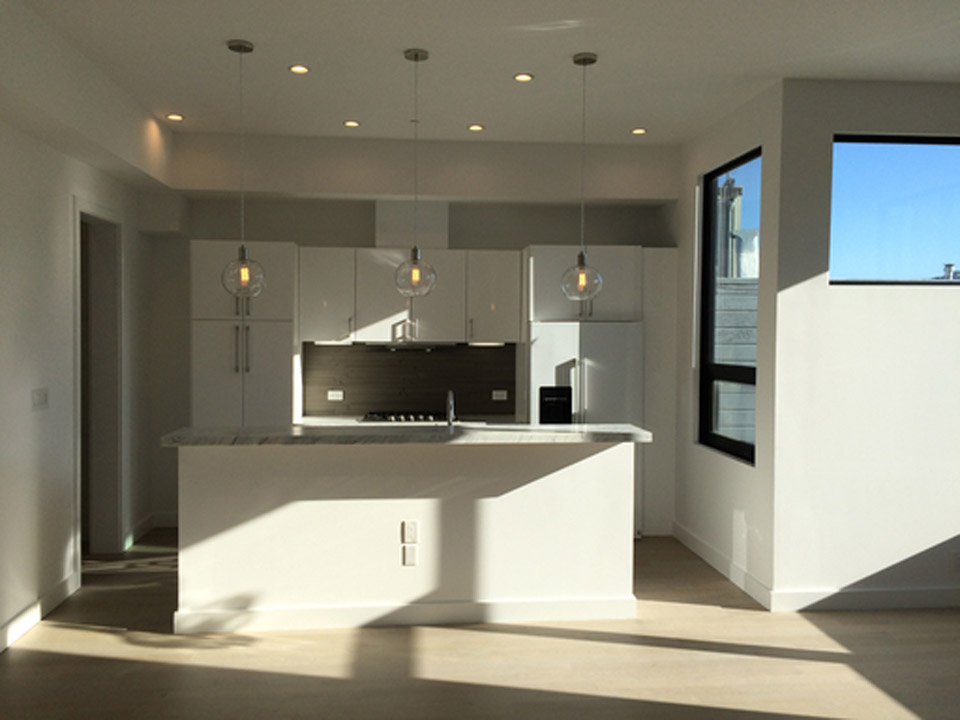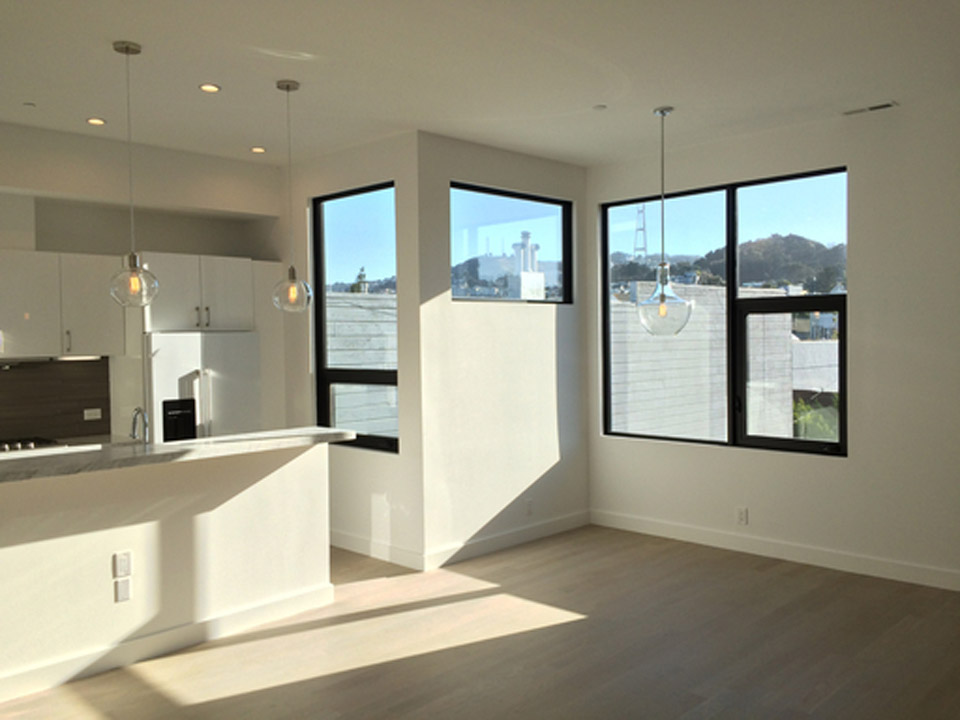 Photos: Jackson Group
As for the ground-level retail storefront, it's still available after more than two years on the market. In that time, its price has evolved from $8,000 a month to ... "negotiable."
Will there be takers for any of these units at the current prices, or have we finally reached (exceeded?) peak rental insanity in the area? Stay tuned ...