Say hello to Lower Haight's newest storefront, San Francyclo. The bike retailer and repair shop softly opened on Haight & Scott yesterday. 
We first caught wind that San Francyclo would take over 799 Haight in October. Since then, the space has undergone an interior retrofit, basement expansion, several design upgrades and an eye-catching paint job.
Like San Francyclo's flagship location at 746 Arguello, the new shop rents and sells bikes, does repairs and carries a variety of cycling accessories.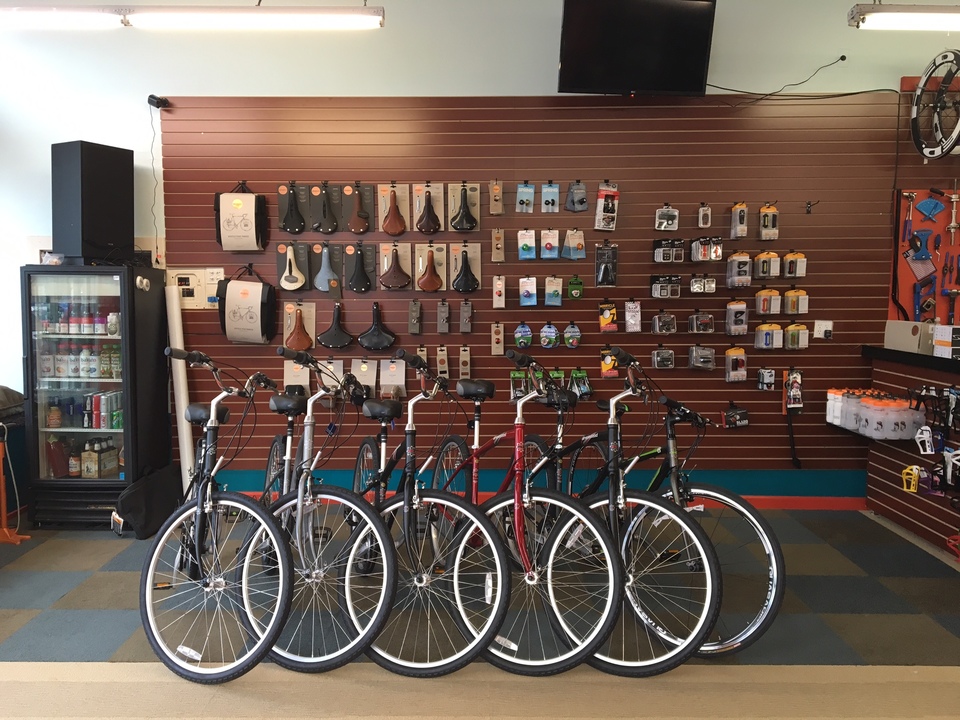 The only major change, said owner Jason Annecone, is the new store's 5,000-square-foot basement which he plans to advertise "bike lockers" for secure bike parking. Although details are still being finalized, lockers are slated to cost about $100 per month (after an introductory discount). Renters can withdraw their bike twice in one month before they're subject to an addition fee (about $5 per withdrawal.)
"It's kinda like a library subscription for your bike," said Annecone. "It's geared towards people with shared living spaces who may not have a safe place to store their bike."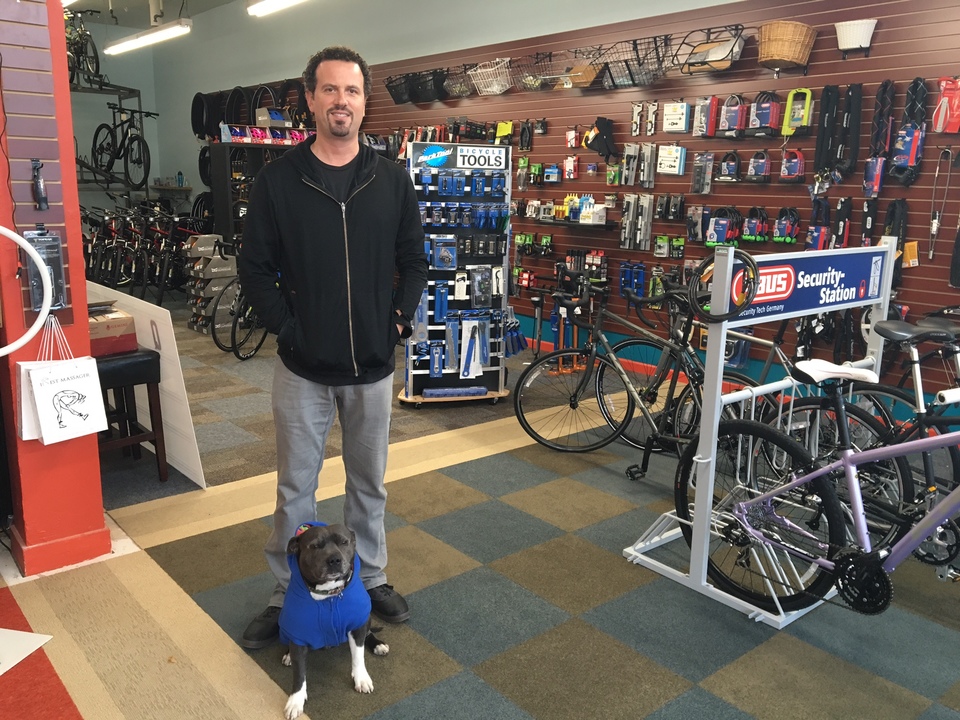 Annecone and the store's resident dog, Mojo
San Francyclo is also offering a holiday sale that will extend through December: 25 dollars off a tune up and 20 percent off accessories when you buy a bike. 
As of now, the location is open every day from 10am-7pm, but the plan is to extend morning hours for morning commuters who need repairs.
It's not the first bike shop to capitalize on storefront along the Wiggle, one of the city's commuter bicycle routes. Wiggle Bicycles got its start down the street and earlier this year grew into a larger space on 530 Waller.
San Francyclo will host a Grand Opening party sometime in the next couple months. Stay tuned for updates!