Another Hayes Valley development is nearing completion, as the neighborhood continues its epic housing boom. The six-story, 69-unit condo building at Fulton and Gough, called 388 Fulton, is almost done. 
Curbed SF reported on the newly completed residential building this morning, Designed by architect David Baker, half of its units are "micro-units," coming in at a petite 350 square feet. The remainder consist of 6 one-bedroom units at 485 square feet, and 28 two-bedrooms at 743 square feet.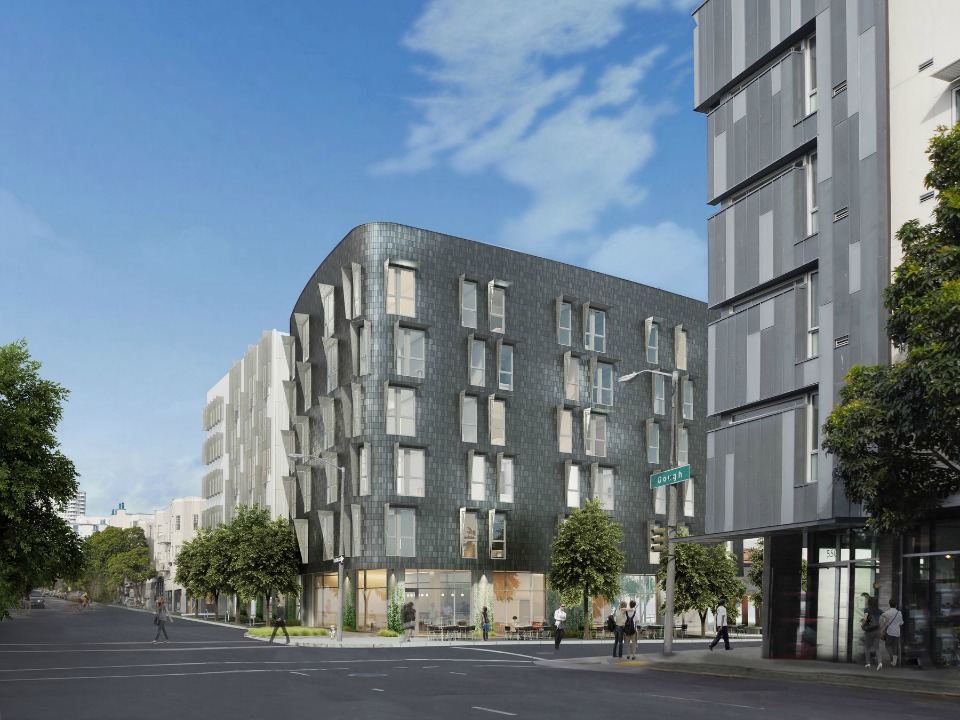 The residential units sit above the recently completed Boys and Girls Club, which opened in January of last year. 

Some unique features of 388 Fulton include responsive aluminum sunshades on the exterior of the building, indoor bike parking, a rooftop garden, private courtyard and a common lounge work space. The project has no parking for cars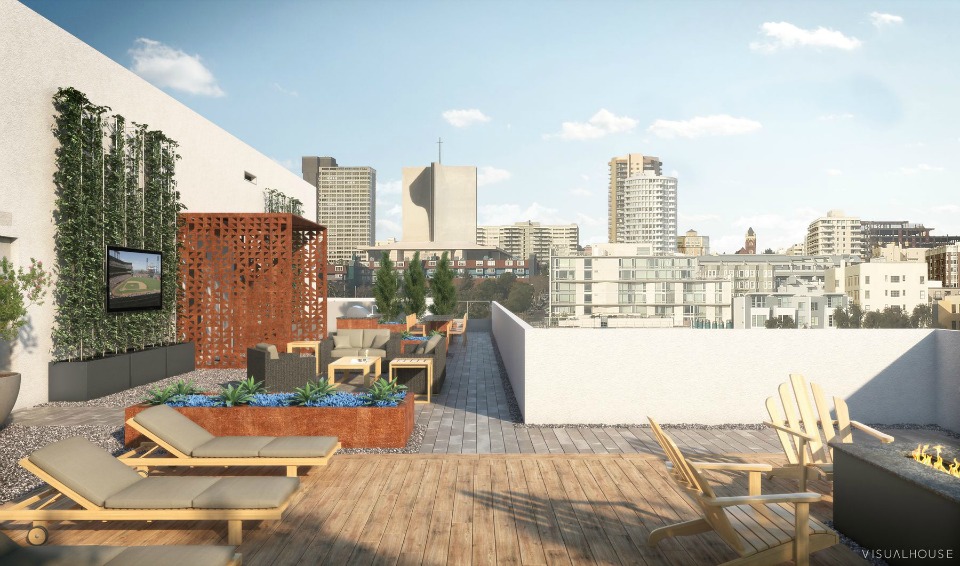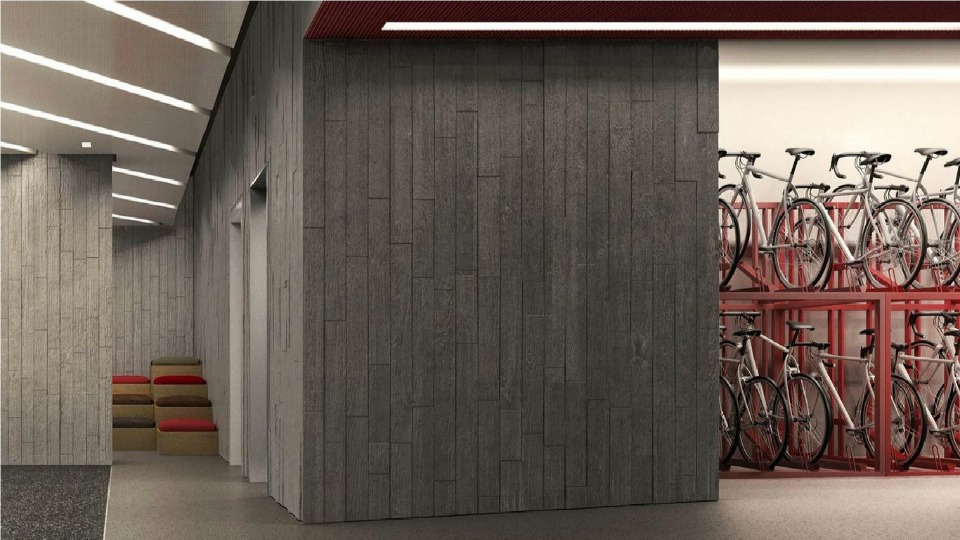 Prices for studios will begin around $500,000, with two-bedrooms averaging $800,000. Sales are set to begin later this month.