[Editor's note: This article, written by Jonathan Newman, was originally published in Central City Extra's July 2016 issue (pdf). You can find the newspaper distributed around area cafes, nonprofits, City Hall offices, SROs and other residences, and in the periodicals section on the fifth floor of the Main Library.]

The city budget and legislative analyst two years ago reported a staggering change in the number of small businesses closing or leaving San Francisco each year: 3,657 had disappeared in 2011, compared with 518 in 1992.
The report predicted the closure or displacement of nearly 4,400 in 2014. The continuing trend is linked to the rising sale price per square foot for commercial property — from $189 to $675 in the two-decade span.
The economic tide triggered by the Twitter tax break and the massive changes to the mid-Market landscape wrought by development were helping to sink, not raise, the small-business boat.
A year after the budget analyst's report, the Board of Supervisors crafted a two-pronged approach to curb the small-business erosion — a March 2015 ordinance to create a Legacy Business Registry to formally recognize the cultural value that longstanding businesses bring to the city. It was quickly followed by Measure J, establishing the Legacy Business Preservation Fund to provide grants to legacy businesses and qualifying landlords, which voters approved in November 2015.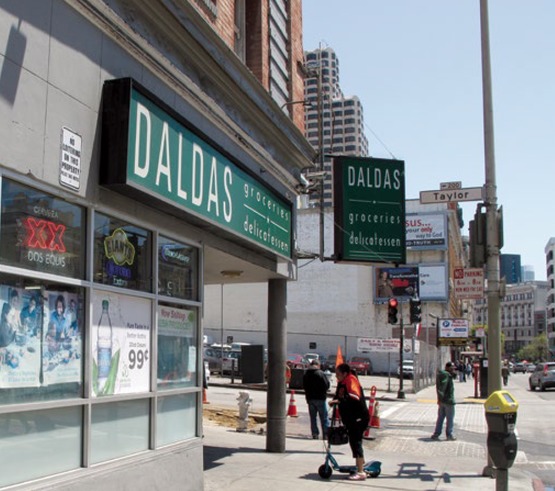 The registry is open to small businesses, including nonprofits, that are 30 years or older, nominated by a supervisor or the mayor, who can prove to the Small Business Commission in a public hearing that they contribute significantly to their community. A small business has no more than 100 employees. This makes TNDC and Tenderloin Housing Clinic ineligible ,as the longtime Tenderloin nonprofits are too big.
Supervisor Jane Kim has nominated three small businesses for the registry: SF Party, ImageConscious and Lone Star Saloon. None is in the Tenderloin, though all are in District 6.
Dan Cerf, owner of SF Party on Post Street, for 35 years a purveyor of costumes, confetti, balloons and all things party in this renowned party town, filed his legacy application with Kim's office in April 2015. No word for months. Finally, after much pestering of Kim's office, the application landed in the Office of Small Business earlier this year.
And that's where it languishes along with 62 other applications. The two other District 6 nominees are a bar and a fine arts poster merchant. They've been waiting for months, too.
"The process has been arduous, very frustrating," said Cerf.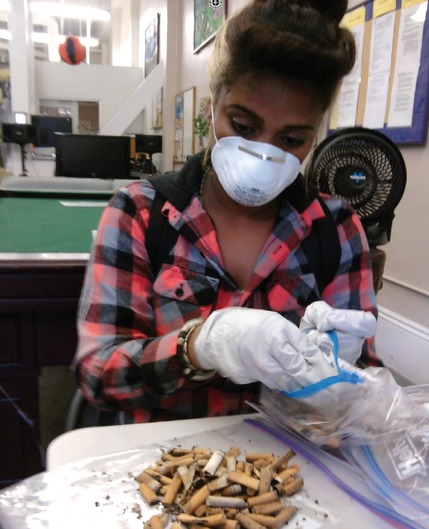 Cerf can trace his original business back a hundred years, when it started as a toy store with door-to-door salesmen hawking the latest inexpensive gewgaws then being newly manufactured in the Far East. He worked for the business for several years, before buying it outright in 1984.
He employs 18 workers and marvels at how fast the city enacted the minimum wage increases that dramatically affect his bottom line, and how slowly it is rolling out the legacy status and annual grants that could help him survive.
Legacy businesses become eligible for annual grants of $500 per employee. Landlords who extend leases of 10 years or more to legacy tenants can get annual grants of $4.50 per square foot on the commercial property. The Legacy Fund caps registry businesses at $50,000 and landlords at $22,500 per year. The annual grants continue for the life of the business or the end of the lease, subject always to the city's budget allocations.
Small businesses employ 326,000 citywide, nearly 30% of San Francisco's workforce. Mayor Lee has called them "the true strength of San Francisco's economy." In May, he allocated $2.5 million to the fund.
The minimum wage in the city moved to $13 hourly on July 1 and will increase by $1 per hour in each of the following two years, reaching $15 per hour on July 1, 2018. Future increases rise with the Consumer Price Index.
"My workers average about 2,000 hours a year. Under the minimum wage increases, that's approaching $2,000 a year more per employee. If I'm granted legacy status, the annual grants won't offset the increases, but they would help some," Cerf said.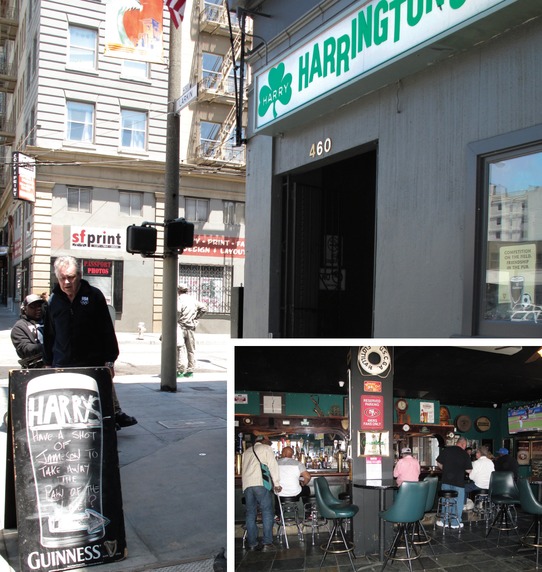 Eight months after the electorate approved Measure J, no business has been given legacy status.

The mayor's Office of Small Business, charged with processing applications for the registry, had received 63 applications as of June 2. The Historic Preservation Commission, the arbiter of guidelines to determine whether a small business has contributed to the community's history, has yet to announce the legacy criteria and the Small Business Commission hasn't conducted any public hearings for applicants.
On June 2 at the supes' Government Audit and Oversight Committee, Regina Dick-Endrizzi, director of the Office of Small Business, predicted the Historic Preservation Commission would review the first set of applicants in late July, prompting committee Chair Aaron Peskin to blast the continued delays.
"There was no implementation of this legislation until mid-May. I'm not confident the legacy program will succeed. The rules seem to be made up as we go along. It's unfair," Peskin said. Supervisor David Campos, co-author of the registry legislation, shared Peskin's concern. "We have so much catching up to do. The city has dropped the ball."
That 30-year requirement for legacy applicants can be shortened to 20 years— if the business is in danger of displacement. Such is the case for Fog Hill Market, a classic mom-and-pop corner grocery on upper Kearny Street. Hanna Chedyak, Fog Hill owner, is in limbo.
"We've been here for more than 20 years. Last year they raised my rent from $3,600 to $5,000. I can't pay. Okay, they say, negotiate with the new owner. The building's been for sale since last November, but we hear nothing. Offers are in, but the seller hasn't decided," Chedyak said. He's filed his legacy application,with a nomination from Supervisor Peskin, but he hasn't heard from anyone at the Office of Small Business.
George Leeson began Image Conscious, an art publisher, in the basement of his future wife's home in 1980. He's been in SoMa selling fine art posters on Tenth Street for 27 years. He has 14 employees and filed his legacy application and Kim's nomination earlier this year.
"When I heard about Measure J, I was excited. I voted for it, so did many others. Now, I feel the city has disenfranchised me. It's denying my vote. The process for legacy review is near nonexistent," Leeson said. "I've called the Office of Small Business many, many times. They don't call back. Miss your payment of property taxes by one day and you pay a penalty. So, I know the city can move fast when it wants to," he added.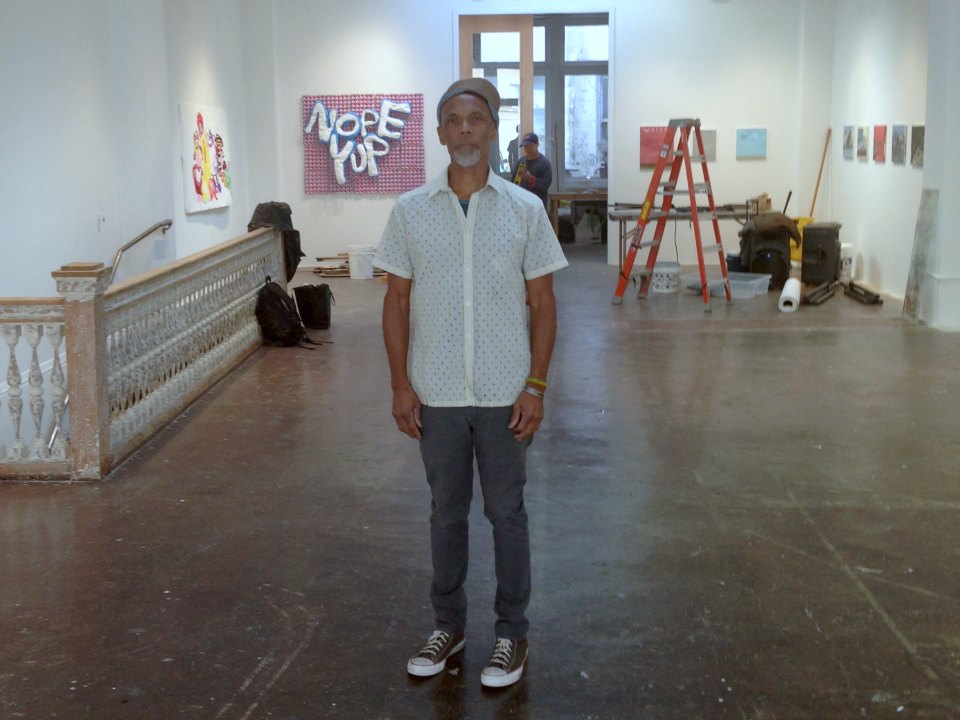 Henry Karnilowicz, head of the South of Market Business Association and president of the San Francisco Council of District Merchants Association, thinks the real potential of the legacy legislation lies in the inducements to landlords to extend leases.
"Look, if you've been in business 30 years or more, you know what you're doing. You probably don't need grants,but longer leases can be helpful. None of the new rules really change commercial rent laws. If you've got a greedy landlord ,someone who thinks he can double or triple your rent, a legacy designation isn't going to stop him," Karnilowicz said. To him, the real problem is the erosion of small services — the loss of street-level retailers when big development takes hold.
"A neighborhood thrives when people can walk easily to buy ice cream, stationery,fruit and produce. When you tear down a corner store and put up medical offices, you're changing the whole tone of a community," he said.
Kim hopes the Small Business Office will accelerate the process so her office can reach out to potential legacy candidates."More businesses should apply for this funding," said Kim aide BarbaraLopez.
The Government Audit and Oversight Committee was again reviewing the legacy problems on July (as this article was going to press). Repeated requests by The Extra to the Office of Small Business for an update on application numbers and status have gone unanswered.