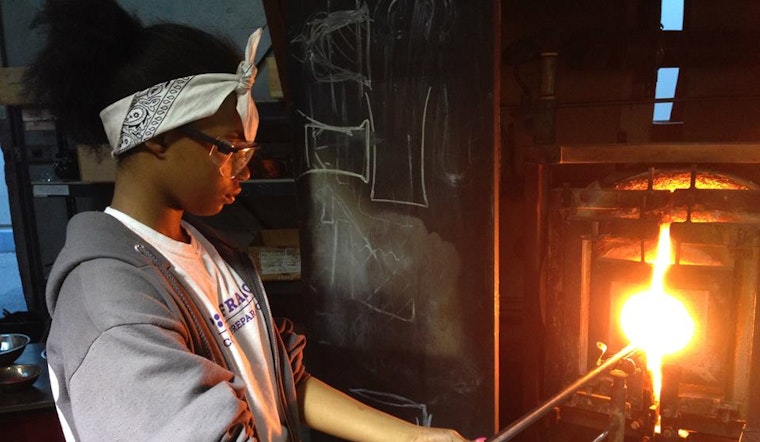 Published on September 13, 2016
The Bayview is one of the few remaining places in San Francisco where you'll still find working artists and the venues that support them. But thanks to its educational center and gallery, Public Glass (1750 Armstrong St.), the city's only all-access glass studio and school, has become a hub for artists and community members alike.
Upon entering Public Glass' 10,000-square-foot warehouse, visitors are immediately met by a variety of museum-quality glass sculptures, vases and other pieces adorning the entrance.
"They're a representation of what's happened here," says executive director Nate Watson. "This is to show people what's possible. It runs the whole diversity of what we can do. We want to break down barriers. It's transformative in so many ways."
Watson is quick to show off "The Light Forest," a new work made from recycled glass that represents trees and raindrops, using lighting to promote the illusion. It was created this summer by the students in "Light a Spark," a program for high-school students that began in 2012. Two of the instructors brought students to the deYoung Museum at the beginning of the summer, and the idea evolved from there.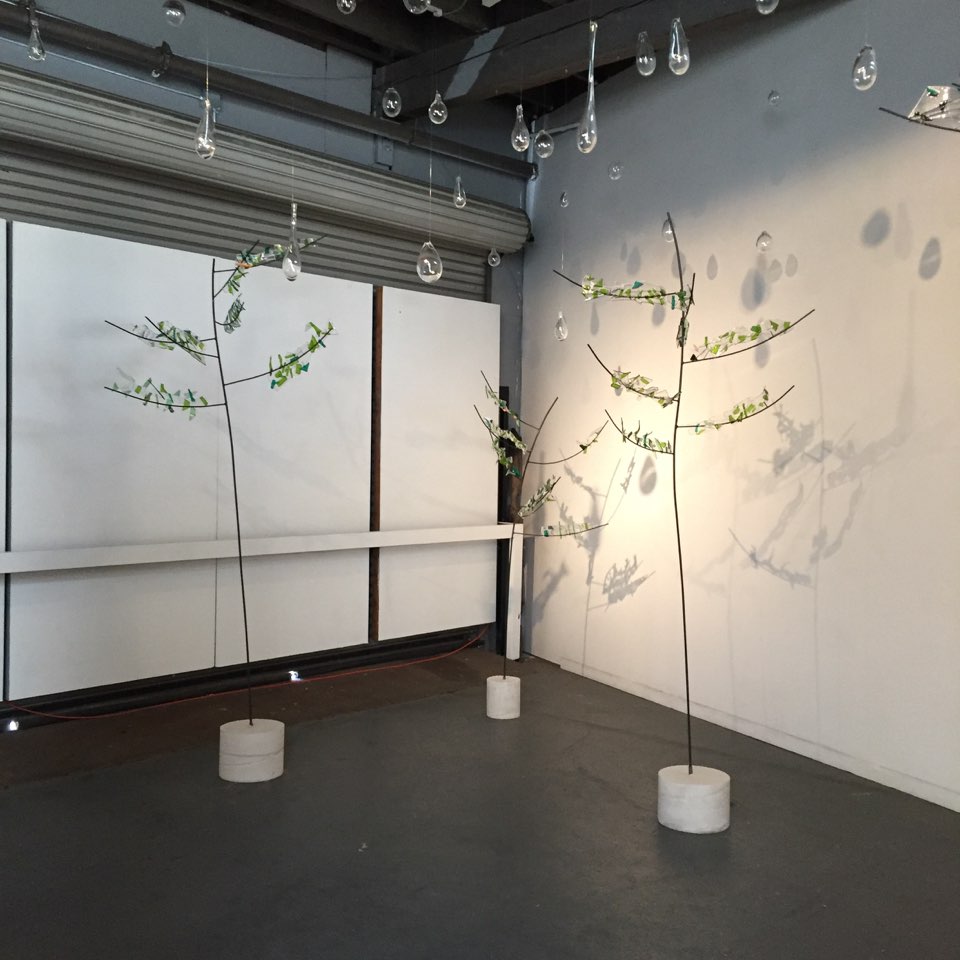 The exhibition premiered last month at "Hot Glass Cold Beer," a regular event at Public Glass. The $35 admission includes a hand blown glass, plenty of craft beer, locally made food, live music and a glass-blowing demo.
"It just blended in with everything else that was going on that night. We had an artist that was internationally known demonstrating, and we had artists who were kids in the neighborhood showing, and people couldn't tell the difference," Watson said with pride.
A Louisville native, Watson has an infectious passion for his work. He discovered his gift for working with glass at Center College in Danville, Kentucky, which he attended on a soccer scholarship. Several years later, he went to Providence, where Dale Chihuly created a kinship of glass artists in and around the Rhode Island School of Design. From 2004-2006, Watson attended graduate school at the California College of the Arts, and from there, he ran the glass arts program at San Francisco State.
At SF State, he said, he learned how to run a nonprofit. With no money to spend, he started a building-wide holiday art sale with the textile and ceramics departments. And what started out as a six-student glass arts class quickly turned into a popular course with a waiting list and money in the bank.
When State cut the program, all but one of Watson's students followed him to Public Glass. Today, he says, 75 percent of them work in the glass industry in some capacity.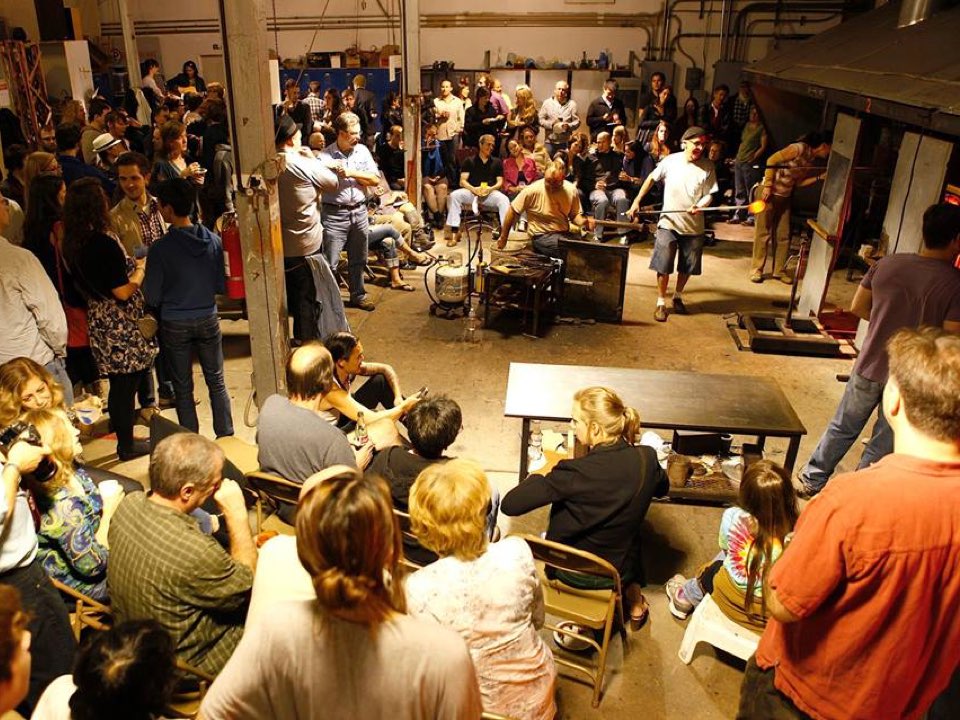 Public Glass also houses studios for half a dozen artists; since it's the only glass-blowing facility in San Francisco that's open to the public, that's precious real estate. Members get hours and shelf space, helping to foster the sense of community; in turn, everyone helps maintain the space.

Public Glass has also become a magnet for team-building exercises. Realizing that most guests come from outside the area, instructors take a few minutes at the beginning of these sessions to acquaint them with the neighborhood.
"They say, 'Hey, do you know where you are? You're at Public Glass, but you're also in the Bayview. We're one of many things here,'" Watson said.
Public Glass is open to visitors from 10am-6pm Tuesday through Friday, and more information on classes, events and studio rentals can be found at publicglass.org.
The public is also invited to two events with the nonprofit this week: tomorrow, Public Glass is joining All Good Pizza to host a neighborhood barbecue—with artists blowing glass on the spot.
And the next "Hot Glass Cold Beer" event, featuring a live glass-making demonstration, nourishment from WTF San Francisco, beer from Harmonic Brewing, and live music, is on Saturday night.