This Saturday, the Recreation & Parks department is hosting a ribbon-cutting ceremony to unveil pedestrian and bicycle pathways on Mansell Street—the main road bisecting John McLaren Park, the city's second largest public park.
The new pathways are part of Rec & Parks' Mansell Streetscape Project, a $7 million transit safety project that aims to make the road safer for bicyclists and pedestrians.
According to San Francisco Public Works, Mansell Street was created in the 1950s as part of a cross-town freeway that never came to fruition. Designed to serve vehicular traffic, the wide lanes and three different speed limits contributed to speeding. Pedestrians visiting the park and walking between neighborhoods were forced to either walk in the street or climb over a guard rail to access an "informal" pedestrian path. Bicyclists shared the road with vehicles traveling 45 miles per hour, and public transit users had to stand on the road while waiting for buses.
Through this improvement project—which Rec & Park is calling a "first for San Francisco—two of the road's four traffic lanes have been converted into separated pedestrian- and bicycle-only paths, spanning much of the park.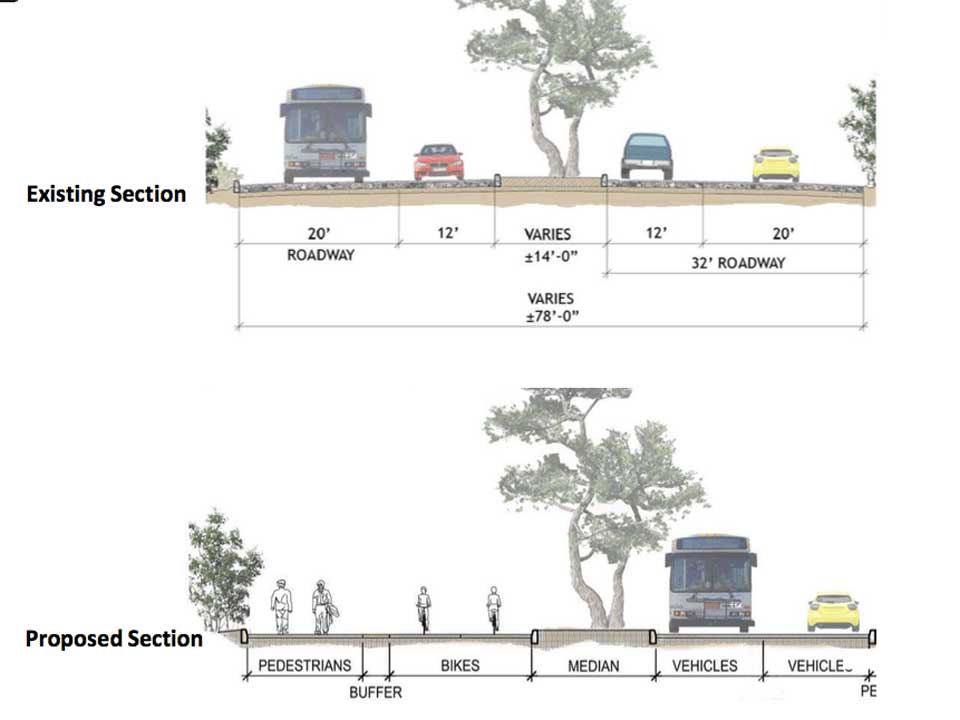 Other safety improvements to be celebrated Saturday: a new sidewalk on Mansell from Brazil Avenue to Shelley Drive West, raised crosswalks with flashing beacons, a bulb-out at the corner of Mansell and Sunnydale Avenue, and fresh lighting and landscaping along the road.
The Mansell Streetscape Project began after the release of the department's 2010 McLaren Park Needs Assessment Report identified pedestrian, transit and bike safety as top priorities for the communities surrounding the park.
The improvement project was a partnership between several city agencies and paid for with funds from vehicle and gas taxes, as well as $537,000 in Rec & Park department funds. Construction began in late 2015.
Saturday's celebration will run from 10am-1pm, with activities for youth and adults.
And at 11am, while they have neighbors' attention, Rec & Park will host a McLaren Park Planning Workshop—the second in a series of meetings giving residents a say in how Rec & Park should spend $10 million from the 2012 Clean and Safe Neighborhood Parks Bond dedicated to McLaren Park.
The results from the first McLaren Park Planning Workshop can be found here.