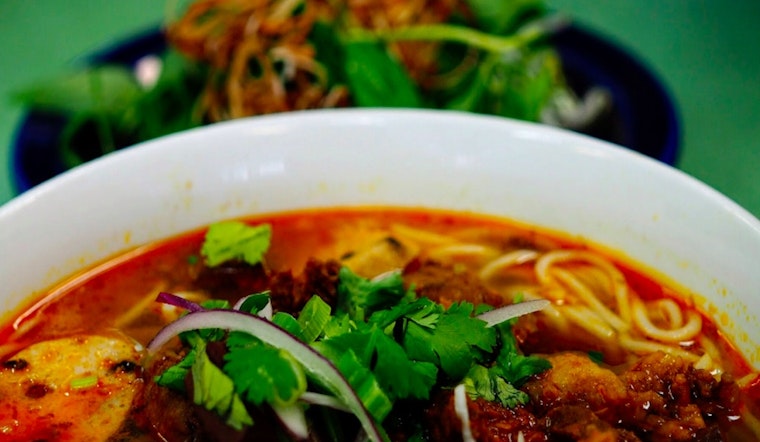 Published on June 15, 2017
Best known for its Vietnamese gumbo-style soup, Mong Thu Cafe at 248 Hyde Street has temporarily closed for renovations, after serving only sandwiches and coffee for several months.
The cafe, which Kim Nguyen has been running for over 20 years, has offered a limited menu for most of this year as it worked to get its permits and paperwork fully approved.
Getting permits and figuring out all the equipment changes that are necessary to bring the cafe up to code was a lengthy process, Nguyen's daughter Linh told us. But she is excited to have the cafe really renovated into a restaurant, to give her mom space to work and not fear another inspection. 
Through kitchen renovations and electrical upgrades, the cafe is remedying a series of issues raised by the San Francisco Department of Health regarding its food preparation area and restaurant layout. 
The renovations will be partially funded by a city grant through the Mayor's Office of Economic and Workforce Development's SF Shines program, which has worked closely with her mother and the family for well over a year, Linh said.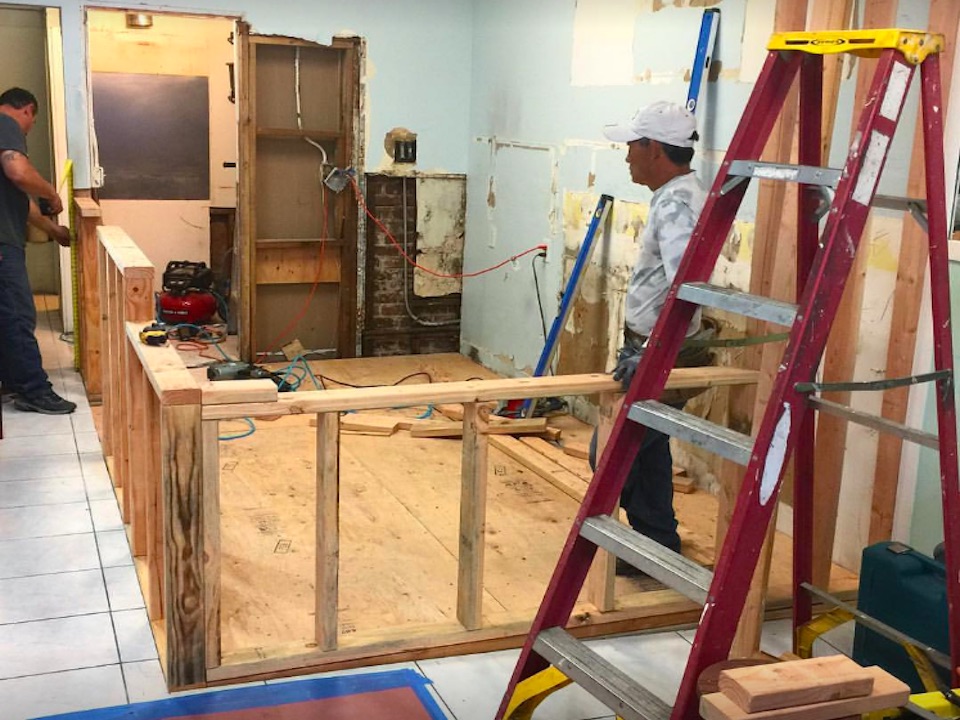 OEWD worked with Nguyen to identify all of the business' needs. Along with the property owner and the business, the office is helping to drive a full overhaul of the food preparation area. 
The delays and permitting hurdles were "frustrating on everyone's part, and I wish things could have moved faster but I couldn't have done it without [OEWD's] help," Linh told us.
Mong Thu is a community anchor, offering low-cost Vietnamese specialty dishes for that population in particular and the neighborhood as a whole, and it is important to help it stay in place, OEWD spokeswoman Gloria Chan said. 
"The customers have been really great, they come to eat but also to check in on Mom," Linh said. "Every little bit helps in keeping the cafe open."
Nguyen had previously worked with OEWD to extend Mong Thu's lease and update the restaurant's facade, Chan told us. The cafe signed a five-year lease at its location in the summer of 2016.
The previous OEWD grant also helped the cafe make alterations to meet Americans with Disabilities Act requirements.
Linh told us that the contractor expects to finish the renovations in about two months, and hopefully, Mong Thu will reopen soon after.
"I won't feel relieved until all the inspections are passed and we are able to really reopen," she said.
To stay updated on the cafe and its progress, check out its Facebook page.