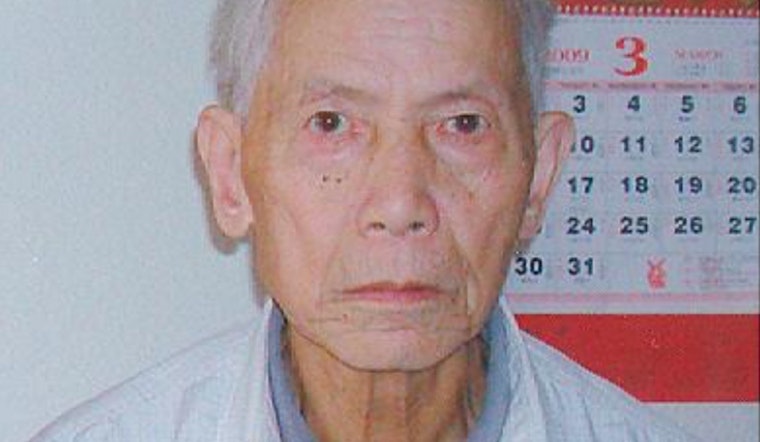 Published on November 07, 2017
Police are asking the public for help identifying six suspects who assaulted Huan Zhou Chen in the Bayview in 2010. Two months after the attack, Chen, 83, died from his injuries, which makes the case a homicide.
This week, police announced a $100,000 reward for information leading to arrests and convictions in the case. 
Chen was attacked at 5:58pm on January 24, 2010 by six juvenile male suspects as he got off the T-Third Street stop at 3rd and Oakdale. He was heading to an assisted living care facility when he was assaulted on the 1600 block of Oakdale.
The suspects hit him on the back of the head and knocked him to the ground. Chen fell down, with his head striking the sidewalk, leaving him bleeding and disoriented, police said.
The suspects fled the scene. Chen was taken to San Francisco General Hospital and discharged.
On March 19, 2010, however, he succumbed to his injuries. The medical examiner ruled his death a homicide because it was a result of the multiple blunt trauma injuries from the attack. 
Anyone with information on the case is encouraged to contact SFPD's Homicide Detail Cold Case Unit at 415-553-1146, Monday to Friday, 9am to 5pm. You can also contact the department's anonymous tip line at 415-575-4444, or text TIP411 with "SFPD" at the start of the message.
Here's why we usually don't include suspect descriptions in crime reports.