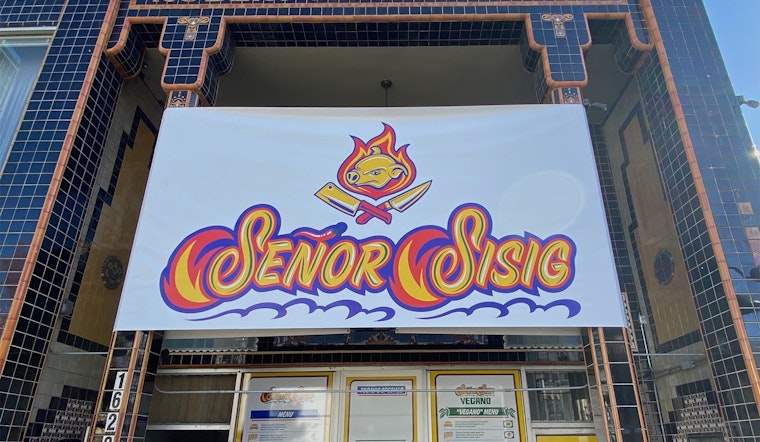 Published on February 17, 2021
Here are some news items you may have missed around the neighborhoods of the Bay Area over the past few days:
North Beach: Father Robert Stein at Saints Peter and Paul Church has died from COVID-19 complications at age 72. He was one of three priests living in the church rectory who contracted COVID earlier this month, causing the church to cease all in-person services — which it was hosting in a limited capacity. Three caregivers of an elderly, retired priest, Father Armand Oliveri — who turns 101 next month — were also infected. The condition of the other two priests has not been publicized, and the church said of Father Stein, "Please pray for the repose of his soul." [SFist]
Visitacion Valley: A shooting and home-invasion robbery in Visitacion Valley on Tuesday afternoon prompted a shelter-in-place order by San Francisco police and a subsequent, extensive search of the neighborhood. Three suspects allegedly invaded and robbed a home on the 700 block of Campbell Avenue around 3 p.m., and one suspect fired a shot as they were fleeing to a getaway vehicle. One suspect has been arrested as of Wednesday, and two others remain at large. [Chronicle]
Mission: Stalwart neighborhood coffeeshop Muddy's Coffee House (1304 Valencia Street at 24th) has closed its doors after 27 years. As Mission Local reports, the owners posted a sign encouraging people to support local businesses, and saying, "These trying times have changed everything." They also encouraged Mission denizens to visit their other long-lived business, Muddy Waters Coffee House at 521 Valencia, which remains open. [Mission Local]
Marina: Jaranita (3340 Steiner Street), the new charcoal-grill-focused Peruvian spot from the team behind La Mer Cebicheria that opened late last month, has opened its parklet for outdoor dining. The parklet — equipped with a roof — seats 24, and has tables for 2 or 4 people, and reservations are available here for lunch (11:30 a.m. to 2:30 p.m.) or dinner (5 p.m. to 8:30 p.m.), seven days a week. [Hoodline]
Japantown: 20-year-old Japantown restaurant Takara has closed its doors permanently, weeks after Eater reported that its 91-year-old owner had failed to negotiate a rent reduction from the landlord of the Japan Center mall. That landlord, Beverly Hills-based developer 3D Investments, has reportedly been squeezing many of the struggling tenants in the mall, despite the pandemic shutting many of their businesses.
Oakland/Piedmont: Bamboo, a new restaurant specializing in "Asian tapas, dumplings and wok specialties," has opened in the former China Garlic Restaurant (3766 Piedmont Avenue). The owners of China Garlic decided to retire after 20 years in business. [Berkeleyside]
Uptown Oakland: Senor Sisig has opened its Oakland location in the former Spice Monkey space at 1628 Webster Street (at 17th), after six months of parking one of its trucks outside. Like the Mission District flagship, the Senor Sisig Oakland features both the classic Filipino fusion/burrito menu, and the Senor Sisig Vegano menu. This location has a takeout-only window for now.
East San Jose: California Ripped Fitness, the gym that racked up over a million dollars in fines for its defiance of public-health orders that prohibited indoor gyms (it was just $550,000 two weeks ago), has finally relented and temporarily closed its doors. Santa Clara County could be just weeks away from allowing gyms to reopen again under state rules — "Red" tier status looks to be around the corner for most of the Bay Area — but California Ripped Fitness has to stay closed now while it resolves its enormous outstanding fines with the county. The gym, as you may recall, amateurly cited a few constitutional amendments for its right to remain open during the pandemic. [NBC Bay Area]