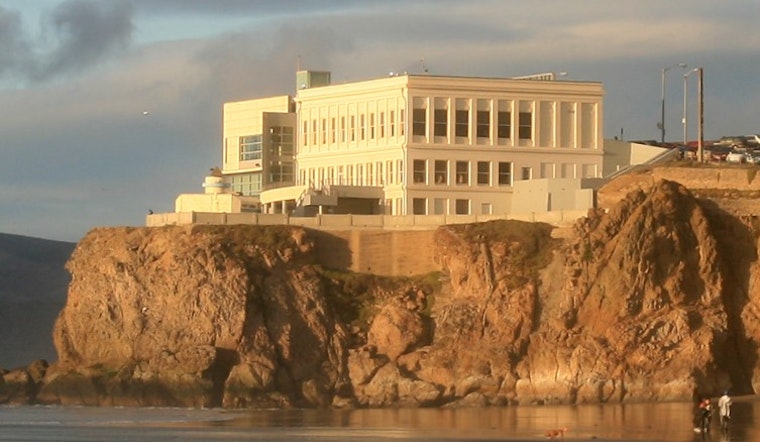 Published on August 17, 2021
The 157-year-old Cliff House restaurant has seemingly been in the news more since it closed in December than it ever was while it was open and operating. Between getting vandalized, burglarized, having its memorabilia auctioned off, and the announcement of a new museum featuring much of that auctioned-off memorabilia, it's been a curiously newsworthy eight months for a totally closed and empty building.
But plenty has been happening behind the scenes with the National Park Service that owns the property. We learned in February that the park service was indeed looking for a new restaurant tenant, after sounding pessimistic about the restaurant industry's future last year. And today we learn that they've established a timeline to open a new restaurant there in 2022, though they are still evaluating potential candidates.
The National Park Service being a federal government agency, they have an elaborate and byzantine process for making this decision. They apparently have just completed their request for qualifications (RFQs), which essentially forms the candidate pool. They now move on to the request for proposal (RFP) phase, which may take nearly a year, and will result in a 20-year lease for the winning bidder.
Who might move in? SFist has some informed intelligence on who might take over the Cliff House.
"Among those who attended an informational site tour with the Park Service in late 2019 were Michael Mina's restaurant group, The Mina Group; Adriano Paganini's Back of the House restaurant group, which runs Beretta, Delarosa, Starbelly, Lolinda, Wildseed, and the Super Duper chain, among other restaurants; the owners of Peruvian restaurant La Costanera, which recently reopened in new digs in Half Moon Bay; the owners of Sausalito's Barrel House Tavern, The Grotto at Fisherman's Wharf, and Tommy's Joynt; and the owners of local Sunset District spots Andytown Coffee Roasters and Devil's Teeth Baking Co.," the site says. "Also in attendance was Lazy Bear owner David Barzelay and his Anagram Restaurant Group, and large catering/hospitality companies McCall's and Aramark."
The adjacent Louis' Restaurant, which closed last July and is also owned by the National Park Service, has initiated a similar process to find a replacement restaurant tenant. That process is several months, if not further behind the Cliff House request for qualified applicants.
The National Park Service hopes to announce the new Cliff House location's tenant by mid-year 2022, and have a new tenant under lease and operating possibly by the end of 2022.