After more than four years in the making, the boutique 12-room lodge The Hotel Castro (4230 18th St.) is set to open just in time for New Year's Eve.
Hotel Castro will officially open its doors to guests on December 29. Reservations are currently available on the hotel's website.
The announcement of Hotel Castro's opening comes two weeks after neighboring Italian restaurant Vico Cavone celebrated its grand opening.
Hoodline first reported on property owner Gannon Tidwell's proposed hotel in 2017, on the site most recently home to Bite Me Sandwiches (and previously home to Bar Vero and La Taza). Hotel Castro was then approved by the Planning Commission and the building was demolished in 2019.
Hotel Castro opens December 29 at 4230 18th St. | Photo: Steven Bracco/Hoodline
The new four-story building was designed by local firm Cass Calder Smith Architecture with a rooftop deck and an 1,800-square-foot restaurant on the ground floor, but no formal lobby. The interior will be designed by Jon de la Cruz (de la Cruz Interior Design), who also designed Divisadero restaurants Che Fico and Che Fico Alimentari.
"The Hotel Castro delivers a new level of high style hospitality to San Francisco's iconic Castro neighborhood," Hotel Castro's website explains.
Room options include Double Twin XL, Deluxe King, and Junior Queen and Kings Suites and range in size from 180 to 220 square feet. Each room is inspired by LGBTQ+ heroes and comes with a private outdoor terrace facing 18th St. Guests are required to book a minimum two-night stay.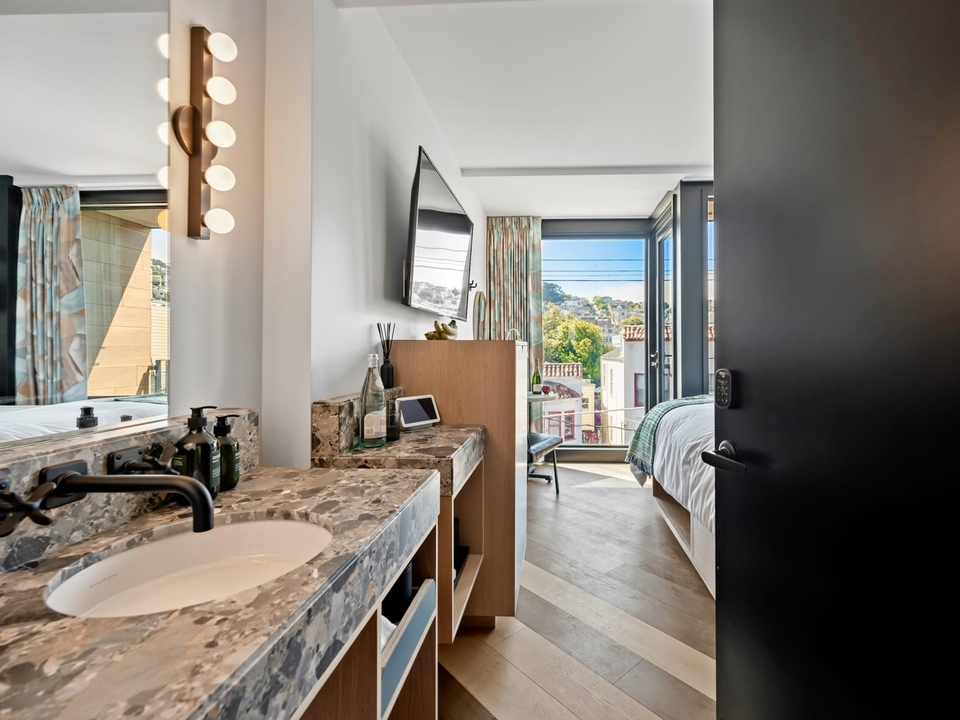 Inside one of Hotel Castro's rooms. | Photo: Hotel Castro
Looking at reservations for New Year's Eve, room rates range from $481/night (Double Twin XL) to $529/night (King Suite).
Hotel Castro has partnered with San Francisco-based Kasa Living to manage its property.
"We look forward to using all the tools at Kasa's disposal—our technology, our experience, our local roots—to offer guests unique moments at this beautiful property," said Mike Millas, senior director of strategic finance at Kasa.
As Hoodline previously reported, though the hotel has no real lobby, it will feature a bar called Lobby Bar operated by gay sports bar Hi Tops co-owner Jesse Woodward and his business partner Blake Seely.
Lobby Bar will not open with the hotel this month, but it will open sometime in early 2022.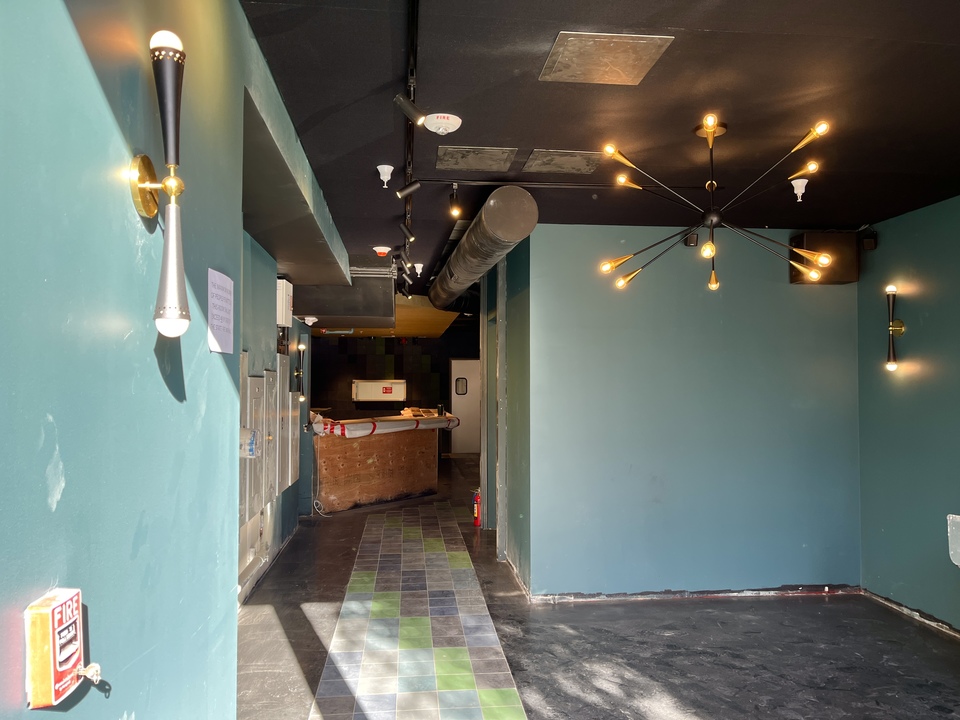 Construction work continues at Lobby Bar opening in early 2022. | Photo: Steven Bracco/Hoodline
Once opened, Lobby Bar will offer hotel guests and visitors a selection of craft cocktails, wines, and small bites. As Woodward explained last year, Lobby Bar is "a neighborhood cocktail lounge with shareable, local fresh food." Woodward says it will be "small and intimate," with about 40 seats and a couple of sidewalk tables.
A rooftop terrace, The Nest, is available to guests from 8 a.m. until 10 p.m. daily.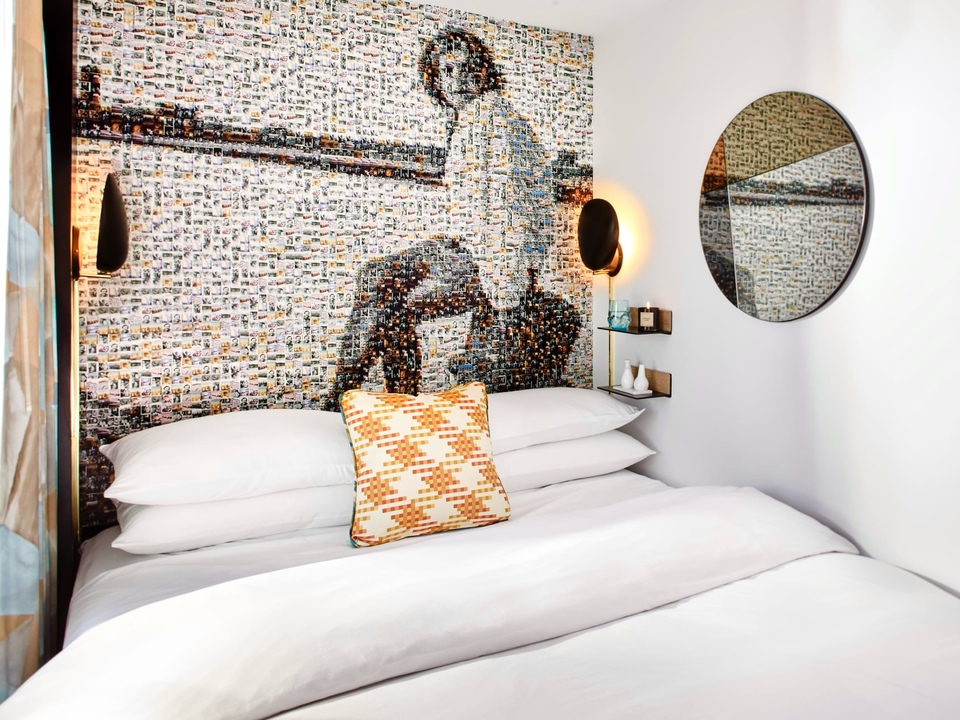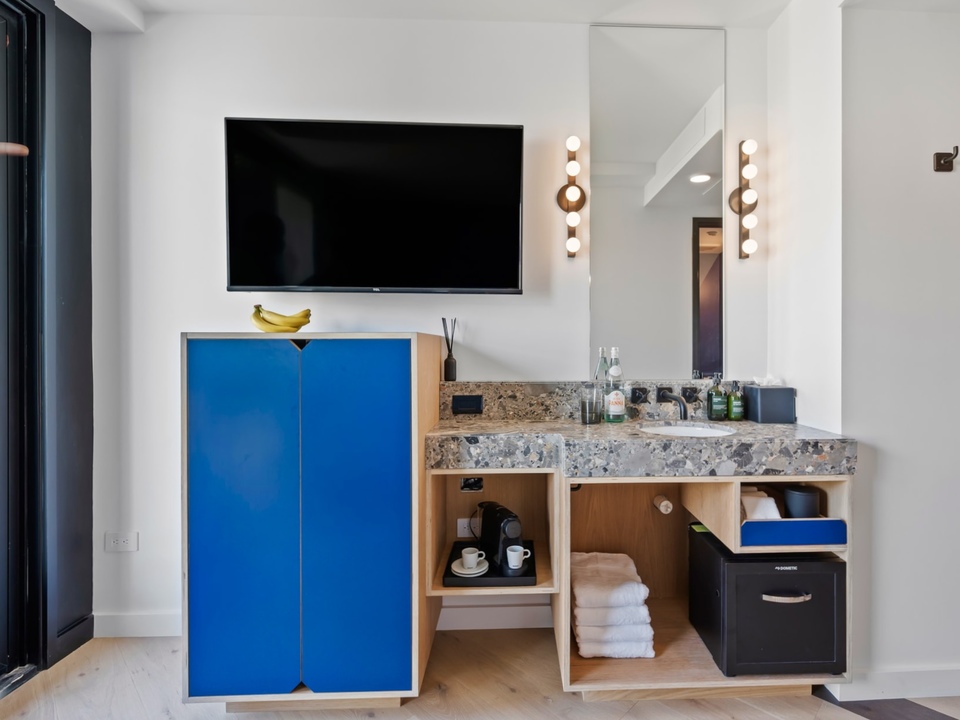 Hotel Castro room accommodations. | Photo: Hotel Castro
On-site full-time staff will not be available to guests. Instead, Hotel Castro will be offering digital services for amenities like contactless check-in and concierge services. Hotel guests can also reach out to staff with any concerns via text message.
The hotel lacks off-street parking and loading zones, but most guests are expected to travel via public transportation, taxis, or ride-hailing services.