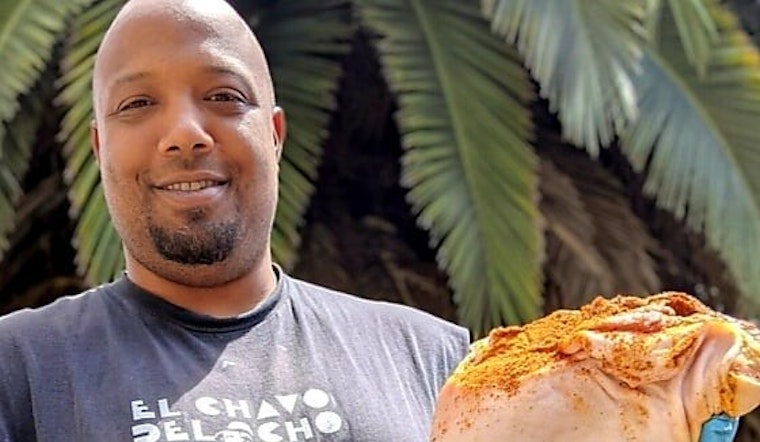 Published on June 15, 2022
You might not know that the food entrepreneur incubator La Cocina is based in the Mission District, since lately you're more likely to have encountered their up-and-coming culinary stars' delicious eats at their Tenderloin Municipal Marketplace food hall, South of Market food truck rallies, or El Mercado at the Westfield Centre. But now the women-, immigrant-, and people of color-owned culinary businesses of La Cocina are bringing their acts to the Ferry Building too, every third Friday all summer with a new La Cocina marketplace called Ferry Fridays.
View this post on Instagram
"Each third Friday, visitors can expect La Cocina businesses, live music, mural paintings and promos/specials from some of the ferry building businesses facing the area + drink specials!," La Cocina says in a release. According to that announcement, this Friday, June 17 "will feature La Cocina businesses Mi Morena SF and East Oakland Smoke/Mexi Q."
View this post on Instagram
There's also live music and art in the mix at each Ferry Fridays, with this week's installment featuring hip-hop/funk/electronica artists the Gemstone Band. Oakland-based muralists Rock Paper Scissors Collective will be doing a live mural painting.
Ferry Fridays will continue through September, every third Friday from 3 p.m. 6 p.m. The July 15 event will feature Noodle Girl and Bocadito Colombian Snackeria, August 19 has El Huarache Loco Restaurant and Estrellita's Snacks, and the September 16 event welcomes the Jamaican dishes of Peaches Patties and the Oaxacan fare of Origen.