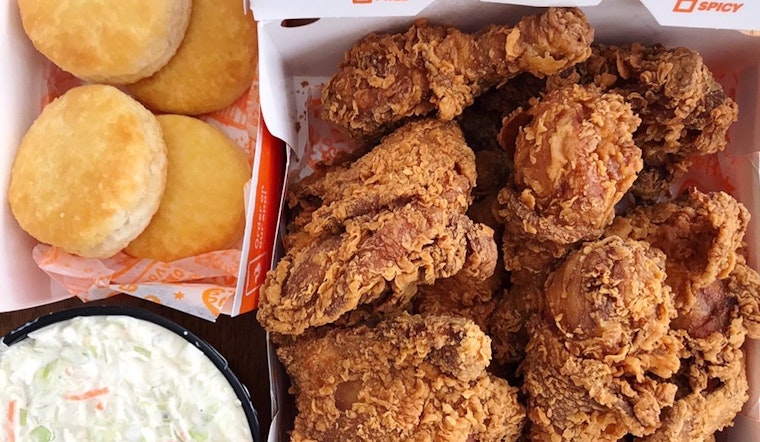 Published on June 27, 2022
San Francisco's Westfield Centre shopping mall is often described as "upscale," and it certainly is up on the atrium dome level. But its new incoming tenant on the basement floor food court level, while wildly popular, has never been accused of being "upscale." SFGate reports that a Popeyes is coming to the Westfield Centre, and is slated to open "by the end of the year."
"Popular fried chicken chain Popeyes is opening a new San Francisco location inside the Westfield San Francisco Centre," according to SFGate. "The restaurant will replace a former Chipotle, according to San Francisco Planning records, and confirmed to SFGATE."
If this Popeyes is replacing Chipotle, that means it's in the basement-level food court. As photos on Yelp show, that would be the slot between Sarku Japan and Ajisen Ramen.
This will be the fourth Popeyes in San Francisco. There's one in the Excelsior at Geneva and Missions Streets, another in the Fillmore District in the Safeway shopping plaza, and of course, the 599 Divisadero location that was once visited by Big Boi from Outkast.
That Divisadero and Hayes Street location faces an uncertain future, as its building was reportedly on the market for $2.5 million as recently as late March, but its real estate broker Marcus & Millichap no longer lists it as available, and third-party sites indicate that property is not currently for sale.