After 13 years in the Castro, Trudy's Tattoo Parlor (2275 Market St.) quietly shuttered this month.
Owner Gauge Strongarm tells Hoodline that pandemic-related issues forced the tattoo parlor's closure.
"Sadly, I was forced to close because of the pandemic," said Strongarm. Strongarm declined to comment further about the closure.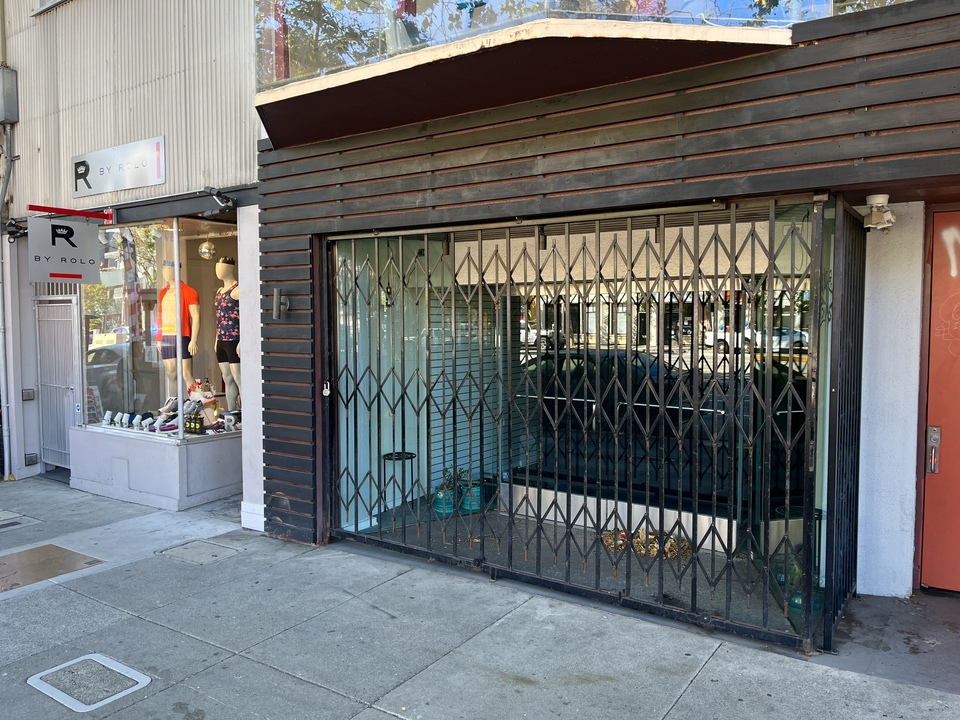 Trudy's Tattoo Parlor at 2275 Market St. is now closed. | Photo: Steven Bracco/Hoodline
On a recent visit by a Hoodline reporter, all the furniture and tattoo equipment had been removed from the storefront.
In 2019, Strongarm moved from a smaller location at 22775 Market, now occupied by Ohm Thai Massage, into the larger space once occupied by Books Inc.
Originally opening in 2009 as Bulldog Tattoo, Strongarm decided to change the name to Trudy's Tattoo Parlor.
At the time Strongarm said he decided to change the name because "Bulldog sounds super-aggressive."
"I felt like the name was a turnoff," added Strongarm, eliciting negative stereotypes about tattoo shops like heavy metal music and big burly bikers. The business was named for a bulldog — Strongarm's pet, Trudy — but it aimed to be more inviting and welcoming to everybody.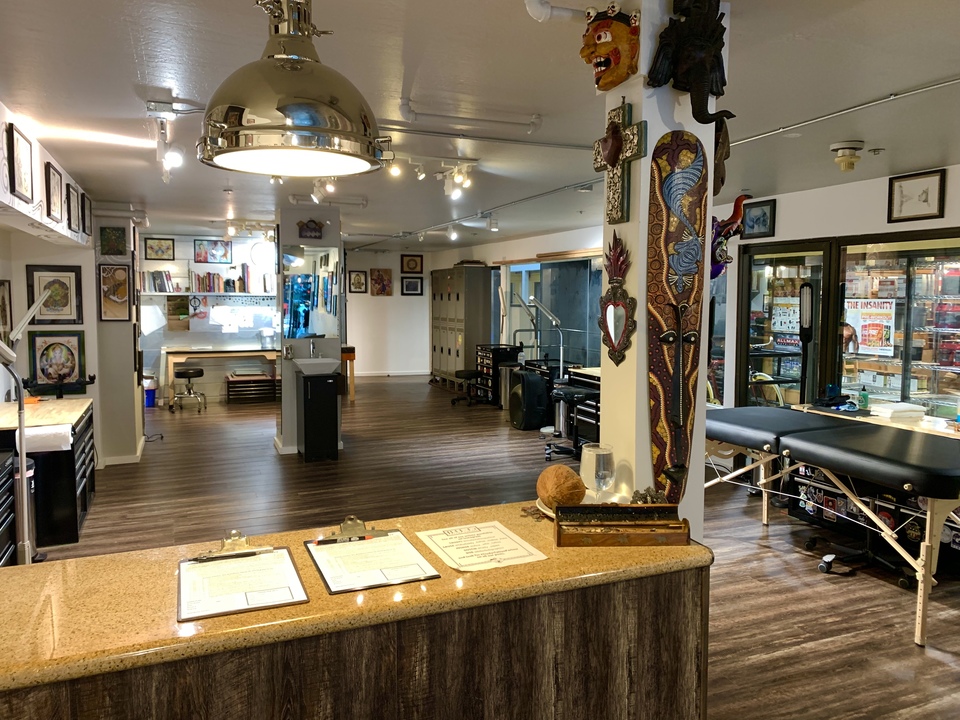 Inside Trudy's Tattoo Parlor before its closure (2019). | Photo: Steven Bracco/Hoodline
Strongarm tells Hoodline that he is now working at Mission District's Black and Blue Tattoo (381 Guerrero at 16th).
Trudy's Tattoo Parlor's closure adds another storefront vacancy to the 2200 block of Market St.
Ground floor retail vacancies continue to plague the Castro, and the 2200 block of Market Street alone has 4 vacancies; spaces formerly occupied by Latin restaurant The Castro Republic (2295 Market), Harvest Ranch Market (2285 Market), vitamin and supplement store Active Nutrition (2275 Market), and Wells Fargo Home Mortgage (2258 Market)
Two storefront vacancies along the block are set to be filled. Last month it was announced that Café Flore will be reopening by year's end and European Wax Center is slotted to open at 2241 Market, formerly Fidelity National Title.
At this time a new business has not been announced to take over Trudy's Tattoo Parlor's space.