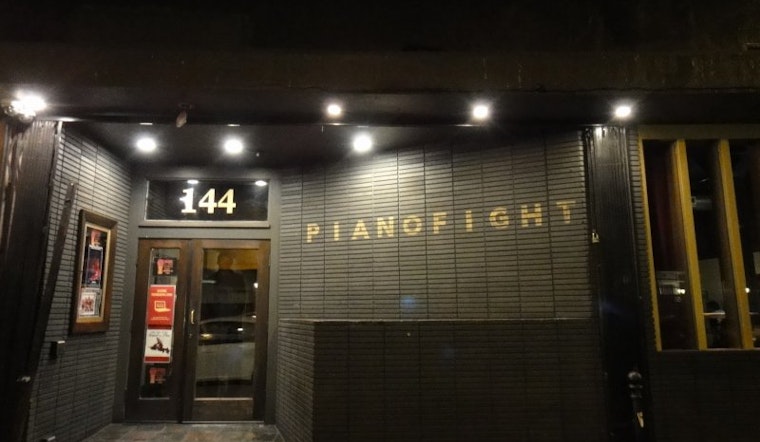 Published on January 24, 2023
The former Original Joe's at 144 Taylor Street became the music and theater venue PianoFight in 2014, which expanded with a second Oakland venue in 2020. But the pandemic was still clearly a problem for the PianoFight, as they were forced to launch a virtual venue a couple months later, and now SFist reports that both PianoFight venues are closing permanently.
"Of course it's sad to close," PianoFight executive director Dan Williams said in a release., "But we're so grateful, and so proud of what we've been able to do."
"We said yes to everything because we could, we wanted to, and it was more fun than saying no." Williams added, estimating that more than 10,000 artists have performed at the venues.
Both PianoFight venues' final performances will be on Saturday, March 18, 2023
But there are still nearly two more months of PianoFight shows scheduled, including SF SketchFest shows, and additional performances by the SF Neo Futurists and Leela Improv. You can see the full remaining PianoFight calendar online.