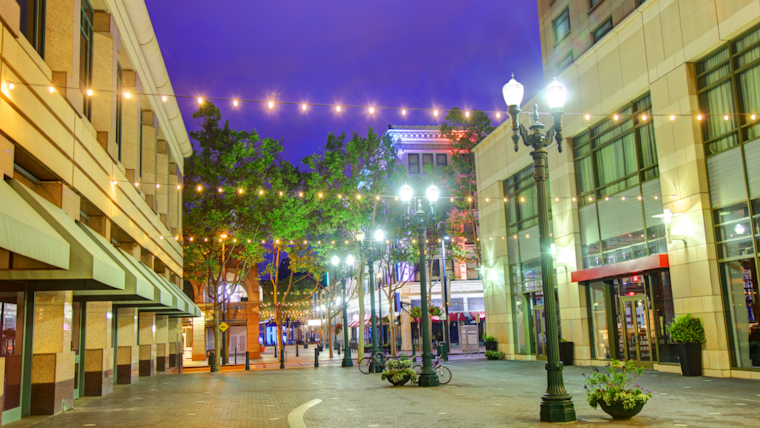 Published on April 19, 2023
Focusing on a cohesive plan to bolster an entertainment district in San Jose could be the key to creating a more vibrant downtown area that has been battered by the pandemic and is still struggling to recover. One local developer believes that having a specialized group dedicated to this mission could make San Jose one of the top entertainment destinations on the West Coast. "To achieve this goal is relatively straightforward. What is required is a centralized organization that has the vision and expertise to attract and accommodate extraordinary talent," Gary Dillabough told the Mercury News.
Dillabough is the co-founder and CEO of the real estate and investment firm Urban Community and is behind numerous development projects focused on strengthening San Jose's downtown core. He says that big-name entertainers are consistently passing up San Jose and choosing venues in other cities in the Bay Area. "We should be able to outperform venues like the Mountain Winery (in Saratoga), Mountain View's Shoreline Amphitheatre, San Francisco, Coachella, and Bottlerock," he says. Dillabough believes that creating a group like Team San Jose, which manages the convention center and other venues, could help attract talent and fill venues by promoting the downtown area as a vibrant entertainment district.
The fact that San Jose has the 10th largest population in the U.S., has great weather, and is home to some of the world's most influential companies is part of the reason it is already a prime destination for sports, festivals, concerts, and shows. However, San Jose doesn't necessarily have an entertainment-minded reputation. "Groups like the San Jose Sports Authority, as well as SAP Center and the San Jose Sharks, have been building a strong foundation upon which to build the entertainment district. We have one of the top-performing improvs in the country and one of the more cutting-edge and innovative operas. San Jose Jazz Festival is an extremely well-done event," Dillabough told the Mercury News.
San Jose Mayor Matt Mahan seemingly agrees that more needs to be done in regards to creating a more entertainment-centric city, telling the Mercury News, "People need a predictable environment. Any time a resident or a visitor is in our downtown, there should be at least one really interesting thing to go do that day — 365 days a year of programming." So far, there are no concrete plans to establish a city-sanctioned group that focuses on an entertainment district or the promotion of it, but with the mayor seemingly in agreement, the possibility certainly appears to be realistic, especially as the downtown area struggles to fully emerge from the pandemic.