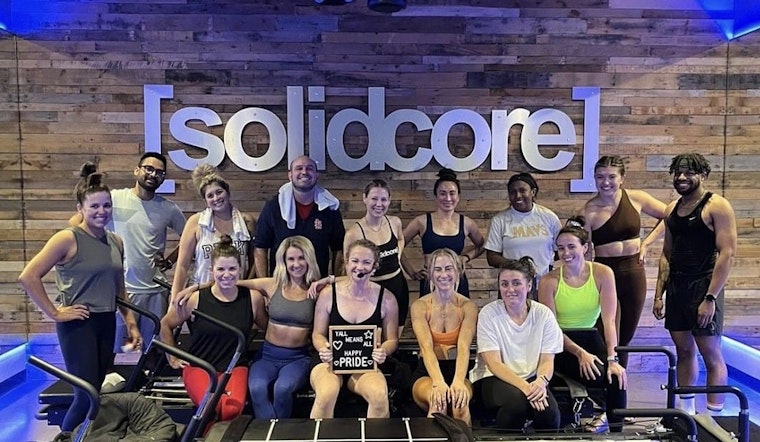 Published on July 19, 2023
The Castro's fitness fad continues to flex its muscle.
Boutique pilates-inspired fitness studio [solidcore] has proposed opening a location at 2175 Market St. (at 15th St.). The triangular-shaped space has sat unfilled since the six-story mixed-use apartment building opened in 2015.
The Washington D.C.-based company was founded in 2013 by Anne Mahlum. [solidcore] currently has 109 locations nationwide.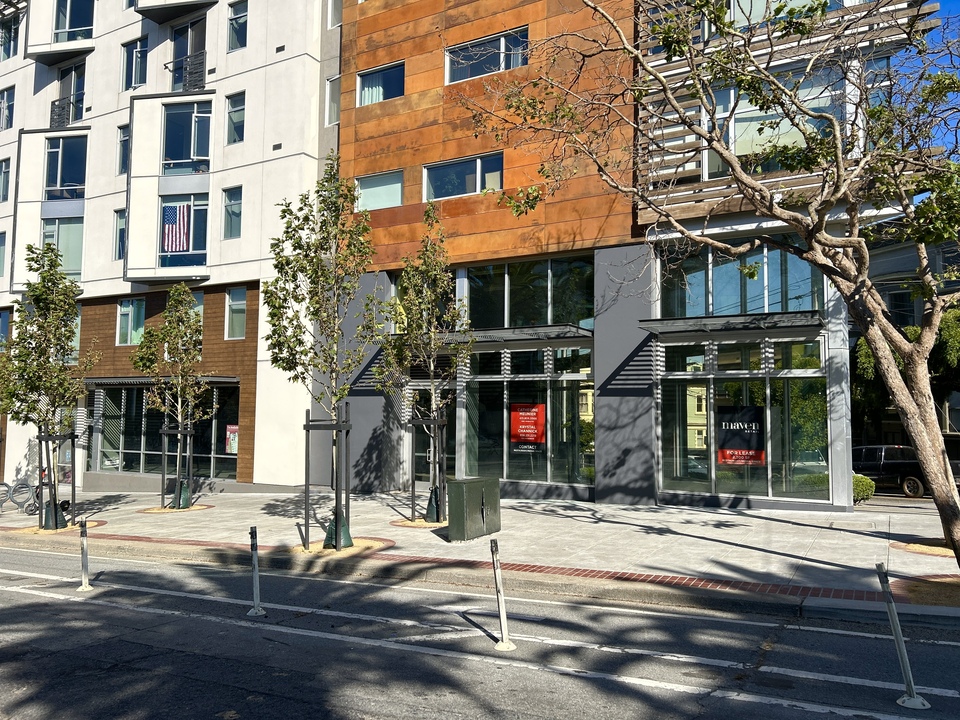 [solidcore] has proposed opening at 2175 Market St. | Photo: Steven Bracco/Hoodline
According to its website, [solidcore] offers fitness enthusiasts a "50-minute full-body, high-intensity, low impact, resistance training workout using slow and purposeful movements targeting the core, lower & upper body."
Earlier this year Mahlum sold her share in the company to New York-based private equity firm Kohlberg & Company for an undisclosed amount. San Francisco-based private equity firm VMG Partners is also a minority shareholder.
[solidcore] announced an aggressive expansion plan with plans to open 50 studios this year and 250 studios globally in the next three to five years. [solidcore]'s Castro location would be its first in San Francisco and the Bay Area. Solidcore currently has six locations in Los Angeles.
"[solidcore] was drawn to Castro due to its diverse and active population as well as its rich LGBTQIA community history and culture," said [solidcore]'s VP of studio development Heidi Blesy. "In learning from the success of our Southern California studios, opening a studio in Northern California – specifically in iconic neighborhoods of San Francisco – was a must."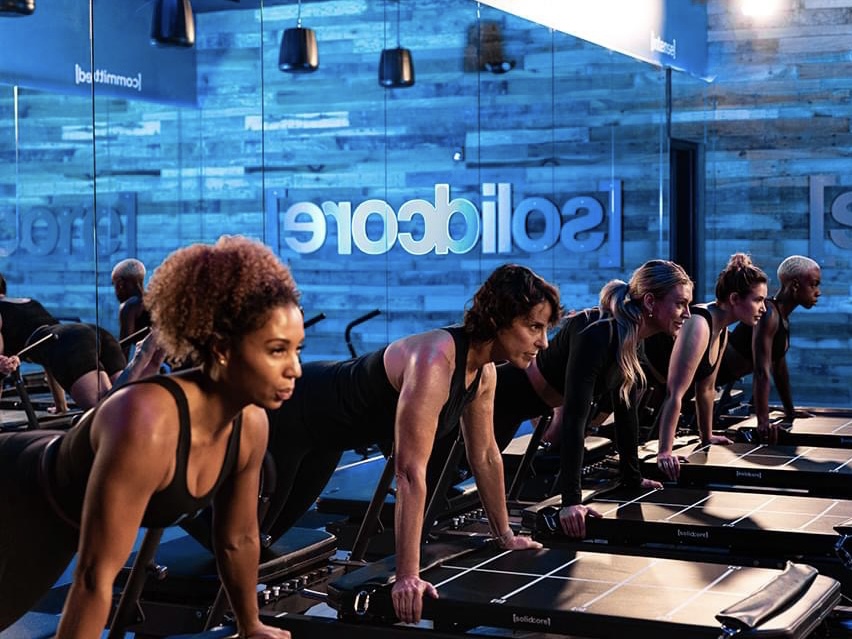 Photo courtesy of [solidcore]
Blesy tells Hoodline that [solidcore] plans to open its Castro studio in Fall 2024.
Under the city's formula retail rules, businesses with 11 or more locations worldwide must obtain a conditional use permit before opening anywhere in the Castro or Upper Market. A pre-application meeting is set for July 25 at 6 p.m. at 2175 Market St.
[solidcore] will join a handful of fitness studios and gyms in the area including Live Fit Gym, Flagship CrossFit, Corepower Yoga, Barry's Bootcamp, MX3 Fitness, Fitness SF, CoreMVMT, Alex Fitness, and SoulCycle.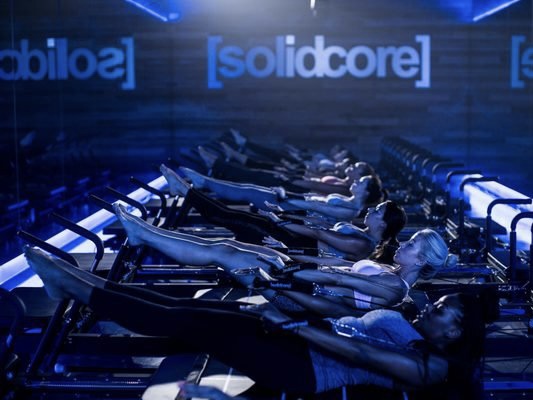 Photo courtesy of [solidcore]
"[solidcore] brings together an immersive environment, a well-trained and inspirational coach, programming rooted in science, and an incredible community that pushes and challenges one another to create the magic that is [solidcore]," said Blesy. "We believe in being the best at what we do and staying true to that - not chasing the next fad or trying to be all things to all people."
"We will continue to lean into our core as we grow so that our clients know that when they walk through our doors that they will get an amazing workout that only [solidcore] can deliver," added Blesy.
The workout costs $40 per class and [solidcore] offers a variety of memberships and class packages.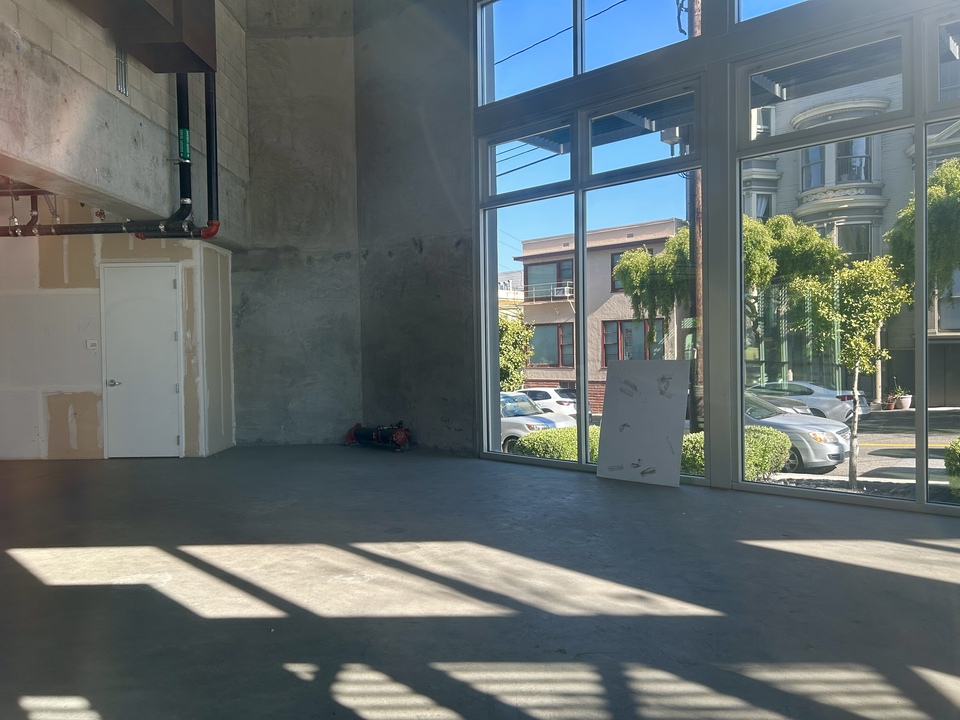 Inside the vacant storefront at 2175 Market St. | Photo: Steven Bracco/Hoodline
Hoodline readers will recall that Mexican-based coffee and bakery chain La Borra del Café had proposed taking over this same location last year but never moved forward with the permitting and approval process.
Two other storefronts in the building are currently occupied by One Medical and Tin Pharmacy which both took over portions of the space previously occupied by food hall The Myriad.
Maven Real Estate agent Catherine Meunier tells Hoodline that La Borra "failed to perform."
"We are very excited to have [solidcore] and help activate that block," added Meunier. "Maven is very supportive of the use and are excited to bring them to the Castro."