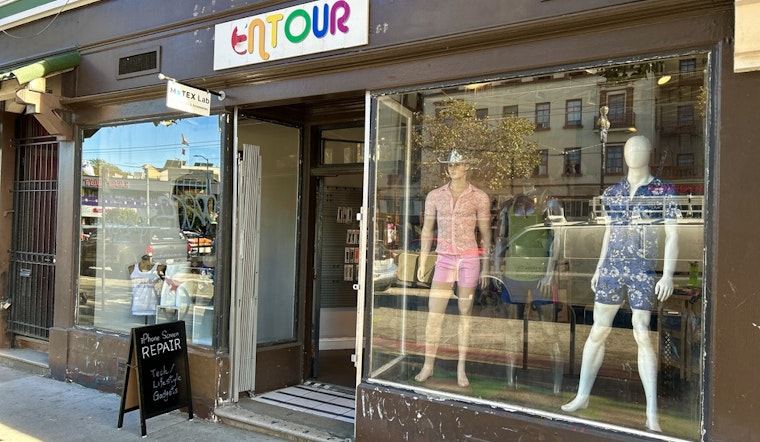 Published on November 08, 2023
Castro men's clothing store Entour has moved into a new larger space across the street from its longtime home.
Entour opened two weeks ago at 2319 Market Street, in the space previously occupied by home decor shop Kenneth Wingard. Kenneth Wingard closed in April 2022 after 16 years in the Castro.
Opened in 2006, Entour is currently owned by Jeffrey Wang. After 17 years at 3600 16th Street, in the space below Castro bar and restaurant Lookout, Wang said it was the right time to move.
"My lease was up at the old location under Lookout bar," explained Wang. "Plus, Lookout wanted to expand and take that space, therefore we need to find a new location."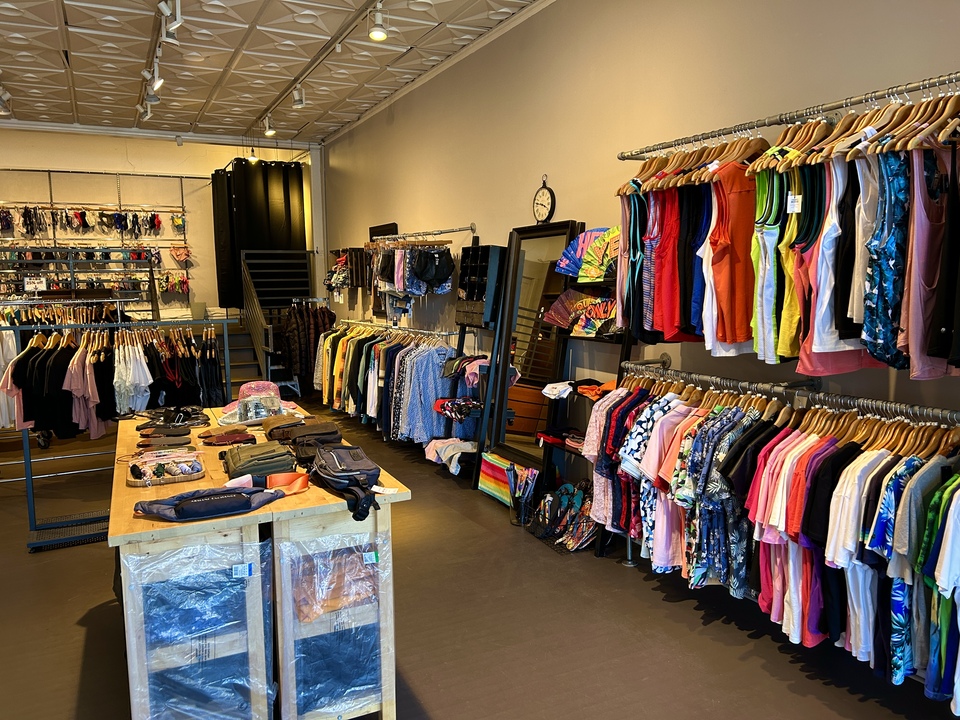 Inside Entour at 2319 Market St. | Photo: Steven Bracco/Hoodline
Wangs says it was important to remain in the Castro "to continue providing products and services to my LGBTQ community and customers from local and all over the world."
Wang says Entour has remained successful by "listening to the customers to understand what they are looking for so I can continue to provide fashionable, stylish, and good quality outfits and accessories to meet what they need."
Entour will continue to offer a variety of t-shirts, tank tops, swimwear, underwear, and accessories. Wang has also partnered with mobile phone repair and accessory company Motex Lab to help fill up some of the larger space.
Motex Lab currently has three San Francisco locations - Union Square (2 Geary Blvd), Marina (2200 Chestnut St.), and Castro.
Wang tells Hoodline he wanted to "provide broader services and merchandise to our existing and new customers."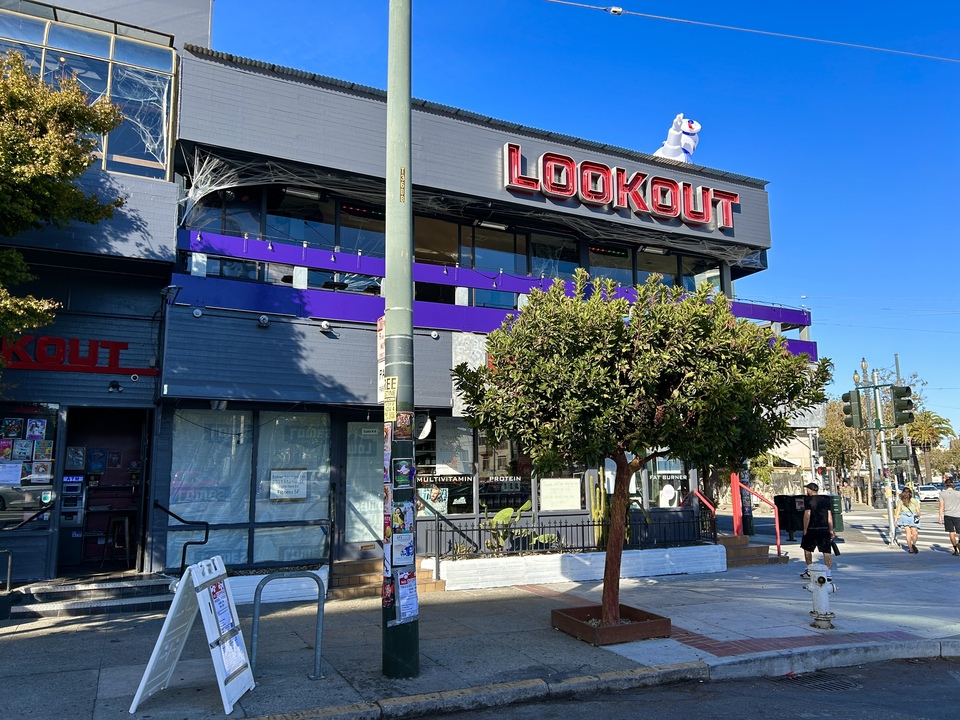 Entour's previous location below the Lookout at 3600 16th St. | Photo: Steven Bracco/Hoodline
Entour's opening fills one of many storefront vacancies along the 2300 block of Market Street between Castro and Noe streets.
In September, Mexican restaurant Zona Rosa opened in the former Tacorgasmico space.
Earlier this summer, Hoodline broke the news that Amazon-owned One Medical would be taking over the space formerly occupied by Coldwell Banker at 2355 Market Street, and the have since moved in and opened their doors.
The block currently has four vacancies: the spaces formerly occupied by Wells Fargo (2308 Market), Worn Out West (2354 Market), Bisou (2367 Market), and Pottery Barn (2390 Market) all remain vacant.