Here's a brief roundup of recent changes to Castro area businesses. In this edition: a designer consignment shop temporarily moves, a nightclub announces its reopening, and a sandwich shop closes.
Temporarily Moving:
Sui Generis (2231 Market St.)
Designer consignment shop Sui Generis has temporarily relocated to 2215 Market St. as its current location undergoes work to comply with San Francisco Department of Building Inspection's (SFDBI) Mandatory Soft Story Retrofit Program.
After transferring all its merchandise, Sui Generis will reopen Friday in its temporary location.

Sui Generis will be temporarily relocating to 2215 Market St. | Photo: Steven Bracco/Hoodline
Hoodline readers will recall that hair salon Arzo Hair temporarily relocated to the former Fashion Exchange location at 2215 Market St. earlier this spring.
Sui Generis owner Miguel Gabriel tells Hoodline that the construction is anticipated to take 60 days.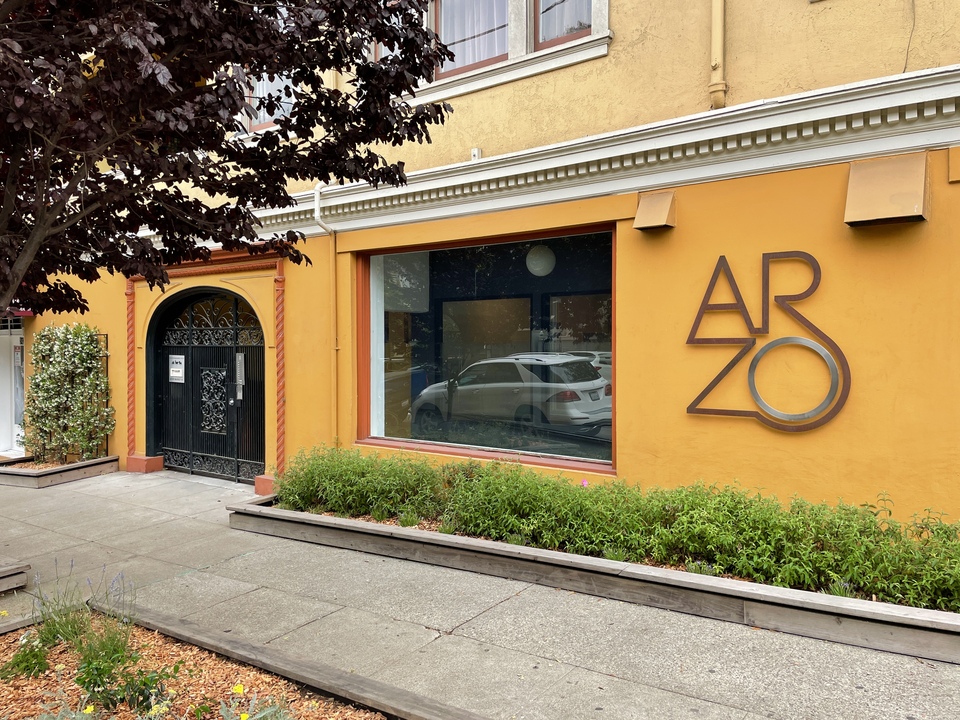 Arzo Hair has returned to 228 Sanchez St. | Photo: Steven Bracco/Hoodline
During that time, Gabriel says the store will get a fresh coat of paint, refreshed hardwood floors, and some electrical work will be completed.
Arzo Nazamy, owner of Arzo Hair, told Hoodline over the weekend that the salon moved back into its permanent location around the corner at 228 Sanchez St.
Reopening:
The Café (2369 Market St.)
After being closed throughout the pandemic, Castro nightclub The Café has announced it will be reopening, but no date has been given.
"The Café is excited to announce that we will reopen soon," wrote The Café on Instagram. "More information will be available in a few weeks."
Hoodline reached out to The Café for comment but did not receive a response.

A date for The Café's reopening has not been announced. | Photo: Steven Bracco/Hoodline
The Café temporarily closed in 2019 as it underwent a remodel. At that time, public records indicated construction permits have been filed to change the space's interior layout on the second floor, and to relocate and combine the restrooms into a unisex restroom.
The two ground floor spaces below The Café remain vacant.
Tipsters previously told Hoodline that The Café's plans included taking over the former Bisou space (2367 Market St.), which has been vacant since 2018, but the owners declined to comment.
Public records indicate no new permits have been filed since its 2019 remodel.
Earlier this year ground floor tenant Subway sandwiches permanently closed.
Closure:
Golden Grill (417 Castro St.)
Sandwich and hot dog shop Golden Grill has permanently closed after one year in the Castro.
According to an employee at a nearby store, Golden Grill quietly closed at the end of May.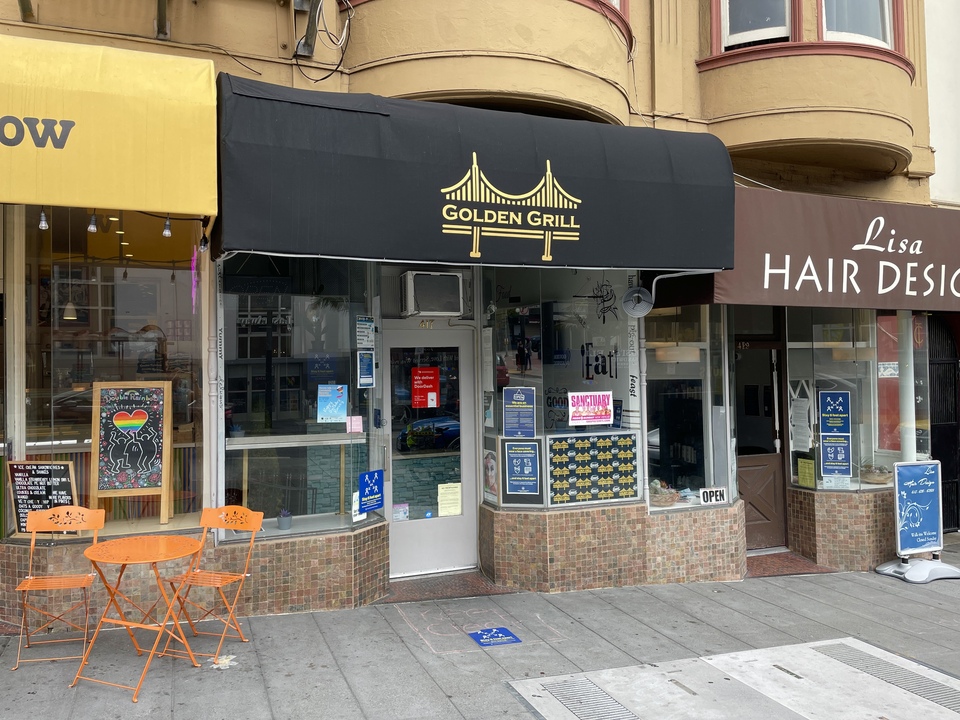 Golden Grill at 417 Castro St. is now closed. | Photo: Steven Bracco/Hoodline
On a recent visit to the store by a Hoodline reporter, there was no sign posted in the window and all the restaurant's fixtures remained inside.
Hoodline reached out to owner Zaid 'Ze' Almassri for comment but the phone number for Golden Grill had been disconnected.
Hoodline readers will recall Golden Grill opened last April in the former Dapper Dog location just at the beginning of the pandemic.
While opening during a pandemic was not ideal, Almassri told Hoodline at the time that he needed to open due to financial difficulties. "It's like I was on the edge of a cliff," said Almassri at the time.
A new tenant for the space has not been announced at this time.