A developer is seeking approval to demolish the building at 2051 Market Street that previously housed Castro's sex club and sauna Eros.
Eros announced it was closing in December after 30 years in the neighborhood. At the time, Eros owner Ken Rowe said that he plans to move the club to a new, undisclosed location "closer to downtown."
As reported by Socketsite, in its place, a new seven-story, 29-unit mixed-use condominium building has been proposed. The project was submitted last week for review by the SF Planning Department.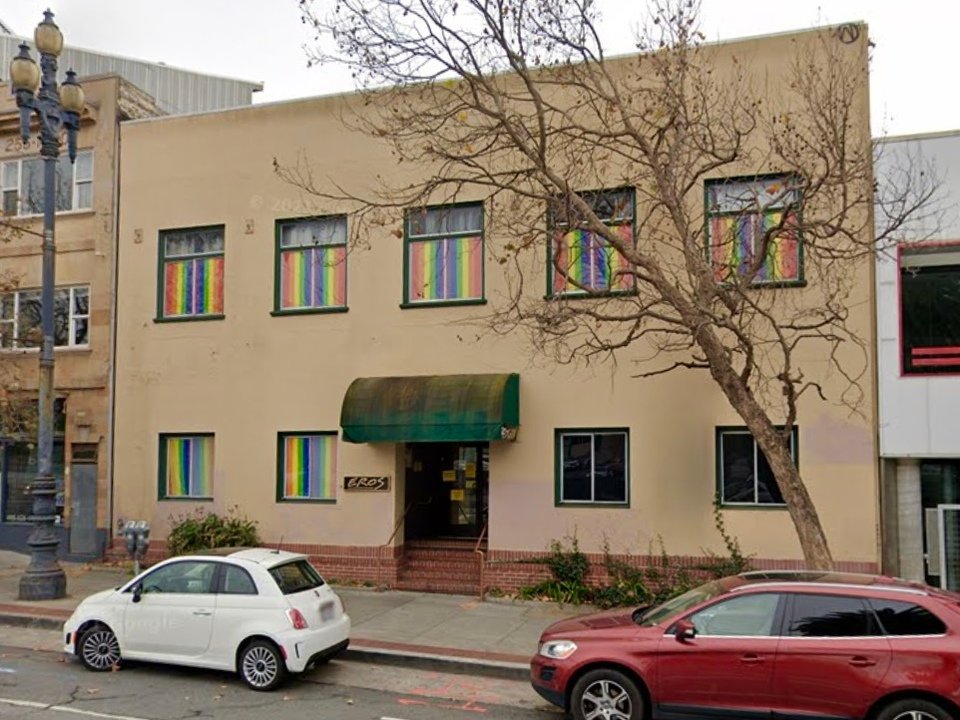 Eros closed in December after 30 years in the Castro. | Image: Google
The property was sold to Shadi AbouKhater in September 2020 for $3.6 million and public records do not indicate an estimated cost of construction. At this time, no permits have been filed with SF Planning or the Department of Building Inspection.
As currently proposed, the building, designed by Winder Gibson Architects, will include 16 one-bedroom units and 13 two-bedroom units, with a 1,933-square-foot retail space on the ground floor and a 1,500-square-foot rooftop deck.
Three of the units will be set aside for affordable housing. The building will take advantage of the state's housing density bonus program in order to attain its proposed 85-foot height.
Public records indicate the building will include 29 Class One and two Class Two bike parking spaces. It will have no vehicle parking spots, as Muni's Church Street station is down the corner.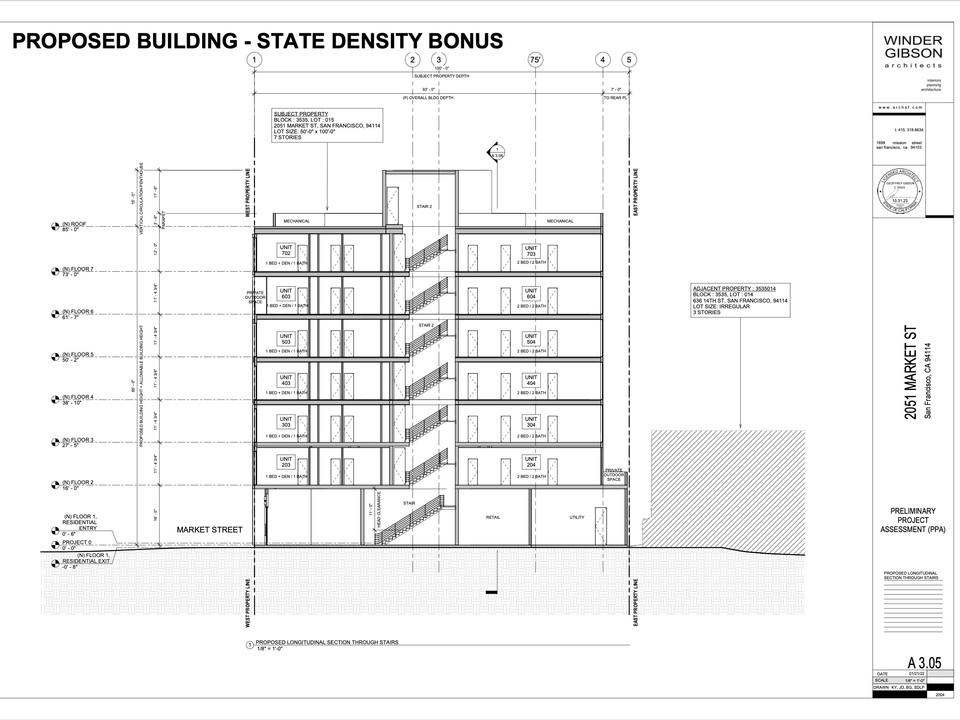 Floor plan of the proposed housing development project. | Image: Winder Gibson Architects
The proposed housing development is just around the corner from the upcoming seven-story, 24-unit mixed-use building at the former Sparky's Diner site at 240-250 Church Street, which was approved last month by the Planning Commission.
The Eros site project will also join other new residential construction on the corridor including a proposed 30-unit complex at 2135 Market Street at the former Old Bible Church.
A 44-unit condo building at 2238 Market Street by the Prado Group Inc. is nearing completion and units are expected to hit the market by year's end.
The controversial seven-story, 60-unit building at the former Home Restaurant at 2100 Market Street opened in 2019.
Hoodline readers may recall that Sonder, a San Francisco-based startup specializing in furnished apartment rentals, and building developer Brian Spiers, faced criticism for allotting all 52 of the building's market-rate housing units to medium-term rentals of a month or more. Eight of the units were set aside as below-market-rate (BMR) apartments.
Just up the way at 2140 Market St., popular dive bar Lucky 13 closed in 2020, making way for a proposed five-story, 28-unit apartment building that has not yet started construction.