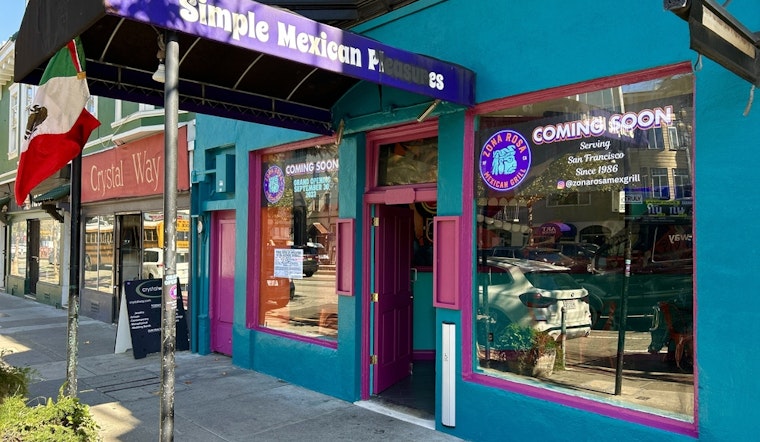 Published on October 10, 2023
The Castro's newest Mexican restaurant Zona Rosa, which previously existed under different ownership in the Haight, is now open at 2337 Market Street.
Hoodline broke the news about Zona Rosa opening in the former Tacorgasmico last month. Zona Rosa's first day of business was September 30.
Tacorgasmico closed in April after eight years in the Castro in order for owner Eduardo Sandoval to focus on his sister Castro Mexican restaurant, Santeria
Zona Rosa is owned by Lety Cardenas, granddaughter of Zona Rosa founder Ramiro Cardenas.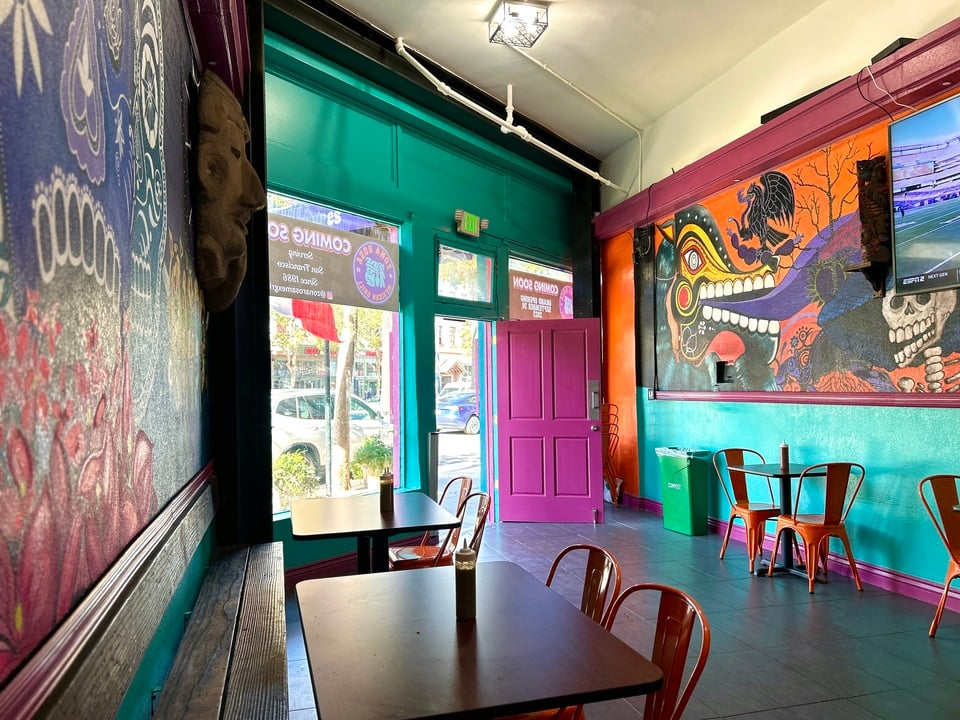 Inside Zona Rosa at 2337 Market St. | Photo: Steven Bracco/Hoodline
The family-owned taqueria was previously at 1797 Haight Street in the city's Upper Haight neighborhood. The restaurant closed in June after more than 30 years at the same location. In 2019, that restaurant rebranded to Mi Familia.
Cardenas tells Hoodline that the Castro location is a new venture while paying homage to her grandfather by using the 'Zona Rosa' name.
"It was always a dream of mine to open a restaurant," said Cardenas, the 24-year-old first-time restaurant owner who grew up in the restaurant business.
"I went with the name Zona Rosa to pay homage to my grandfather's work," added Cardenas. "He played a big role in molding my aspirations in life."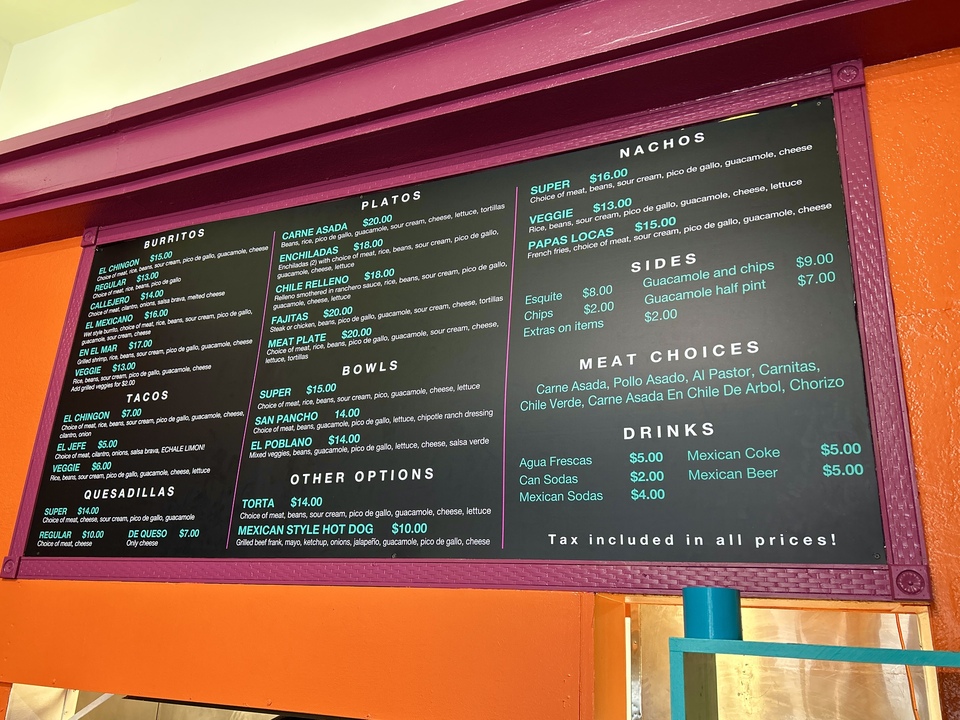 Zona Rosa's menu. | Photo: Steven Bracco/Hoodline
Zona Rosa's menu includes standard Mexican fare including burritos ($13-17), tacos ($5-7), tortas ($14), fajitas ($20), quesadillas ($7-10), and nachos ($13-16).
Much of the interior has remained the same from Tacorgasmico including a mural that was painted on the walls by previous owner Eduardo Sandoval.
Prior to Tacorgasmico, the space had been home to Greg Bronstein's Blue restaurant.
Cardenas says the restaurant is currently awaiting its beer and wine license from the California Department of Alcoholic Beverage Control.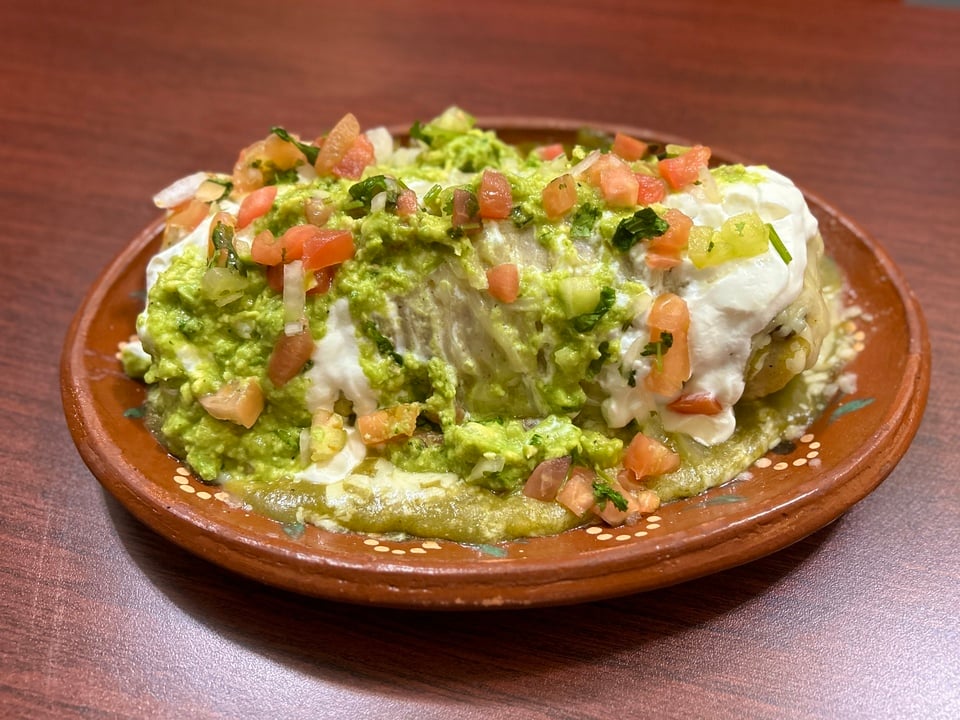 Zona Rosa's El Mexicano burrito. | Photo: Steven Bracco/Hoodline
Cardenas tells Hoodline that support from the neighborhood has been good so far. "For a new business, it's gone really well," said Cardenas.
"The community has started to come in more," added Cardenas. "We've seen a lot of the same faces every day."
Cardenas says they settled on the Castro after looking at a few other locations. For Cardenas, the fact that it was previously a Mexican restaurant played a major part in selecting the location along with foot traffic along Market Street.
Zona Rosa is currently testing business hours but will be open seven days a week. Zona Rosa is currently open Monday to Thursday from 11 a.m. to 8 or 9 p.m., Friday to Saturday from 11 a.m. to 1:30 a.m. and Sunday from 11 a.m. to 5 p.m.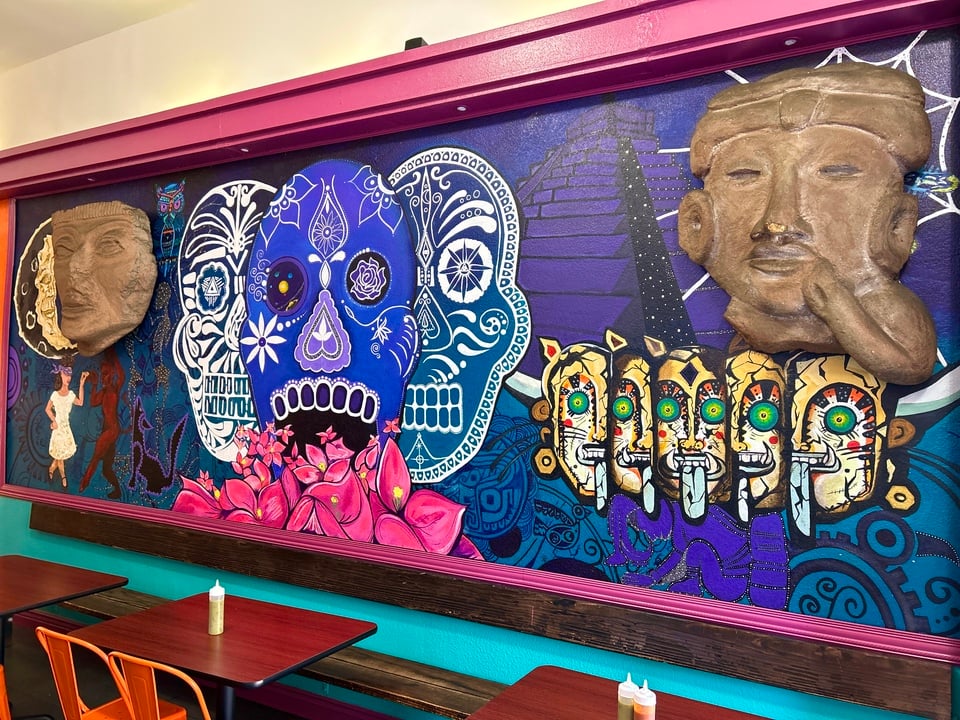 The mural previously painted by Tacograsmico has remained. | Photo: Steven Bracco/Hoodline
News of Zona Rosa's opening comes as California-Italian Restaurant The Rustic opened earlier this month at 215 Church St. (at Market).
Zona Rosa's opening fills one of many storefront vacancies along the 2300 block of Market Street between Castro and Noe streets.
Amazon-owned One Medical is headed for the space formerly occupied by Coldwell Banker at 2355 Market Street.
The block currently has five vacancies: the spaces formerly occupied by Wells Fargo (2308 Market), Kenneth Wingard (2319 Market), Worn Out West (2354 Market), Bisou (2367 Market), and Pottery Barn (2390 Market) all remain vacant.