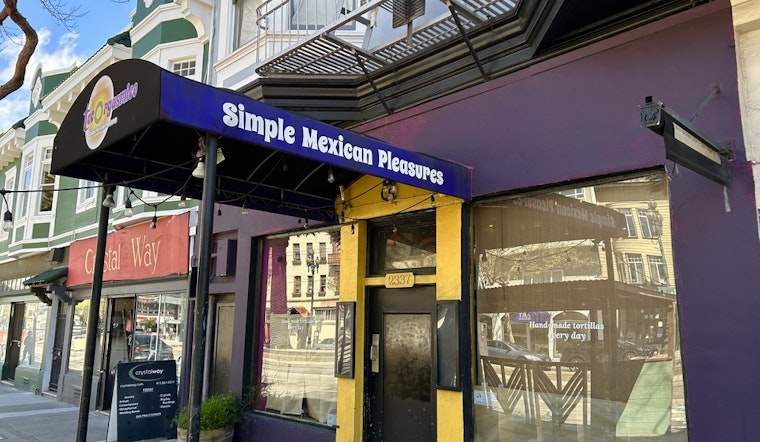 Published on April 05, 2023
After eight years in the Castro, Mexican restaurant Tacorgasmico (2337 Market St.) has called it quits. The restaurant quietly closed last weekend.
Tacorgasmico was opened in 2015 by Eduardo Sandoval in Greg Bronstein's former Blue Restaurant space.
"We have decided to close Tacorgasmico due to our lease coming to an end and us re-shifting focus on a new and exciting project," Sandoval told Hoodline. "We would like to thank the Castro community for eight wonderful years and all the memories we had together."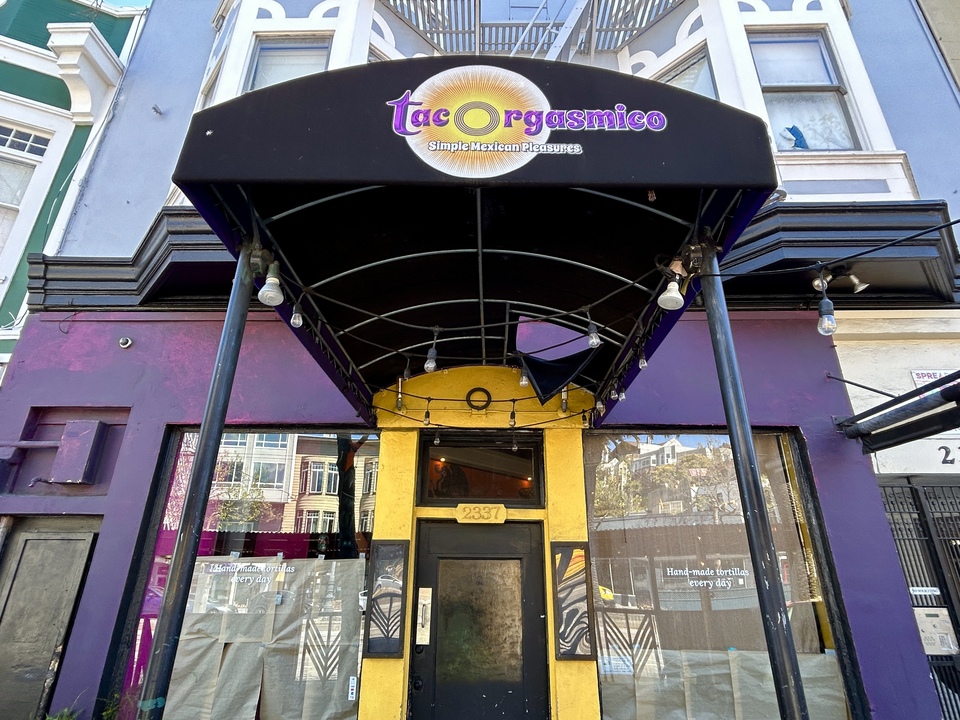 Tacorgasmico at 2337 Market St. is now closed. | Photo: Steven Bracco/Hoodline
According to Sandoval, details are still being worked out with the new project and cannot share the location at this time.
Castro residents will recall that Sandoval opened sister Mexican restaurant Santeria in 2020 at 2251 Market, formerly Finn Town Tavern.
Tacorgasmico's food, though, isn't totally going away.
"Although we are closing our physical location, we are still in the neighborhood and have our full menu for take-out/delivery available on DoorDash and Grubhub," Sandoval says, adding that this will be available starting next week.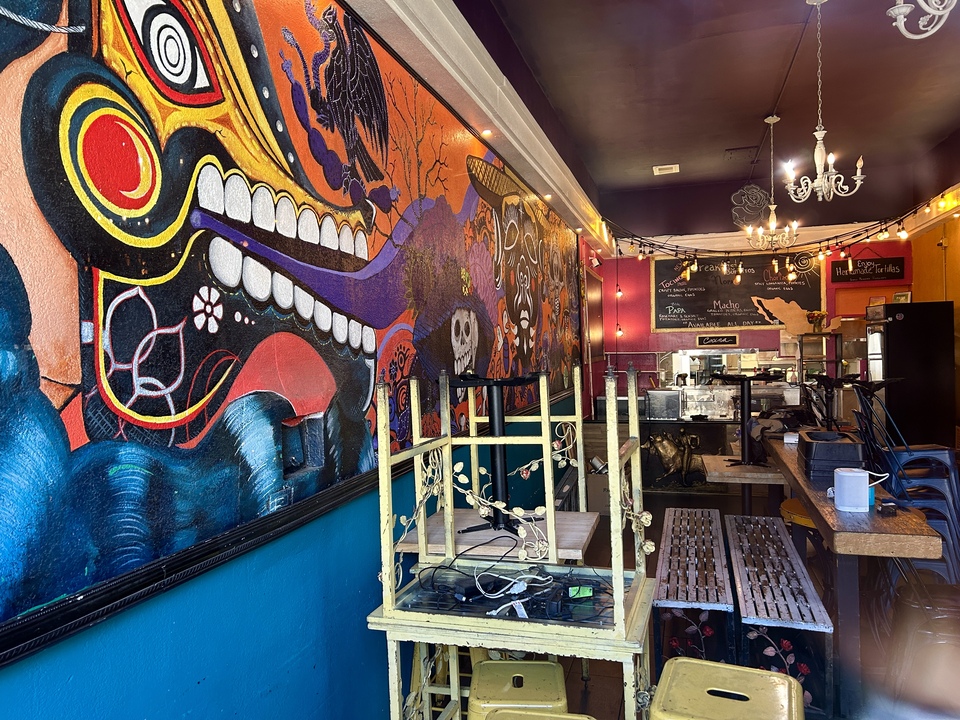 Inside Tacorgasmico at 2337 Market St. | Photo: Steven Bracco/Hoodline
"We will be operating out of our sister location, Santeria for the time being," added Sandoval. "We hope to see all of our Tacorgasmico regulars for margaritas."
And, he added, "In regards to our staff, we are trying to keep our amazing team together until we complete our new project."
At this time, a new tenant for the space has not been announced. An active listing for the approximately 1,080-square-foot space is currently listed by Maven Properties. A monthly rental price is not listed.
Tacorgasmico's closure adds another ground-floor storefront vacancy along the 2300 block of Market St.
Ground floor retail vacancies continue to plague the Castro, and the 2300 block of Market Street between Castro and Noe alone has 7 vacancies; spaces formerly occupied by Wells Fargo (2308 Market), Kenneth Wingard (2319 Market), Worn Out West (2354 Market), Coldwell Banker (2355 Market), Bisou (2367 Market), and Pottery Barn (2390 Market) all remain vacant.
---
Thanks to Hoodline tipster Christopher V. and Sean R. If you've seen something new (or closing) in the neighborhood, text your tips and photos to (415) 200-3233, or email [email protected]. If we use your info in a story, we'll give you credit.