Bright Star Pilates studio is now open at 493 Sanchez St. (at 18th St.), formerly Unionmade men's store.
Hoodline readers will recall Unionmade closed both its men's and women's stores in 2019 after 10 years in the Castro. The women's store at 4035 18th St. (between Noe and Hartford streets) remains vacant.
"Bright Star Pilates & GYROTONIC® is a mind-body fitness studio with a focus on reintegrating healthy movement patterns," said owner Artemis Anderson.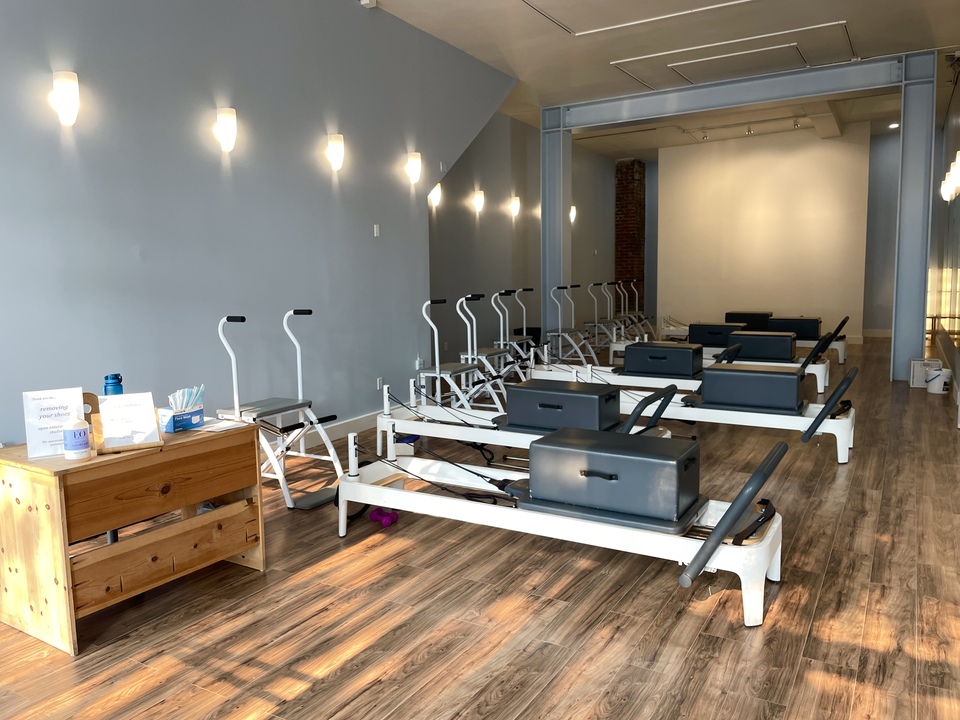 Bright Star Pilates is now open at 493 Sanchez St. | Photo: Steven Bracco/Hoodline
Anderson tells Hoodline she spent the past few months remodeling the space and getting it ready to open. Now Bright Star Pilates offers both Pilates and GYROTONIC® in class and group settings.
"Although both systems are different in terms of how they're executed, they both are rooted in practicing movement with focus and precision, and incorporate breath to improve strength, length, agility and enhance overall health and wellbeing," said Anderson.
"Pilates is based on simple movement units that make up more complex movements which require a lot of coordination as you progress," said Anderson. "GYROTONIC® is also a system of movement that requires precision and focus, but it incorporates a significant amount of complexity because it takes the body through its full range of motion."
Anderson's first studio, Body Chemistry, was founded in 2013 at 310 Valencia (at 14th St.). In 2019, Body Chemistry was forced to move a block away to 201 Guerrero (at 14th St.) due to a lease issue.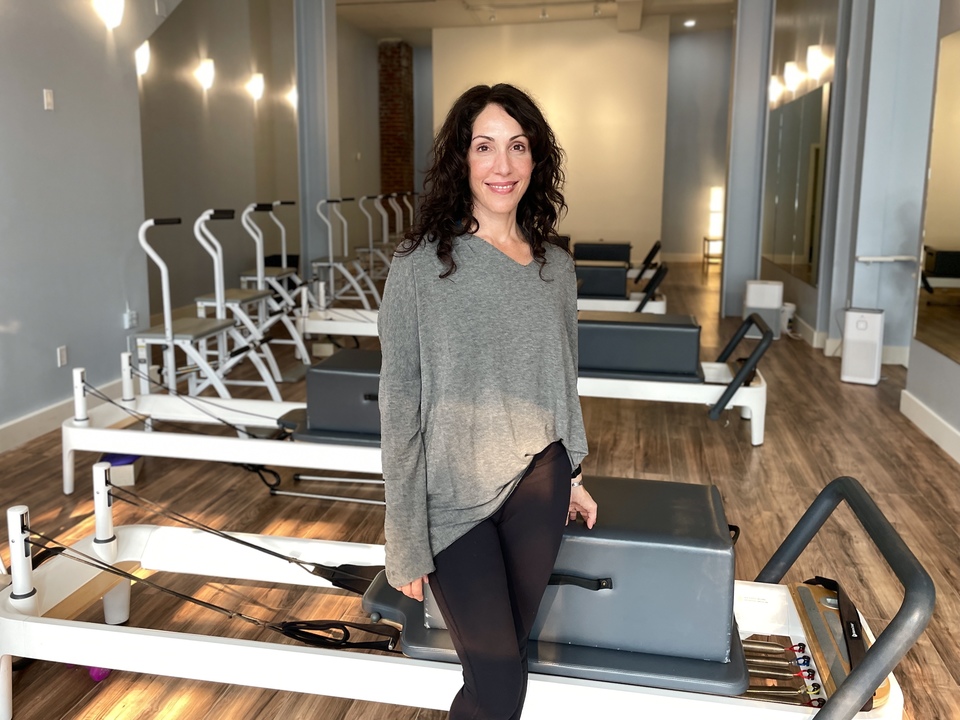 Bright Star Pilates founder and owner Artemis Anderson. | Photo: Steven Bracco/Hoodline
"Although the new location was close by it, was significantly more dangerous," said Anderson. "There was a lot of crime perpetrated by people who came from outside of the neighborhood, as well as people who were mentally ill."
Anderson tells Hoodline a shooting that took the life of 22-year-old Twitter employee Courtney Brousseau happened right in front of her business.
"I was born and raised in San Francisco and that neighborhood was never entirely safe, but it became quite frankly a substantial risk to the wellbeing of our clients and trainers," said Anderson. "In fact, I would not allow classes to happen after dark for fear of our clients' safety."
"It was an awful situation for us, and I simply couldn't run a business where I feared for the safety of my trainers and clients," added Anderson.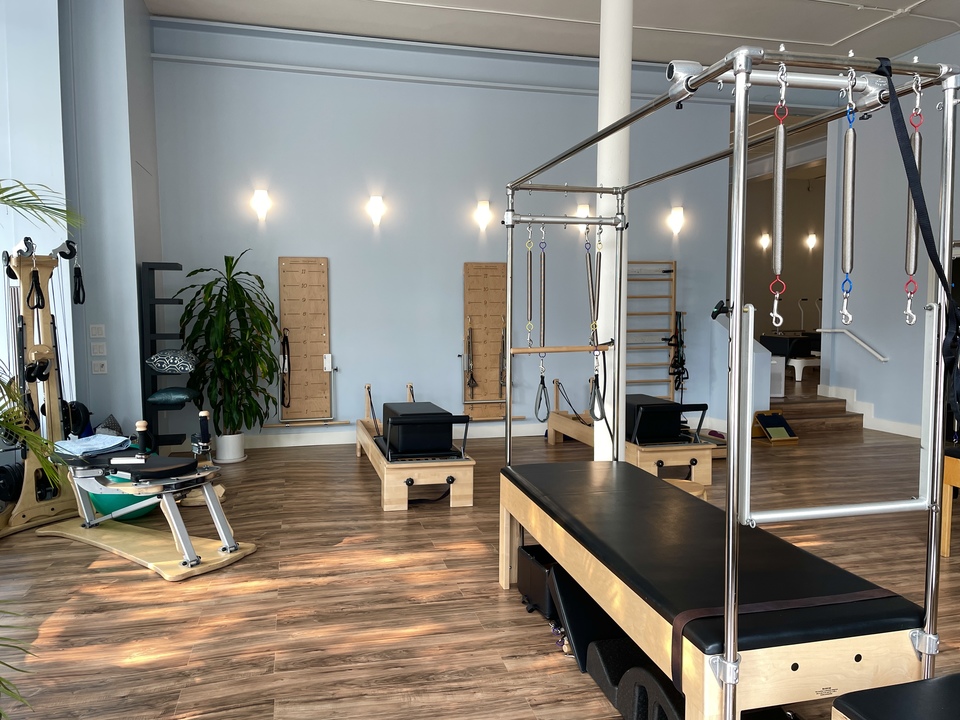 Pilates and Gyrotonic exercise equipment. | Photo: Steven Bracco/Hoodline
Then, earlier this year Anderson, found the location at 493 Sanchez and decided it was the right fit. "To sustain and thrive, I needed to move my business to a welcoming neighborhood where I knew we would be supported," said Anderson. "When I learned about the Sanchez Street location, I knew right away that this is it."
"I went to Alvarado Elementary School and took the 35 Eureka and 33 Ashbury home every day," explained Anderson. "I now live on 17th Street near Cole Valley, so the Castro is home to me."
Anderson tells Hoodline she decided to change the name of her studio after a difficult 2020. "I had a form of PTSD around the shutdown of my business during COVID," said Anderson.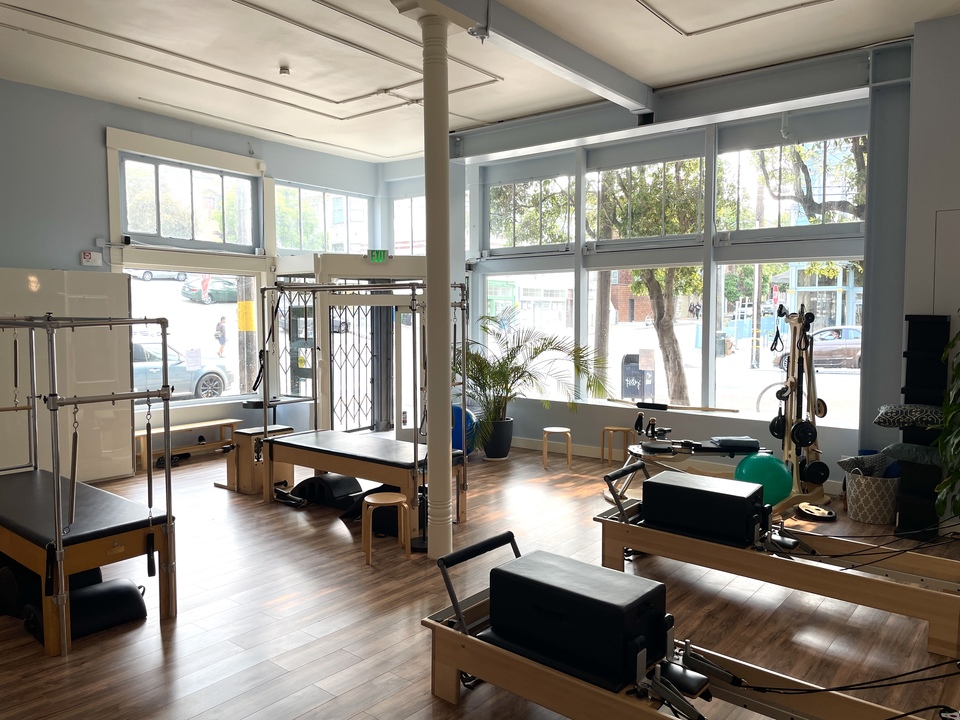 Photo: Steven Bracco/Hoodline
The pandemic forced Anderson to pivot and adapt in order to save her business. "It had never been done by any business before, and there was no template on how to save a business when it could no longer operate," said Anderson. "I was immensely lucky because we had such a committed group of clients who were also members and shifted to virtual classes with us right away."
While the Castro has many options when it comes to working out, Anderson believes Bright Star Pilates will fit right in. "There's very much a place for my studio in the Castro because we're not competing for people who want HITT (high-intensity interval training) type workouts, or full-service gyms," said Anderson.
"We're a small boutique fitness studio, among other independent fitness businesses," added Anderson. "I think we're a great fit for the corner of 18th and Sanchez because we're the same timbre as Kokak Chocolates, Le Marais, and ImagiKnit."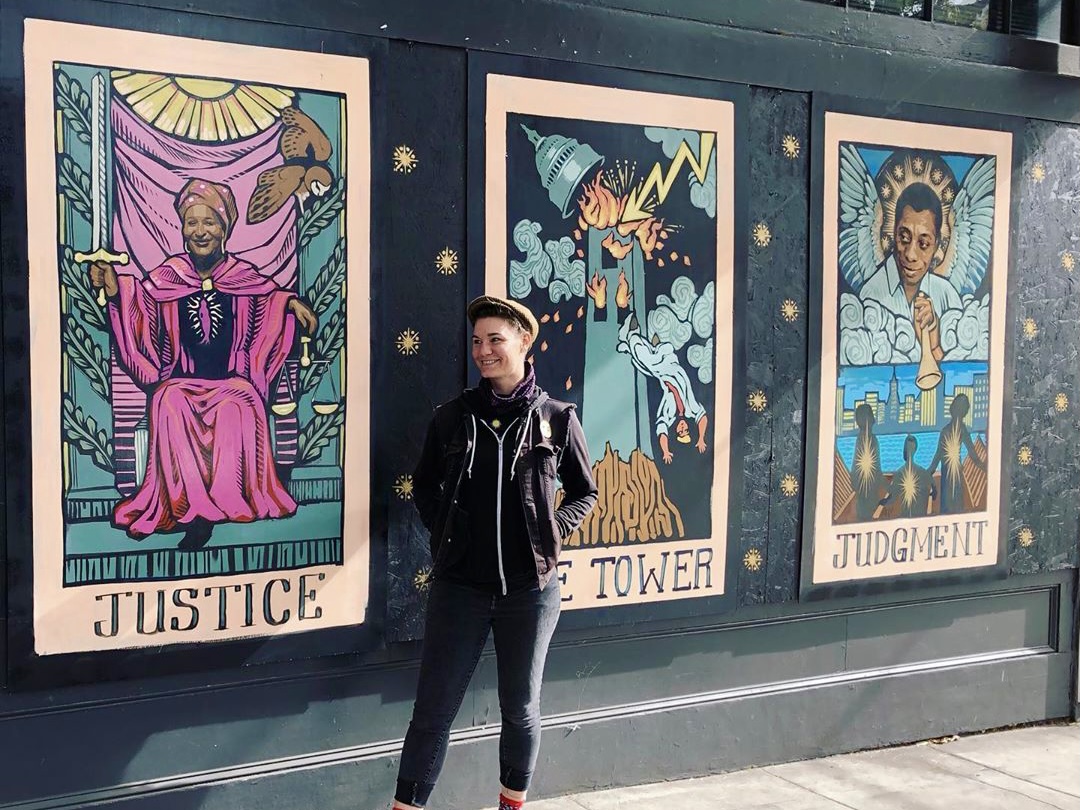 Artist Tanya Wischerath with her unnamed mural at Unionmade. | Photo: Tanya Wischerath/Instagram
Hoodline readers may recall that artist Tanya Wischerath installed three panels on the boarded-up storefront last year. Anderson tells Hoodline that Wisherath was able to recover the three panels honoring LGBTQ+ activist and author James Baldwin, and Janetta Johnson, transgender rights activist and co-founder of The Transgender District.
The opening of Bright Star Pilates continues a wave of new Castro businesses opening this year. In recent weeks, pastrami shop Hot Johnnie's (4077 18th St.), Art House SF (2324 Market St.), and Freeborn Designs (463 Castro St.) have opened.
Earlier this year, custom jeweler Nick Engel & Co. (4011 18th St.), coffee shop Spro Coffee (500 Church St.), dessert shop Aegean Delights (545 Castro St.), and Mexican restaurant Santeria (2251 Market St.) all opened. Later this fall Italian restaurant Vico Cavone (4248 18th St.) and natural wine shop Bottle Bacchanal (4126 18th St.) plan to open.
Now in her first month of operating, Anderson says feedback has been positive and many neighbors have stopped by to introduce themselves, including District 8 Supervisor Rafael Mandelman and Castro Merchants President Masood Samereie.
"I'm certain that between our clients, trainers, and my family and friends, we dreamed up this location," added Anderson. "I've essentially come home."