After nearly 12 years, Castro neighborhood fine jeweler D&H Jewelers (2323 Market St.) has departed and moved to a new location in the Mission.
D&H Jewelers' last day in the Castro was November 14 and the store is currently open at 196 Valencia (at Duboce).
Opened in January 2011 by co-owners Lindsay Daunell and Shawn Higgins, Daunell tells Hoodline, "It was a hard decision to make."
Daunell explained that the lease was coming to an end and they had to decide whether or not to renew. "We had to weigh some pretty hard options and make some tough decisions," said Daunell.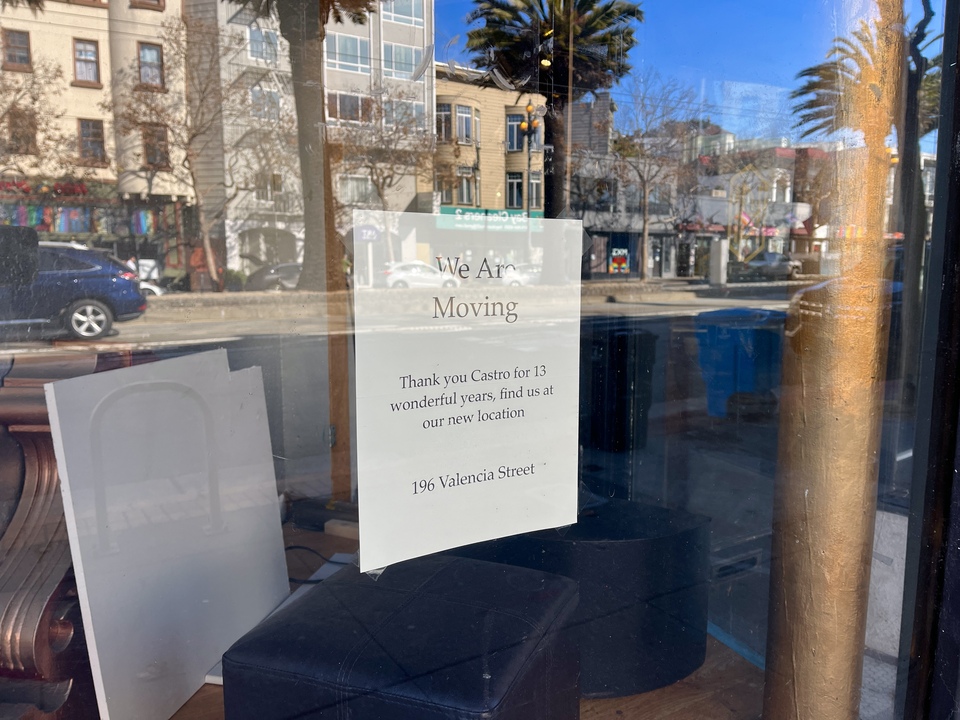 Sign announcing D&H Jewelers would be moving. | Photo: Steven Bracco/Hoodline
"We considered renewing and potentially dealing with a rent increase," added Daunell. "We don't love the new owners of this building or staying in business with these particular owners who haven't been supportive in the past."
D&H Jewelers' departure leaves three storefront vacancies in the 2323-2335 Market St. building which was sold two years ago. Public records indicate Golden Pacific Properties LLC purchased the five-unit mixed-use commercial building in February 2020 for $5.8 million.
Earlier this year, home decor shop Kenneth Wingard (2319 Market St.) closed after 16 years, and floral shop Ixia (2331 Market) departed in 2019 after 36 years. Home decor shop Stag and Manor (2327 Market) and metaphysical supply store Crystal Way (2335 Market) both remain open.
Ground floor retail vacancies continue to plague the Castro, and the 2300 block of Market Street between Castro and Noe alone has 9 vacancies; spaces formerly occupied by Weaver's Coffee & Tea (2301 Market), Kenneth Wingard (2319 Market), IXIA (2331 Market), Worn Out West (2354 Market), Coldwell Banker (2355 Market), Art Attack (2358 Market), Bisou (2367 Market), and Pottery Barn (2390 Market) all remain vacant.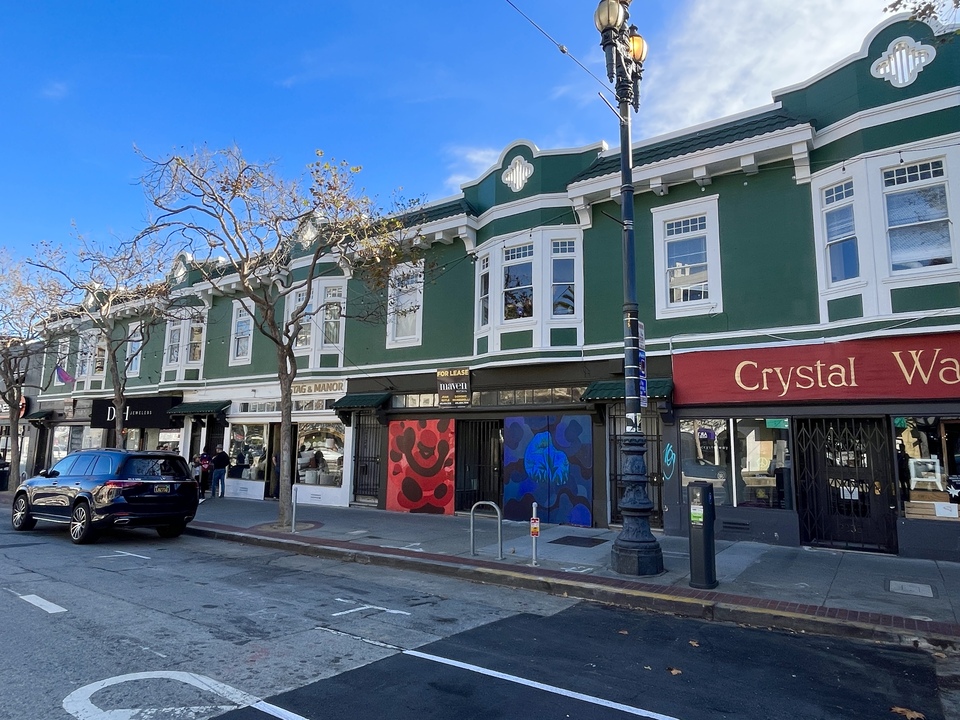 2323-2335 Market St. was sold in 2020 for $5.8 million. | Photo: Steven Bracco/Hoodline
According to the SF Chronicle, in a piece published in September 2020, the property owners at this building were demanding full rent at the height of the pandemic despite the economic downturn.
District 8 Supervisor Rafael Mandelman called a hearing on the issue and attempted to intervene. "There is economic devastation happening across this city and across the world," said Mandelman at the time. "The economic environment when this ends will be vastly different from pre-pandemic times. Why a property owner is acting like this is beyond me."
Mandelman and state Senator Scott Wiener sent a letter in an unsuccessful attempt to meet with the new owners and mediate an agreement that would be fair to both the landlord and tenants.
Now, two years later, Daunell tells Hoodline, "The landlords haven't been supportive of us, especially during the hardships inflicted because of the pandemic."
Instead of renewing its lease, Daunell said they decided to look toward the long-term future of D&H Jewelers. "We decided we wanted to invest in a permanent home for D&H Jewelers," said Daunell. "We focused our energy on trying to buy something."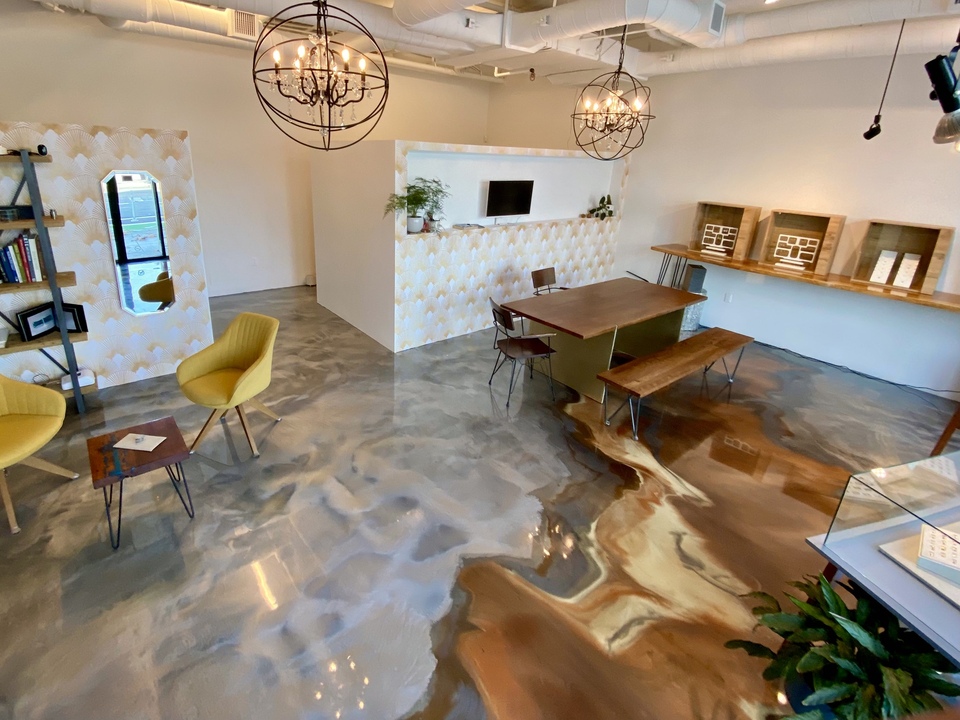 Inside D&H Jewelers' new showroom at 196 Valencia St. | Photo courtesy of D&H Jewelers
Looking back on over a decade in the Castro, Daunell said, "We loved the Castro. When we were looking to move, we looked in the Castro first."
"It's such a vibrant, historical community. There just wasn't anything available, unfortunately," Daunell added. "We found something that was the right fit for us, as close as possible [to the neighborhood]."
Assessing the Castro's retail landscape Daunell said, "There's more of a focus on nightlife businesses, that's where the energy has shifted. There's a little bit of lost opportunity for daytime retail businesses."
Now settled into their new location at Valencia and Duboce, Daunell said, "We are here to stay. We are excited to have a permanent home where we can continue to serve our clientele."
Update, 9:45 p.m.:
After publication, a sign was posted in the window at 2323 Market St. indicating a new business will taking over the space. Concept boutique and social club MikroBlack will be opening on December 7. Stay tuned for more information as it becomes available.