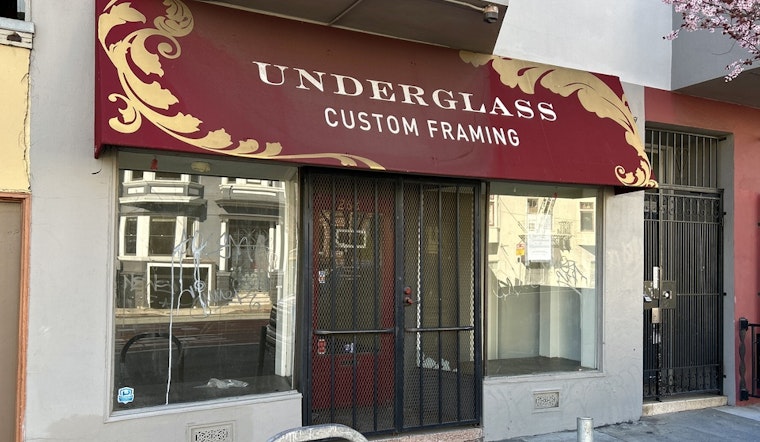 Published on March 02, 2023
On Thursday, the San Francisco Planning Commission unanimously approved a conditional use permit for cannabis retailer Positive Green at 268 Church Street, formerly Underglass Custom Framing.
Commissioners voted 6-0 in support of the change of use from retail to adult cannabis at the approximately 933 square foot ground floor retail space. Commissioner Ruiz was absent.
Positive Green is founded by Mission District resident Faizan Shaikh. Shaikh is originally from Karachi, Pakistan, and he moved to the Mission in 2004.
Shaikh has applied as part of the city's Office of Cannabis Equity Program. The program aims to lower the barrier for entry to the cannabis business for people who were arrested for cannabis-related offenses during the War on Drugs. Shaikh currently has not proposed any additional cannabis retail locations.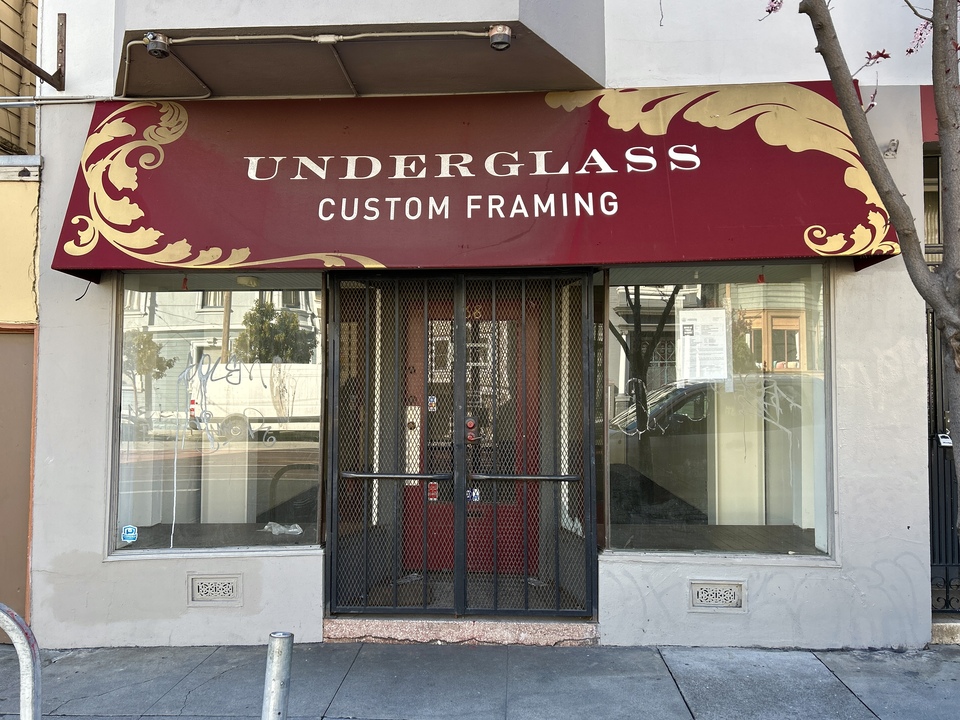 Cannabis retailer Positive Green has been proposed at 268 Church St. | Photo: Steven Bracco/Hoodline
Hoodline readers will recall that after decades on Church St., in 2019 Underglass moved to the former Sweet Inspiration bakery space at 2239 Market St. Underglass' move was prompted by a mandatory seismic retrofit which has since been completed.
Positive Green originally submitted its planning department application in April 2022.
In its report Planning Department staff stated Positive Green "provides a necessary and desirable retail service that is not currently available within the broader neighborhood. It also contributes to the geographic balance of Cannabis Retail uses in the City."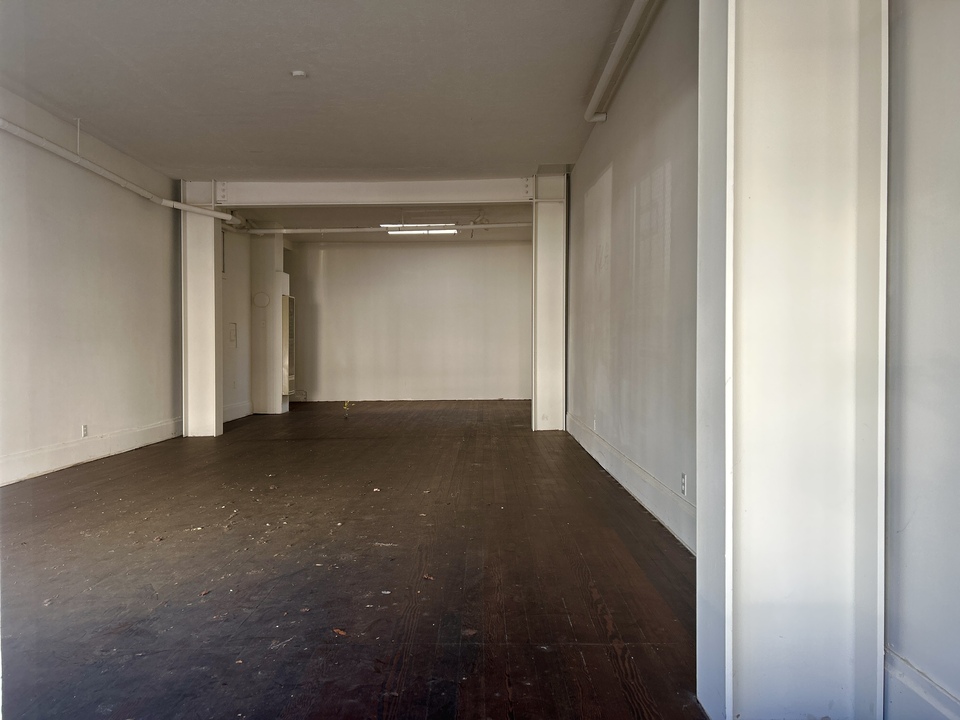 Inside 268 Church St. | Photo: Steven Bracco/Hoodline
The Castro cannabis cluster continues to grow, possibly replacing the coffee cluster. If final approvals with the San Francisco Office of Cannabis go through, it will join Market Street's long-established The Apothecarium (2095 Market), Jane Warner Plaza's Eureka Sky (3989 17th St.), Duboce Triangle's Flore Dispensary (258 Noe St.), and the soon-to-open Rose Mary Jane (2057 Market), as the fifth cannabis retailer in the Castro.
Hoodline reached out to both the Office of Cannabis and Rose Mary Jane's equity partner Ed Donaldson for comment but did not receive a response.
The business still has to receive its final permit approvals from various city departments, including the Office of Cannabis, which will issue a local license. They'll also need to receive a state permit to operate.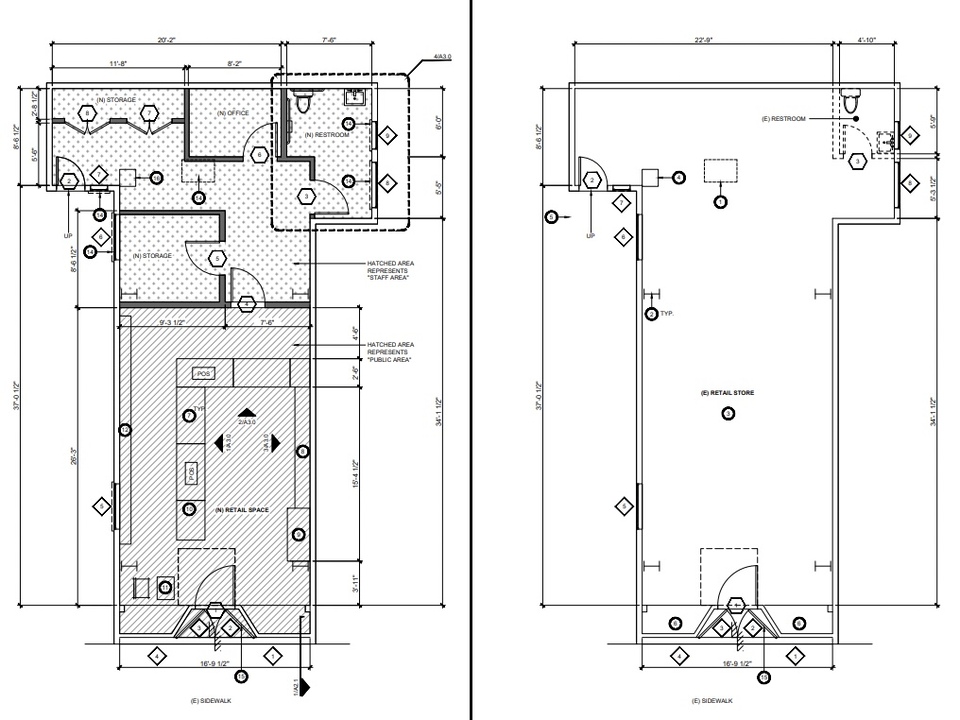 Proposed floor plan at 268 Church St. | Image: Exforma Design/SF Planning
The storefront's interior is being designed by San Francisco-based studio Exforma Design.
On-site consumption of packaged or prepared cannabis products is permitted as an accessory use to this Cannabis Retail use. However, on-site smoking or vaporizing of cannabis products is not permitted.
According to public records, Postive Green hosted a pre-application meeting in February 2022. The project received over 40 letters of support and no letters in opposition.
Update 4/3:
An Office of Cannabis spokesperson responded to Hoodline with an update. "If the application at 268 Church St were to get approval it would advance to the next stage in the cannabis business application process," the spokesperson stated. "268 Church would move on to step 6 if it were to get approval."
According to the step-by-step guide, there are eight steps to obtaining a cannabis business permit and step 6 is getting building permits.