Castro residents and visitors now have a new option to enjoy warm morning buns and fresh-baked mini-pizzas in the neighborhood.
Chadwick's softly opened last week in the former Subway sandwich location at 2375 Market St. The new shop is located on the ground floor of a two-story building that also includes Castro nightclub The Café (2369 Market St.).
Subway, as you may recall, closed last year after many years in the Castro.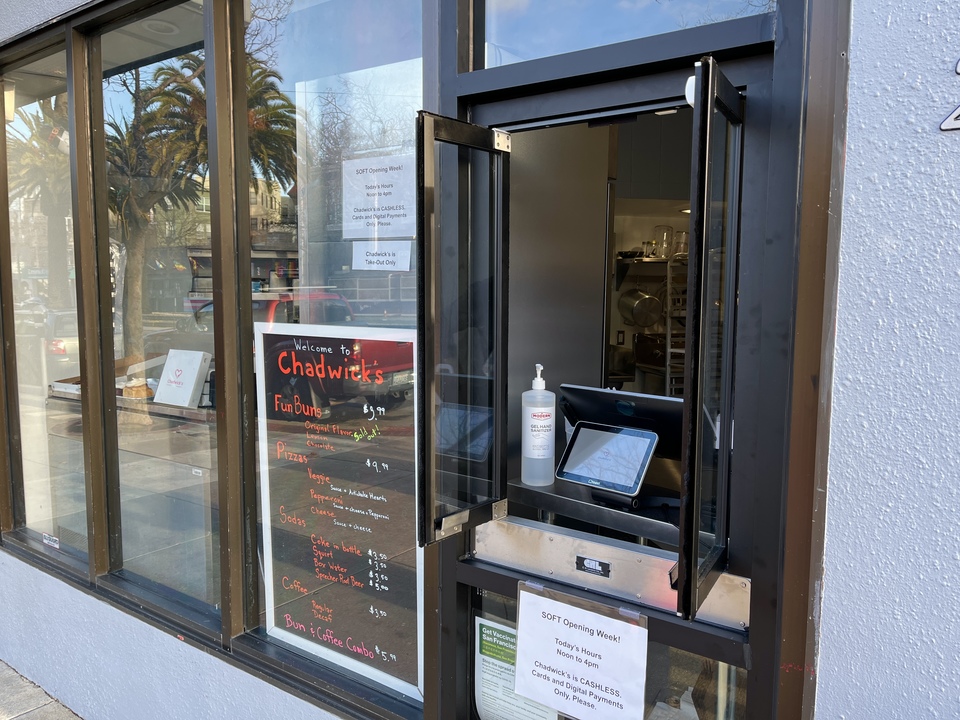 Take-out window at Chadwick's. | Photo: Steven Bracco/Hoodline
Chadwick's primary offerings are its "fun buns" ($3.99), which are similar to cinnamon rolls and are topped with cream cheese icing. Small, 7-inch personal pizzas ($9.99) are also available for lunch, and the place also sells coffee and soft drinks.
General manager Aaron Van Arsdale tells Hoodline that in order to make room for the baking equipment in the small shop, indoor dining will not be available. Hoodline did not receive a response from Chadwick's owners for comment on this story.
Customers can place their orders and pick them up from a newly installed take-out window.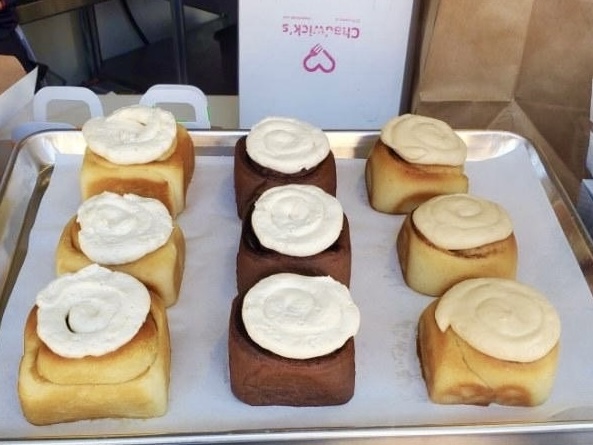 Chadwick's fun buns. | Photo: Genevieve Y./Yelp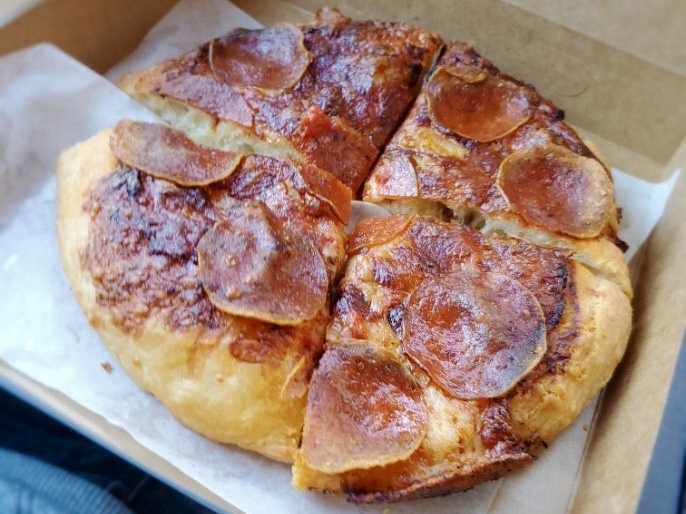 Chadwick's personal pizzas. | Photo: Genevieve Y./Yelp
"It was delicious," writes Alan H. on Yelp about a Chadwick's bun. "Not too sweet, the right amount of cinnamon, and very fluffy."
Chadwick's is currently operating with limited hours. According to its website, Chadwick's is open Thursday and Friday from 11 a.m. to 3 p.m.
Chadwick's opening fills one of nine retail storefront vacancies on the 2300 block of Market including; 2301 (Weaver's Coffee & Tea), 2343 (Face It Salon & Spa), 2331 (Ixia), 2355 (Coldwell Banker), 2352 (Worn Out West), 2358 (Art Attack), 2367 (Bisou), and 2390 (Pottery Barn).