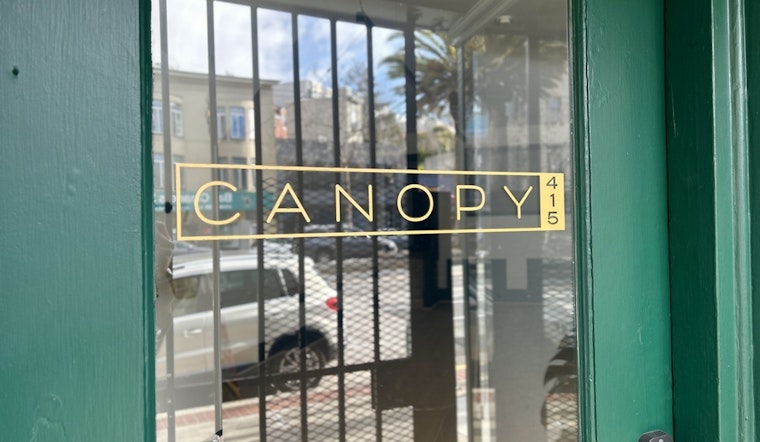 Published on February 28, 2023
A new private event space has opened at 2331 Market St., formerly the home of floral shop Ixia.
According to a sign on the storefront, the private event space is called Canopy 415. The business is not to be confused with coworking space company Canopy.
Castro residents will recall after 36 years in the neighborhood Ixia moved out of the neighborhood in 2019.
Since that time the space has sat vacant. Now after a remodel, the space has been listed for rent on the private event-hosting platform Peerspace.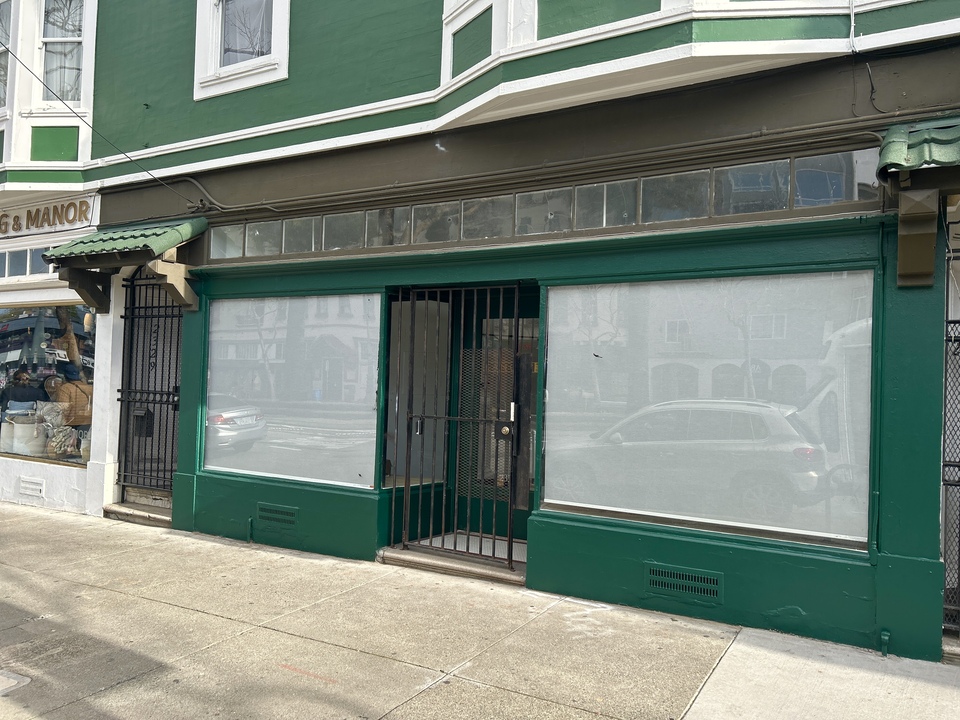 Canopy 415 is now open at 2331 Market St. | Photo: Steven Bracco/Hoodline
Peerspace hosts private event spaces across the country including locations in Los Angeles, San Diego, Seattle, Dallas, Chicago, Atlanta, Washington D.C., New York, and more.
According to an active Peerspace listing, the approximately 1,240 square foot space is being rented for $125/hour.
"Plan your next big celebration, work off-site, or art exhibition at this amazing flex space located on Market Street between Castro and Noe Streets," writes host Lisa W. "The space features tall ceilings, lots of natural light, and an open layout. In addition to the main room, there is a smaller room upstairs with a view into the main space and provides a separate area for people to gather."
The space also includes a prep kitchen, tables, chairs, and stools. Canopy 415 is currently available seven days a week from 8 a.m. to 10 p.m.
SF Planning chief of staff Dan Sider tells Hoodline private event spaces are permitted along Upper Market Neighborhood Commercial Transit District. "General Entertainment — which is the use category into which an event space would fit — is allowed on the ground floor in the Upper Market Street NCT," said Sider.
Canopy 415 joins a handful of private event spaces already available in the Castro including Marigold Event Space (194 Church St.), Spark Arts (4229 18th St.) and The Academy (2166 Market St.). Former Castro art gallery and event space Spark Arts (4229 18th St.) is now operated by Theatre Rhinoceros.
Three years ago, the 2323-2335 Market St. was sold to new landlords. Public records indicate Golden Pacific Properties LLC purchased the five-unit mixed-use commercial building in February 2020 for $5.8 million.
When D&H Jewelers departed the Castro last year, co-owner Lindsay Dunnell told Hoodline one of the reasons they ultimately decided to depart the Castro was because of these new landlords. "We considered renewing and potentially dealing with a rent increase," said Daunell. "We don't love the new owners of this building or staying in business with these particular owners who haven't been supportive in the past."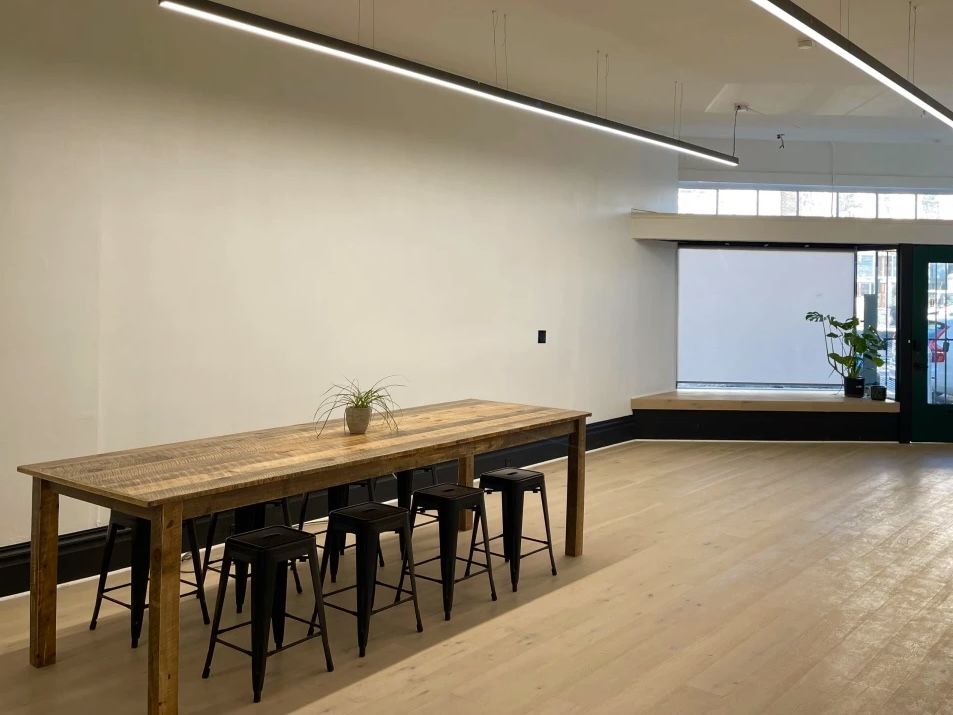 Inside Canopy 415. | Photo courtesy of Peerspace
The opening of Canopy 415 fills one of two remaining vacancies in the 2323-2335 Market St. building.
Earlier this year, concept boutique Mikroblack (2323 Market) opened in the former D&H Jewelers space.
Last year, home decor shop Kenneth Wingard (2319 Market) closed after 16 years. Home decor shop Stag and Manor and metaphysical supply store Crystal Way (2335 Market) both remain open.
The soon-to-open pharmacy Mistr is also set to take over the former Weaver's Coffee & Tea space at 2301 Market.
Ground-floor retail vacancies continue to plague the Castro, and the 2300 block of Market St. between Castro and Noe streets has 6 vacancies; spaces formerly occupied by Kenneth Wingard (2319 Market), Worn Out West (2354 Market), Coldwell Banker (2355 Market), Art Attack (2358 Market), Bisou (2367 Market), and Pottery Barn (2390 Market) all remain vacant.